The Minister for Information, Kojo Oppong Nkrumah, has admonished the Right to Information (RTI) Commission not to hesitate to sanction institutions which flout the RTI Act. He said, in ensuring the effectiveness of the Commission, they must undertake this act.
Speaking at the opening of the RTI Commission Office, he chargeded the Commission to step up the public education requirement as imposed by law, so that more people can know about the functioning of the RTI Act and how to access it.
This, he said, will help the citizenry better appreciate the new law and how to invoke it in the exercise of their constitutional right to information. The Minister also implored the commission to continue to work with the Information Ministry to complete and lay before Parliament the Legislative Instrument (L.I) required to make the law fully operational.
"Continue to work with us to quickly complete the legislative instrument that needs to be laid before Parliament so that the necessary impetus can be given for the Act to function fully. Do not hesitate to call out and even sanction public institutions that fall foul of the RTI Act."

Oppong Nkrumah
Mr. Oppong Nkrumah then commended the seven-member governing board of the Commission for its work done so far since its inauguration in October 2020. He then applauded the various stakeholders who guided and supported the implementation of appropriate and standardized systems as well as the framework and the implementation for the RTI Act, to avoid breaches and to guarantee smooth operationalization.
"The Ministry once again applauds the support of all of these stakeholders in ensuring the smooth take off of this important public policy."

Oppong Nkrumah
Ministry ensured adequate preparation of institutions
Mr. Oppong Nkrumah indicated that the Ministry of Information was tasked with the responsibility of ensuring that the public institutions are adequately prepared and ready to deliver satisfactorily on their obligation under Act 989. He said the Ministry in this regard led the process for the planning and implementation of a strategic road map for implementation.
He said the opening of RTI Commission head office is a significant milestone in the implementation road map. He added that it further demonstrates the government's commitment to transparent and accountable governance.
"I'm confident that the Commission will work effectively to safe guard the Right To Information Act."

Oppong Nkrumah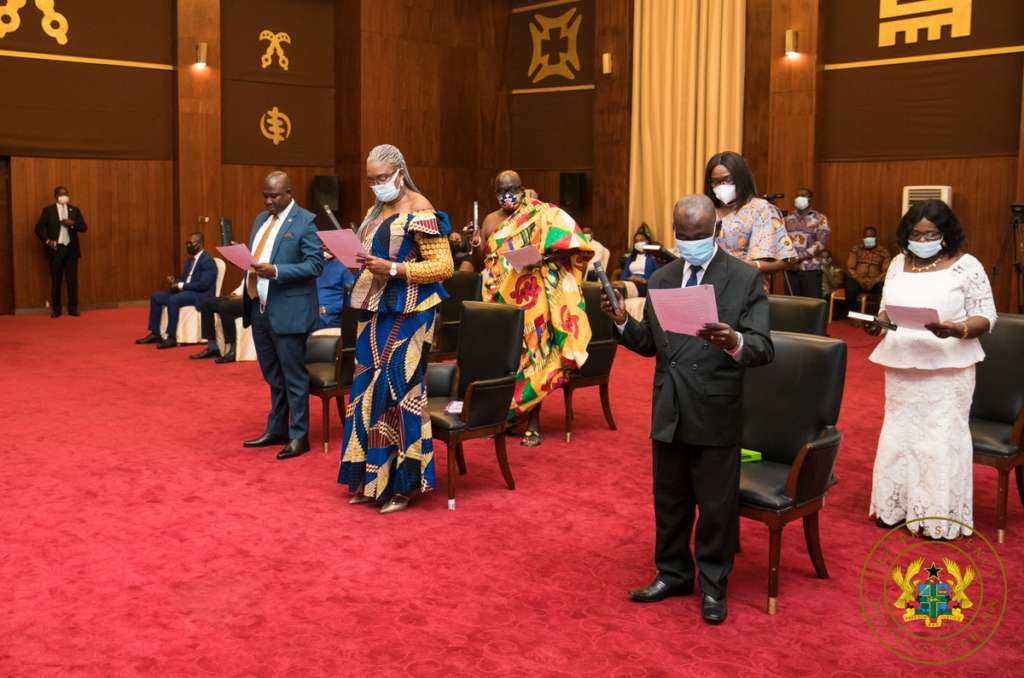 RTI Commission
Section 40 of the Right to Information Act, 2019 (Act 989) which came into effect on January 2, 2020, provides for the establishment of a Commission. That commission, the Act specifies, must by its nature be a body corporate and independent (Sections 42) in the performance of its functions. The objects of the commission which are supposed to be achieved through the performance of its functions by a governing board have been specified in Section 41 as follows;
"The object of the Commission is to promote, monitor, protect, and enforce the right to information that is granted a person under paragraph (f) of clause (1) of Article 21 of the constitution and the provisions of this Act".

RTI Act