Nigerian crossdresser, Idris Okuneye better known as Bobrisky, has lost his father.
It is a tough time for the Nigerian crossdresser and his family as they lose their beloved.
According to Bobrisky, he lost his father, Kunle Okuneye in the early hours of today, Monday, August 14.
The famous crossdresser made the sad news known via his Snapchat account hours ago.
However, he did not share further details about his father's death.
He wrote:
"Guys, I lost my daddy this morning".

Bobrisky
It can be recalled that before Mr. Kunle Okuneye's death, Bobrisky had surprised his father with a new Lexus Jeep worth 8 million Naira on his birthday.
The crossdresser had no doubt maintained a close relationship with his father despite his gender transition and had respected him.
Also, it can be recalled that Bobrisky made headlines when he attended one of his father's several birthdays dressed as a male despite maintaining a feminine look.
In his words, while addressing criticisms, he stated that he had to respect his father.
Bobrisky's brother, Debola Okuneye, disclosed more about their father's death and funeral.
He revealed that his father would be buried today according to Islamic customs.
He said:
"Yes my father died this morning, and we are making preparations for his burial".

Debola Okuneye
A close friend and colleague of the deceased, known as 'Lastbborn', also revealed that the deceased would be buried at 4 pm, Nigeria time, at his hometown in Ijebu-Igbo in Ogun State.
Lastborn worked as the Secretary of the Beach Nigeria Enterprises, a car rental company with offices at the Federal Palace Hotel in Lagos, where Bobrisky's father served as one of the Directors.
Lastborn said:
"Yes, you saw it. It's true; he will be buried by 4 pm today".

Lastborn
Reactions caused as Bobrisky struggles to walk after surgery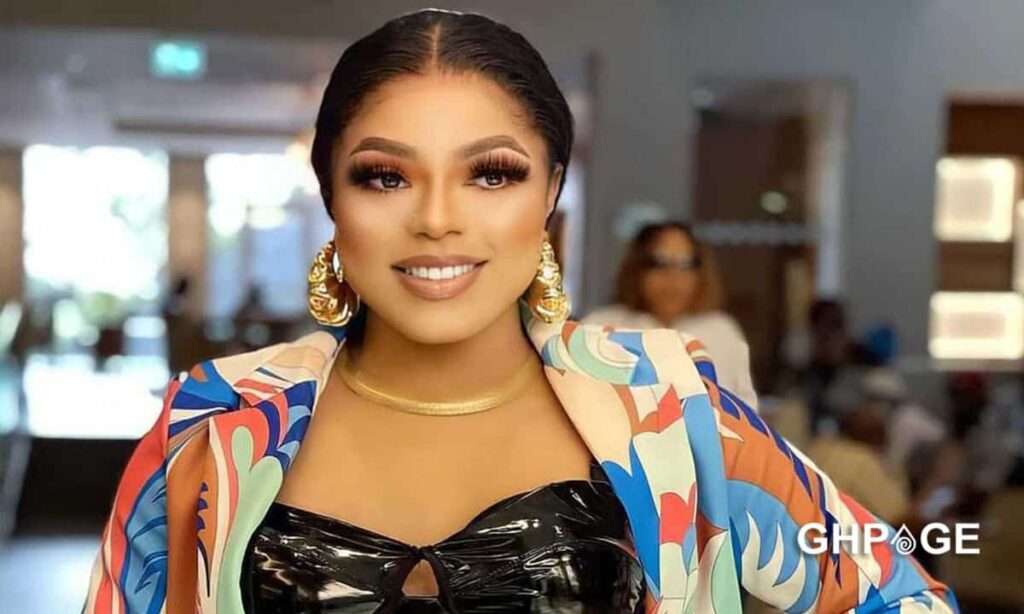 Nigerian lifestyle influencer Bobrisky once again sparked conversations on Nigerian blogs with a recently surfaced video showcasing the results of his enhanced buttocks.
In recent times, cosmetic surgery has become very common among celebrities. They undergo this surgery in order to enhance their body features, especially, their buttocks and breast. However, they work on getting a smaller waist and rounder buttocks. With the breast, they lift them through cosmetic surgery.
A few weeks ago, Bobrisky shared a video from his hospital bed, signaling the completion of his body transformation.
The video sparked various reactions from social media users, with some expressing concern, while others questioned the authenticity of the claims.
The controversial crossdresser had previously announced his intention to undergo buttock augmentation surgery and had been keeping his followers updated on the progress.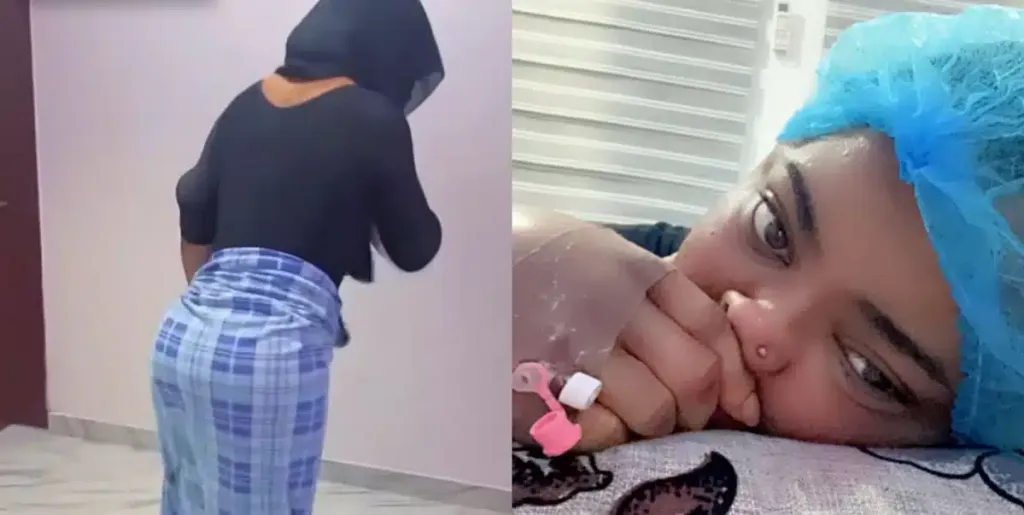 However, shortly after the news broke, an Instagram video emerged suggesting that Bobrisky was experiencing difficulty walking following the surgery.
Among the comments, one user questioned why Bobrisky had to face such challenges and another criticized the act as shameful.
Some users doubted the credibility of Bobrisky's claims, while another commenter humorously pointed out the unusual sight of Bobrisky wearing a wrapper.
There were also comments condemning the support and promotion of what they considered foolishness, with a reminder to consider the consequences of such procedures in old age.
Some reactions from netizens include:
"Sometimes I wonder why you guys post disgusting things like this for views. It's shameful".

emeka_mills
"Believe Bob Risky at your own risk. The boy can lie like fish drinking water in the river".

nwachukwunkechi8
"You people Just Flaunt and Support Foolishness !! How Can You believe this?".

theofficialampadu4k
"Let's be thinking of old age though".

mr_abara
"BBL syndrome has taken over Nigeria".

duch_sucre
"Why eh reach Bob turn he Dey tie wrapper".

therealikegbunams
READ ALSO: Gospel Artists Shuts Down Tehillah Experience 2023 With Their Electrifying Performance