Sadiq Abdulai has denied dealing with Shatta Wale directly after the singer alleged they engaged in a fraudulent award scheme.
The dancehall act claimed that Sadiq Abdulai, who is the CEO of 3 Music Awards, decided to give him 11 awards to get Stonebwoy and Sarkodie angry.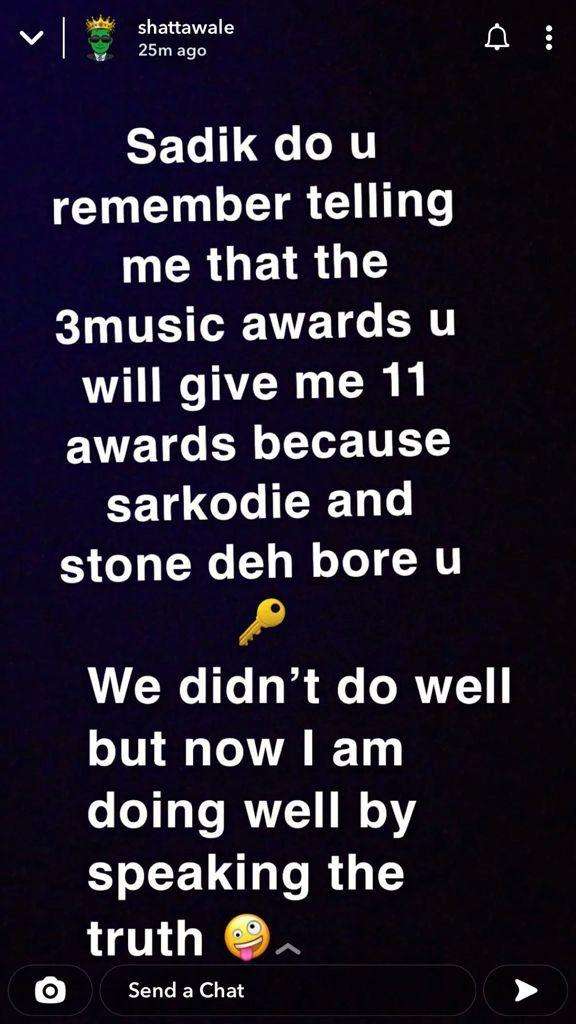 However, speaking on the allegation, Sadiq stated the dancehall artist only attacked the scheme out of spite.
"I would never have problems with Stonebwoy or Sarkodie regardless of my commentary on them. But, everybody knows how Shatta Wale is; he has his way of shutting people up to really attack people. He has done it to his personal management; it's obvious where this is going. A typical Shatta Wale at his best, but this is not true".

Sadiq
The 3Music Awards CEO further emphasized that he has ever dealt directly with the musician. According to him, he only engages the management of Shatta Wale.
"It's is instructive to know that, since I have known Shatta Wale, I have never dealt with him directly across any forms. At any point I have dealt with Shatta Wale, I have done that through Hulio or Bulldog or to some extent Leslie of Fantasy dome. So, Shatta knows this can never be the chase and but I get it.

"Within the last few days, my taking deference stands against him on a key issue involving industry and Shatta's life, and as we all know, Shatta is like that; once you disagree with him, he always comes back with something".

Sadiq
Well, this feud began last week when Shatta Wale fired shots at those who invest a lot in their music videos. He wrote on Snapchat: "Keep shooting videos like you want to battle Jay Z, you will wake up one day and ask me how I made all this money… and I will tell you this".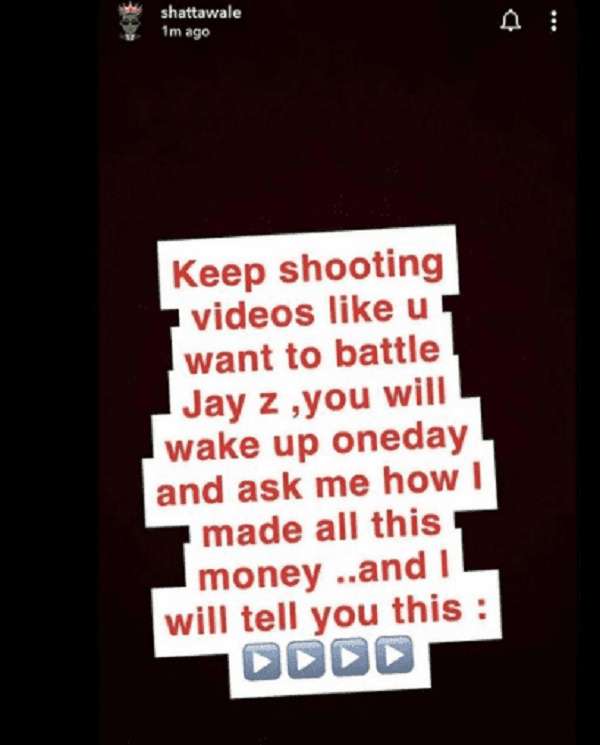 Shatta Wale's comment sparked outrage among some music business enthusiasts.
Reacting to Wale's tweet, Sadiq said: "Wale is always making hollow arguments and running in circles. Who says that today one can't know exactly how much one makes on a song or video? How such narratives are allowed to fester is shocking".
He further stated: "When I started out in the industry in 2004, then, Shatta was an underground artiste. When he re-emerged in 2013, I was programming/productions director at Viasat1 & my artiste had won the Reggae/Dancehall song & act of the year over him and he caused a commotion. So, who is the 'aba fresh'?"
Meanwhile, in a bid to settle the argument, the two engaged in a heated exchange of words while trying to resolve their differences over the phone.
The CEO of Fantasy Entertainment, Leslie, attempted to reunite the dancehall star and the founder of 3Music Awards over the phone. However, what was meant to end peacefully rather turned into a battle quickly.
When Leslie asked Shatta Wale to let go of his anger and let peace reign, the 'Ayoo' singer refused and demanded an apology from Sadiq.
Sadiq responded by accusing Shatta Wale of playing politics, and his response triggered more anger, leading to a hot exchange of insults. Even when Leslie tried to calm the situation, the two refused to stop insulting each other.
Shatta Wale later shared the heated argument on his Facebook page and disclosed that he had filed a police report and that Sadiq should await his arrest.
"This is the threatening message from Sadik when we were having a conversation. It's on a record at the police station, and you will be picked up soon".
Read also: Mismatch of skills contribute to rising youth unemployment- Bono Regional Minister