Ghanaian entertainment analyst, Sally Frimpong Mann has made yet another controversial statement in a recent interview.
The loudmouth entertainment critic has virtually branded all the slay queen presenters in Ghana as prostitutes.
According to her, Nana Aba Anamoah, Berla Mundi, Serwaa Amihere, and others are paid peanuts and so they sleep around to be able to fund the luxurious lifestyle they live.
Sally Frimpong Mann revealed that employers of media firms believe that they are giving them the platform and so they do not pay as much as they should.
She went on to claim that the politicians are going to use these slay queen's media personalities as elections are approaching and dump them again when they are through.
Her comment has really gotten on the nerves of some social media users as they lash out at her.
Entertainment critic, Sally Frimpong Mann enjoys riding on controversies to trends.
But according to her, she would never be tamed! She would continue to talk about celebrities as long as they're in the entertainment industry.
Zionfelix Senseless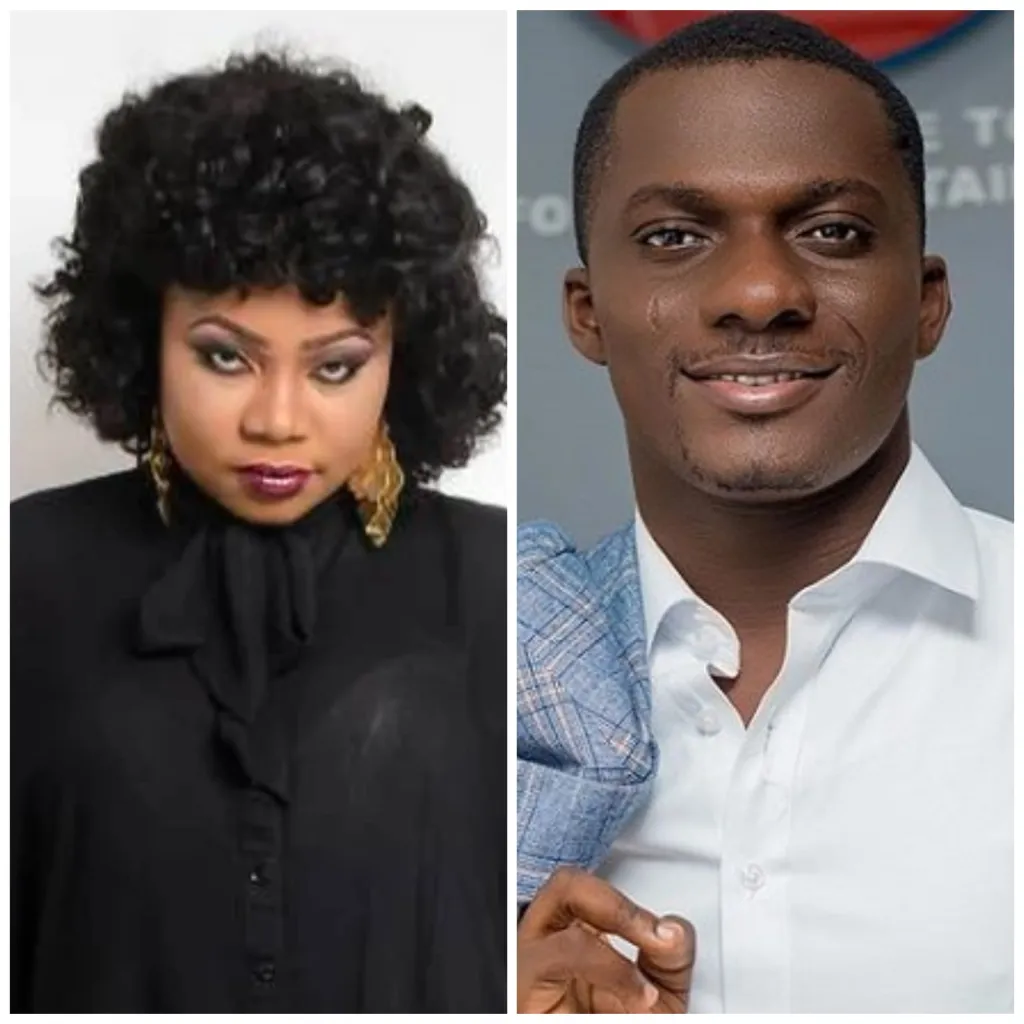 Controversial entertainment pundit, Sally Frimpong Mann, directed the heat at Zionfelix for what she described as setting her up for trolls.
According to Sally Frimpong Mann, the popular blogger only published excerpts of their interview and edited out some parts to suit his agenda.
Sally's outburst at McBrown during her interview with Zionfelix, has since been widely condemned by a section of the public.
In a series of attacks in recent times, Sally Frimpong Mann was captured throwing rants at McBrown while describing her as a hypocrite, and a drug addict, and also shamed her for giving birth through an IVF procedure among others.
McBrown, on the other hand, is yet to react to the development.
But responding to how events have unfolded ever since portions of the interview went viral, Sally Frimpong Mann, during a conversation berated Zionfelix.
She fumed:
"Ho! Zionfelix? He doesn't have sense. He is senseless. For a while now, people have been saying he doesn't have sense but I didn't believe it until it happened to me recently. We had an entire conversation and you cut and paste to suit your agenda; you are very stupid. The interview I granted was positive so he should play the entire interview. If he is not stupid, he should play the whole interview".

Sally Frimpong Mann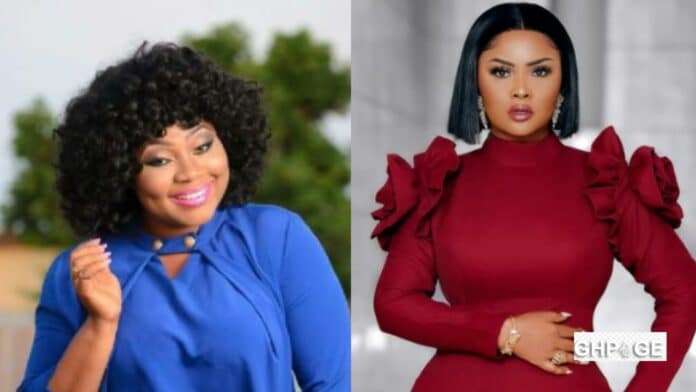 Asked why she launched attacks at McBrown after being asked a question pertaining to her supposed bareness, Sally averred:
"I was asked a stupid question so I gave a stupid answer".

Sally Frimpong Mann
The controversial entertainment pundit's comments were in response to why she appears to be constantly attacking McBrown.
Some of her statements during an interview with Zionfelix read:
"I think most of the things she does are hypocritical. Most of the things that she does, and I'll leave it at that. Zion, when I said something about you some time ago, you came out to speak about it and I liked that. When I talk about some people, they will never express their opinion about it. They will act like they are cool even when they see you and that's hypocritical.
"Nana Ama is one such person. She is a hypocrite. I met her after my earlier comments about her. I met her somewhere and she said she doesn't have any problem with me and I told her that's exactly what I don't like about her. Whatever I said, she should have an opinion about it".

Sally Frimpong Mann
READ ALSO: Prince Harry To Resume Giving Evidence In Hacking Case