Tupac Shakur received a star on the Hollywood Walk of Fame on Wednesday, just several days before the hip-hop legend's birthday.
The late rapper's sister, Sekyiwa "Set" Shakur, accepted the star on behalf of their family. During her speech, she shed tears while describing her older brother's vision of being celebrated with a star in Hollywood.
Sekyiwa Shakur, who often took deep breaths between sentences to collect herself said:
"From the first time, he stepped foot on this stage of the Apollo Theater at 13 years old, before anyone recognized his name, he knew he had the dream to have a star here on the Walk of Fame".

Sekyiwa Shakur
The Walk of Fame said Shakur was selected to receive a star in 2013, but the organization waited for his family and estate to select a date.
Shakur was given the 2,758th star on the Walk of Fame. His birthday is June 16.
She added:
"Now we gather here today to unveil Tupac's star not only paying tribute to his contributions to the music industry but also speaks volumes to the lasting impact he's had on this world. Today, we're not just honoring a star in the ground. But we're honoring the work and the passion that he's put into making his dreams come true".

Sekyiwa Shakur
As an actor, Shakur starred in several popular films such as "Poetic Justice", "Gang Related", "Juice" and "Above the Rim".
Many in the crowd often yelled Tupac's name while others blasted some of his biggest hits such as "Dear Mama", "Changes" and "Ambitionz Az a Ridah".
Allen Hughes, who directed the FX documentary said:
"Tupac Amaru Shakur has become a global symbol of rebellion – a symbol as visible and important as Malcolm X and Che Guevara and an inspiration to activists today. Dear Mama: The Saga of Afeni and Tupac Shakur".

Allen Hughes
The documentary delves into the rapper's mother, Afeni Shakur, past as a female leader in the Black Panther Party while exploring Tupac's journey as a political visionary and becoming one of the greatest rap artists of all time.
Hughes said about Shakur, who was born in New York:
"The world feels Tupac's message. Not so bad for a little Black boy from Harlem, right?".

Allen Hughes
Tupac Shakur honored with a street name in California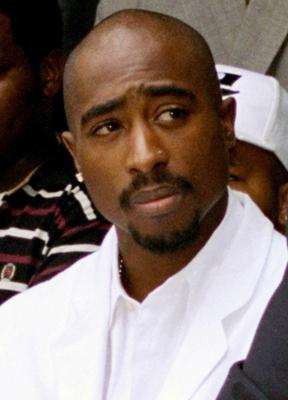 The late Tupac Shakur have a stretch of an Oakland street renamed for him after a unanimous vote by the city council.
Shakur was born in Harlem and later lived in Baltimore, Maryland; and in Marin City, California, but credited Oakland as the location where he got his "game" and launched his career, according to legislation authorizing the commemorative street renaming.
A stretch of MacArthur Boulevard by Lake Merritt where Shakur once lived will keep its existing name, but also receive the additional, honorary name of Tupac Shakur Way. Commemorative plaques and signs signaling the change will be paid for by the Tupac Shakur Foundation.
Oakland has honored others with street names, including Black Panther Party co-founder Huey P. Newton and rapper and record producer Too Short.
Shakur was 25 when he was shot and killed in a drive-by shooting in Las Vegas in 1996. His professional music career only lasted five years, but he sold more than 75 million records worldwide, including the diamond-certified album "All Eyez on Me", which was packed with hits including "California Love (Remix)", "I Ain't Mad at Cha" and "How Do U Want It". He was inducted into the Rock & Roll Hall of Fame in 2017.
The City Council legislation says the renamed part of the street will remind people of Shakur's contributions to Oakland and celebrate art and culture as a catalyst for societal change.
No timeline was provided for the name change.
READ ALSO: They Don't Have Kobo, They're All Sleeping Around – Sally Frimpong Mann Attacks