The CEO of Exclusive Events, the franchise company for the Miss Ghana beauty pageant, Inna Patty, has lamented that some past allegations leveled against her and her company by some past beauty queens have affected the Miss Ghana brand badly.
According to Inna Patty, the Miss Ghana brand is still in the process of recovering from those wild allegations.
Speaking further on the issue, Inna Patty said: "If somebody came at you with such wild accusations, what would you think? And it is interesting how people will ask about the aftermath but they didn't think before they joined in the whirlwind".
According to Inna, some media houses joined the whirlwind because it was "exciting and sensational" for them. She noted that the media could have made their investigations first and published the truth rather than riding on the negative story to get viewership.
"You [Media] joined in creating that harm, that damaged the brand, and that's not being patriotic. When we talk about citizens being patriotic, you stop, investigate and find out because when you dig a little deep, the truth is always there. Inasmuch as there are two, three sides to a story, you're discerning enough, you'll always find out what is going on".

Inna Patty
Inna iterated that the claims affected the brand badly and they are still trying to recover from it. She also disclosed that her outfit has decided to take up the issue legally. However, she averred that it hasn't been easy. She explained that the legal redress has been difficult because the former beauty queens, who she described as "disgruntled women", were dodging the court processes but she was optimistic that "justice delayed is never justice denied".
It can be recalled that some years ago, some beauty queens accused Inna Patty of "'pimping' and extortion" from the Miss Ghana contestants. They accused the brand of being a "glorified escort company masquerading as a beauty pageant".
Formal Education; A criteria for Partaking in Miss Ghana
This year's Miss Ghana event was launched on 10th March 2022. The one-off audition will take place on 2nd April 2022 at the Tang Palace Hotel in Accra. To qualify for the contest, one must be between the ages of 18 and 26 years.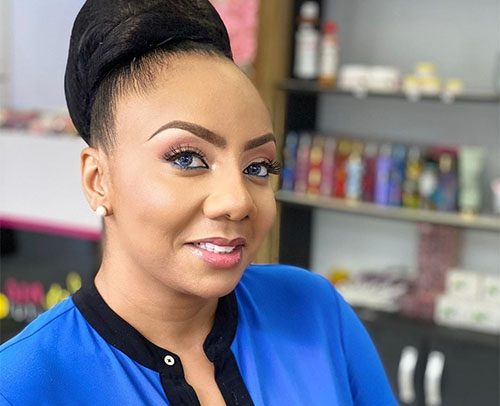 Formal education is also key to qualifying for the Miss Ghana beauty pageant, Inna Patty disclosed. According to her, formal education was necessary for a beauty queen to enable her to market Ghana to foreign investors if need be.
Touching on the qualification criteria, Inna Patty stated that the "minimum has to be, at least, a secondary school leaver because you'll need to be able to articulate".
"For example, you're Miss Ghana; when you cross the shores of Ghana, doors open for you just for the fact that you're Miss Ghana. Whether it's diplomatic… it does open. So, you're supposed to be an ambassador for your country when you meet top business gurus, global politicians, what have you; and they want to know about your country, you should be able to talk a little about politics, investments, culture, tourism, what have you, so, if you're not articulate enough, how are you going to sell Ghana?

"Who wants a bimbo? No one. Gone are the days when people were just happy to see a pretty face but now people want to know behind that beauty, what else is there; it's a powerful combination, it's a powerful tool".

Inna Patty
Read also: Frontier Healthcare Has No Established Infrastructure At Airport- Mintah Akandoh