An alleged impostor with the stage name, Wisekid has pulled a fast one on unsuspecting Wizkid fans.
Wisekid whose real name is Hosea Yohanna has been alleged;to have uploaded a replica of Wizkid's 'Made in Lagos' album on apple music, thereby diverting traffic to his music. The tracklist of the replica album titled 'Lasgidi Made' sighted;by 'The Nation', shares an identical title to Wizkid's album, duping unsuspecting music lovers, especially Wizkid fans.
Reports also revealed the dubbed album had amassed over 9 million streams;translating to a profit of about 73,000 dollars monthly in streams and sales revenue being shared with him. According to 'African Facts', Wisekid has been raking;in 73,000 dollars monthly from Digital stores since he uploaded the replicated album in October 2020.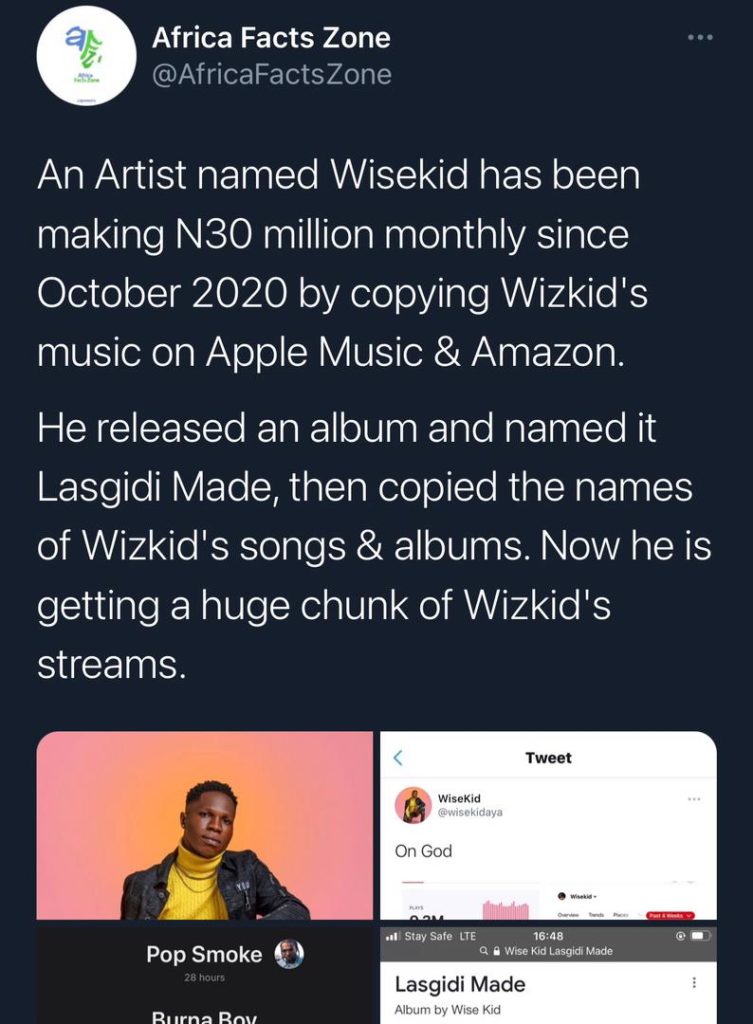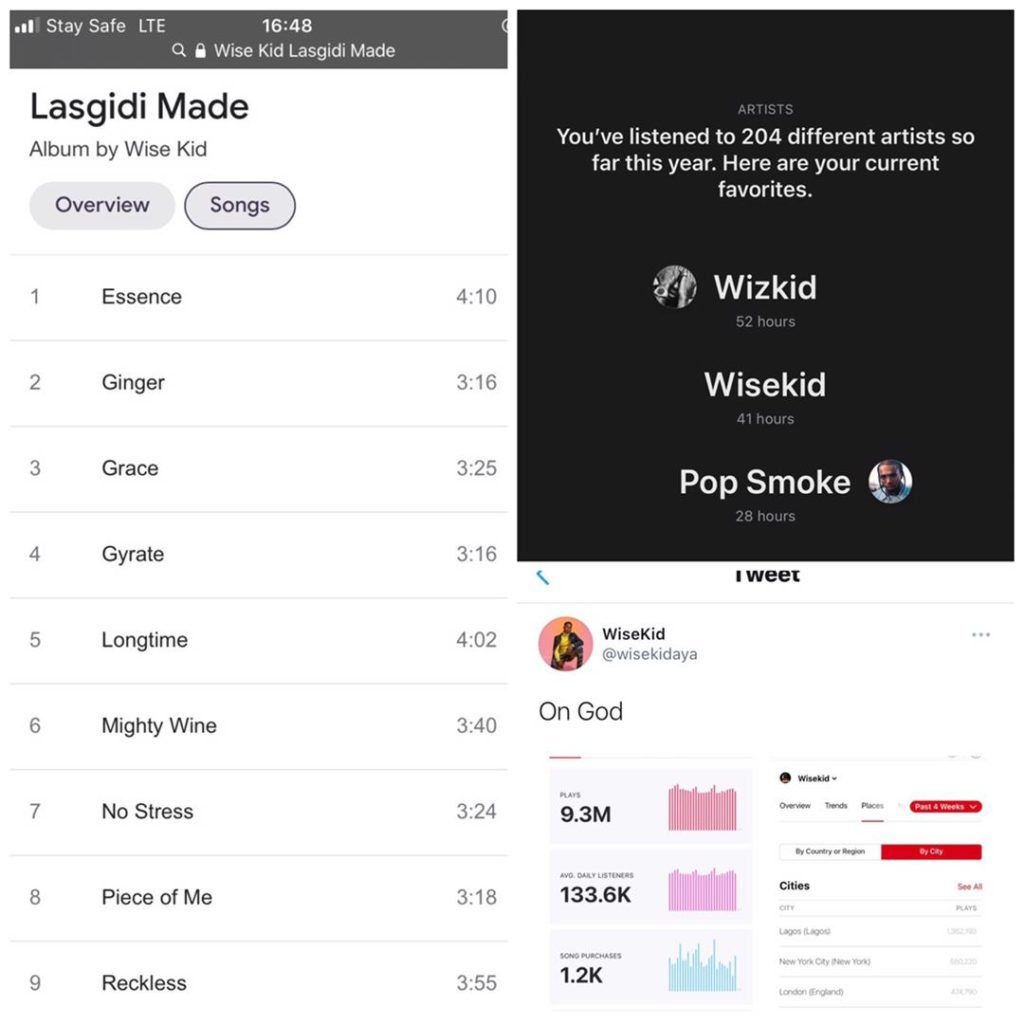 Wisekid debunks claims of being an imposter
 Meanwhile, Wisekid claimed 'Freeme Digital' has been the one distributing all his songs. Reacting to the allegations Wisekid said: "Please I don't want trouble… I'm just an upcoming artist I know nothing about;this and please am not the one distributing Wizkid's album on apple music. I have my company that distributes my music for me. So, I know nothing about this news spreading all over the internet. Thank you.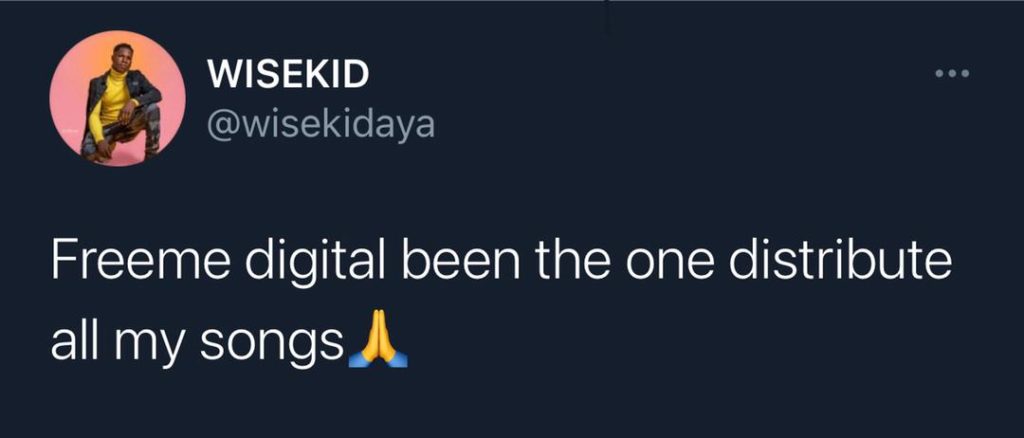 However, Freeme Digital in a statement denied distributing his music. It noted that the artist shares some of his songs through their;streaming app, but the album was never distributed by them:
"It has come to our notice that an artist by the name of 'Wisekid' claims to distribute;an album titled 'Lasgidi Made' with our organization. While it is true that he distributes some;of his content through our organization, we will like to make it;categorically clear that the said, 'Lasgidi Made' album was not distributed via our platform.
"We will be deleting the rest of Wisekid's content on our platform;and we have informed our legal team to immediately commence investigation on;the issue and prosecute the matter to the full extent of the law".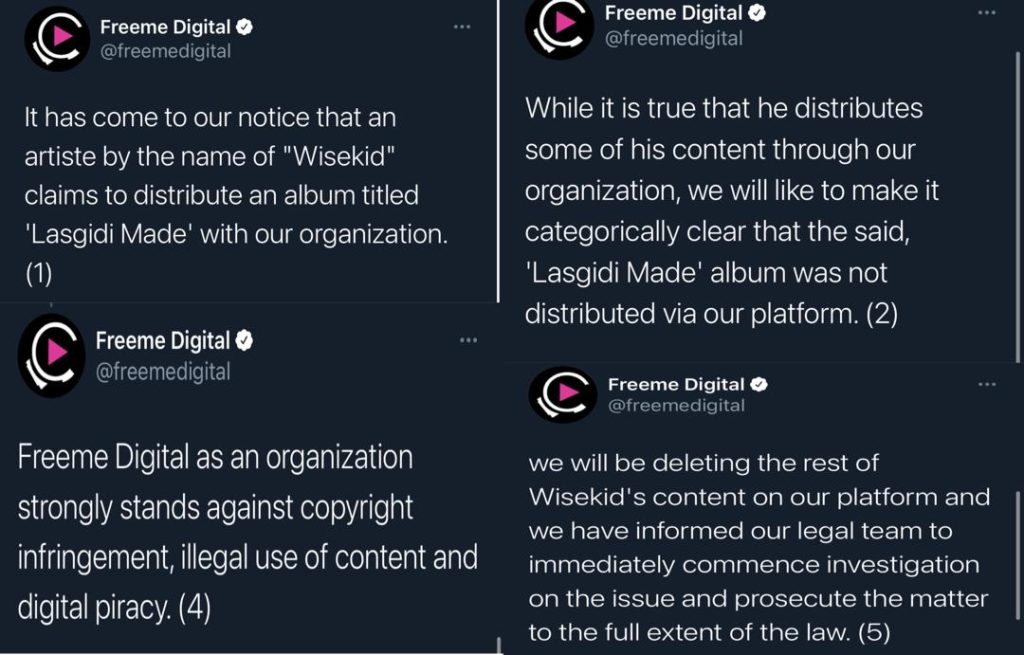 That notwithstanding, some social media users especially Wizkid's fans, who are infuriated by the situation called the artist out. They also wondered how he pulled the stunt on many;unsuspecting fans listening to Wizkid's song on Digital stores by refixing all Wizkid's 'Made In Lagos' album. Some reactions from netizens read: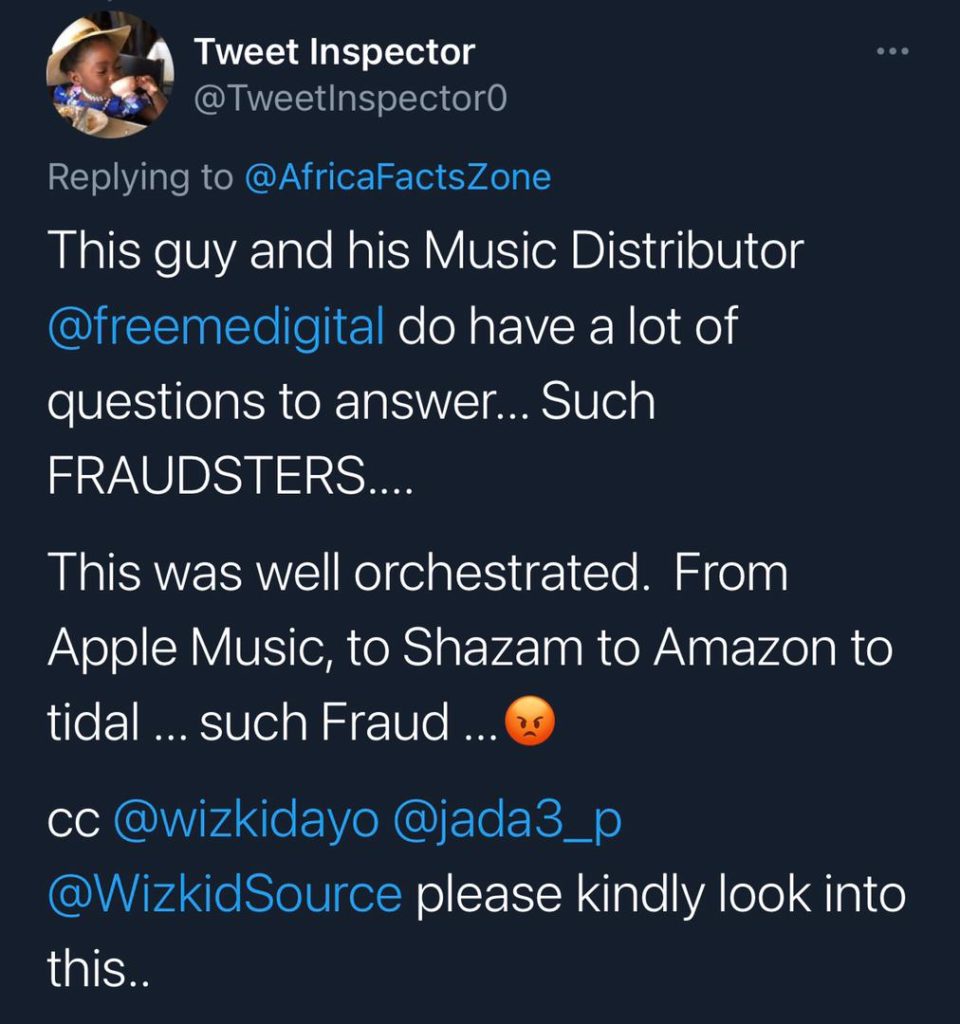 Read also: Wizkid hints at release of a new album