Ghanaian actress cum brand influencer, Xandy Kamel has responded to Kafui Danku's claims about ladies who act as maids in their boyfriend's house.
According to Kafui Danku, women should not become maids in their boyfriend's houses because some men see these ladies as easy targets and do not take such ladies seriously.
She stated:
"So, when you are having a boyfriend, I know most of them will be doing things but why do you go and cook, and clean, are you his maid? If you think you're securing your spot by doing all that, he wouldn't marry you. This is because he will see you as cheap and not a challenge to him".

Kafui Danku
In a video captured on Instagram, Xandy Kamel disagrees with Kafui Danku's statements. She said that the actress was wrong to have made such utterances and said those words to her fellow women.
She further explained that there are men who would do anything for the women they love, but in the end, the ladies will turn their backs on them.
She argued:
"Kafui Danku, come again! You have a lot of followers and people who listen to you. How can you sit on the television and say all these about a woman? Let me tell you something Kafui Danku, some men will worship a woman, take care of her schooling, finance her to learn a trade, and establish the woman but the lady will then cheat on this man, what would you say about this situation?".

Xandy Kamel
She also stated that men who see ladies as cheap just because they sweep, cook, and do other things for men are irresponsible.
Kafui Danku advises women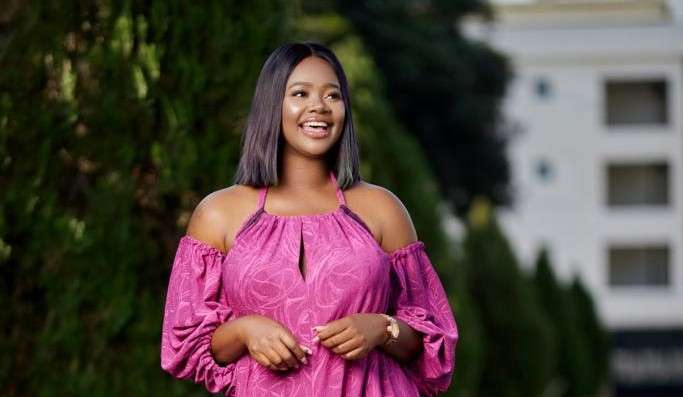 Renowned Ghanaian actress, Kafui Danku, issued a strong caution to women in relationships, urging them to avoid assuming the role of a boyfriend's maid.
According to her candid advice, men are less likely to take such women seriously, take them for granted, and may even choose to end the relationship.
Kafui Danku emphasized that women should refrain from becoming doormats, as men tend to be more drawn to women who maintain their independence and individuality.
She highlighted that some men might prefer spending time and money on women who are not readily available or too accommodating.
Instead, the acclaimed actress advised women to focus on their worth and ensure that men invest their resources, both financially and emotionally, in the relationship.
By encouraging men to spend their time and money on them, women can safeguard their self-respect and have something to show for their efforts if the relationship eventually comes to an end.
She asserted:
"Before he gets what he wants, he must work for it. Men only stay when they invest their money and their time. Why would he pamper you if he doesn't spend his money or time, and you give him what he wants so quickly? Why do you go and cook and clean? Are you his maid? If you are a wife, then, of course, you are taking care of your home. But if he hasn't married you, why should he marry you when you do all these things?".

Kafui Danku
Kafui Danku firmly believes that men should put in effort and work for what they desire in a relationship and urged women not to rush into fulfilling all the traditional roles of a wife until the man has taken the step of marriage.
People have commented with varied opinions. Some are in support of the actress. And others reference how the older generation sees these acts as someone being "marriage material".
READ ALSO: Shatta Wale announces 'Freedom Wave Concert' 2023