Reggae-dancehall musician Shatta Wale has announced the highly anticipated third edition of his "Freedom Wave Concert 2023".
He made the announcement via his Facebook page saying Ghanaians should start preparing and it would be an annual festival.
He said:
"Get ready Ghana, this is not only for the Shatta movement but also for us all".

Shatta Wale
The Concert is set to take place at the Ohene Djan Sports Stadium in Accra, on Monday, December 25, 2023.
Shatta Wale is however hopeful that he would fill the 40,000-capacity stadium since it holds a capacity of 40,000 spectators.
The post highlights Medikal as the only artiste to be featured alongside Shatta Wale.
Shatta Wale is known for blending African and Western tunes that sets thrilling choruses for music enthusiasts. He is also known for the song titled "Already" from Beyoncé's Black is King Album which featured Major Lazer. 
He portrays typical Ghanaian lyrics that put him at the forefront of other African countries and Caribbean countries.
Last year's Freedom Wave Concert had thousands of fans troop to the stadium to patronize and support Shatta Wale and Medikal, who command large followings in the country.
In videos that went viral on social media, fans occupied every section of the stadium even before the show started.
The Freedom Wave Concert was also graced by other artists, including Black Sherif, Wendy Shay, Quamina MP, Kofi Jamar, Phrimpong, and Joey B.
Shatta Wale thrills thousands at Uniland festival
Renowned Dancehall artist, Shatta Wale, enthralled fans at this year's Uniland Campus Fest, which took place at the University of Cape Coast campus.
The artist put on a massive show, leaving thousands of fans jumping around and chanting his name in unison.
The event was organized by Uniland as an avenue to promote youth empowerment, creativity, and cultural exchange.
The Uniland Festival aims to create a platform for young African talent to amplify their voices on a global scale. Also, it seeks to promote tourism, trade, and investment in the Ghanaian youth market and beyond thereby fostering strong connections among the Ghanaian diaspora communities in Africa.
The event brings together top Ghanaian artists and influencers to celebrate the rich diversity of Ghanaian culture, encompassing music, dance, food, art and crafts, and fashion, among other elements.
Uniland Festival has the vision to mainstream true Afrobeat, hip hop, R&B, dancehall, Amapiano, electric music, and various other genres as a universal language of celebration.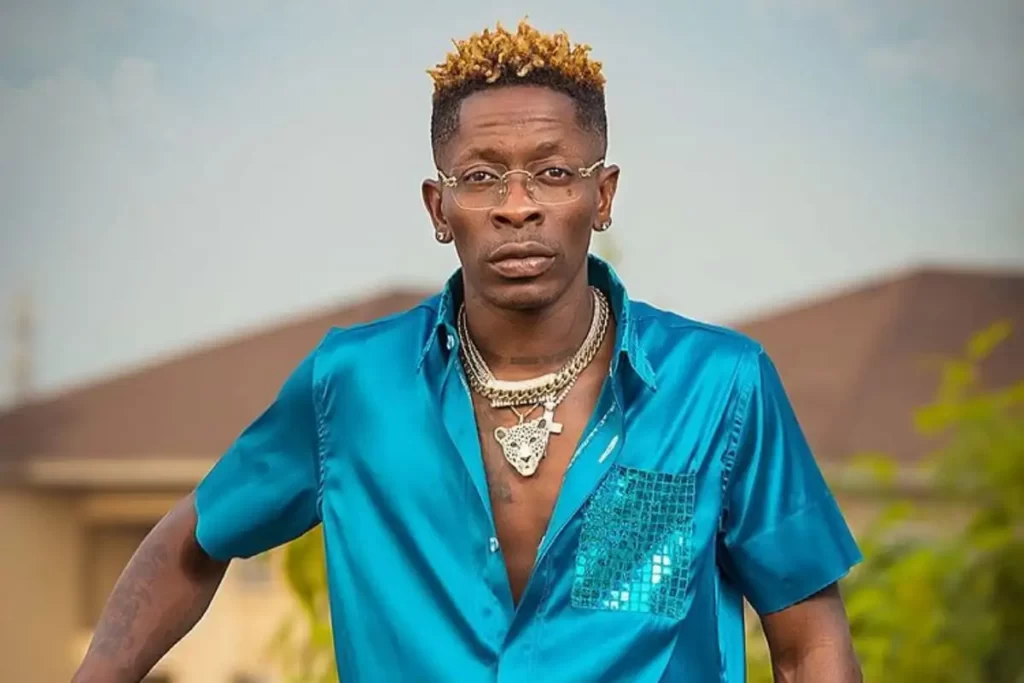 Shatta Wale's performance was more than just entertainment; it embodied the spirit of African creativity and talent.
The award-winning-artist, not only captivated the audience with his mesmerizing music but also inspired the youth to embrace their potential and pursue their dreams.
Music has always been a unifying force, and Uniland recognizes its potential to bring people together, regardless of their backgrounds or cultures.
By creating an atmosphere conducive to reconnecting and strengthening Ghanaian diaspora communities, Uniland fosters a sense of unity and belonging.
After Shatta Wale's successful performance at the UCC, the dancehall artist is set to continue his tour to other Universities including, Koforidua Technical University, Accra Technical University, and other several University campuses.
To date, the festival has successfully taken place on six university campuses in Ghana, and there are plans to expand to other campuses across West Africa, Europe, and America, culminating in a grand climax party in December.
In addition to the spectacular musical performances, Uniland Campus Fest features immersive art installations, delightful culinary offerings, engaging games, and an overall vibrant atmosphere, creating a truly unique and unforgettable experience for all festival-goers.
READ ALSO: Tiffany Haddish Discloses She's Had 8 Miscarriages