Popular blogger Zionfelix has condemned the creepy state of some cars on the roads in Ghana's capital, Accra.
According to Zionfelix, he would have banned some cars in Ghana that need not be on the road if he was given the appropriate powers.
He said:
"I don't know if the police officers on our road don't see the cars or there are no laws in Ghana that addresses this situation".

Zionfelix
He cited the cars that ply the Osu road from the 37 lorry station.
Stressing, he further added:
"In Belgium, 5-years-old cars are not allowed to drive and there are cars you cannot drive in certain places. You park and walk or take public transport and carry on".

Zionfelix
He bemoaned disclosing that Ghanaian authorities are showing no concern relating to the safety of passengers and public transport. Adding that the situation is disgusting here in Ghana.
He wondered what could be done and if the responsibility is on the Driver and Vehicle Licensing Authority (DVLA) and the National Road Safety Commission (NRSC).
He asserted:
"The passengers who don't have a choice; They just want to get home. We don't want to talk down on someone's business but safety is paramount".

Zionfelix
Zionfelix insists he's a bachelor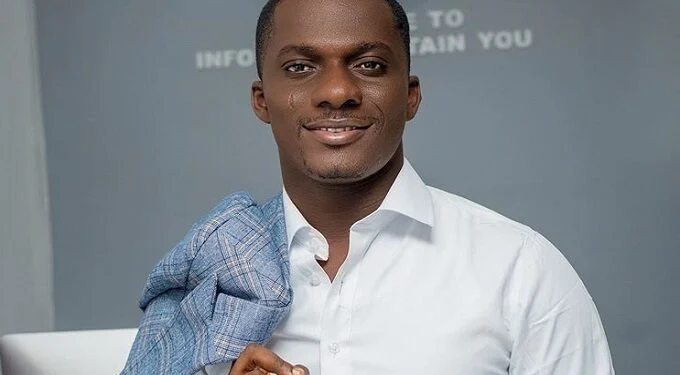 According to influential blogger Zionfelix, he is currently not married contrary to speculations.
The entertainment blogger said that his marriage ceremony will be decided when the time comes, be it secret or public.
He, however, quickly indicated that he has always wanted something big, as long as he has the fund.
He opined:
"I am not marrying to make news. I'm marrying to be happy".

Zionfelix
Zionfelix refused to indicate when he will get married. He clarified:
"I don't have a problem with marriage. At the right time I will marry".

Zionfelix
He granted, however, that as long as he has an ample following, his wedding will receive mass public attention just like rapper Sarkodie and media personality Nana Ama McBrown's.
Zionfelix also addressed allegations that he is known for having multiple relationships with women. He denied being a womanizer and stated that he spends more of his time focused on his content creation job rather than on romantic relationships.
Zionfelix confessed that he is not married even though he was captured putting a ring on the finger of Minalyn, his former girlfriend.
Meanwhile, since their breakup, Makeup Artist Minalyn Touch and Zionfelix have been feuding. However, they have a son together. 
It can be recalled Zionfelix had impregnated an Italian-based woman named Erica around the same time Mina was also pregnant with his child.
Mina and Zionfelix's relationship became complicated due to these entanglements, so they had to part ways.
Recently, Mina Lawani, the first baby mama and ex-girlfriend of celebrity blogger Zionfelix, called him out for posting a picture of her to wish her a happy birthday.
Zionfelix posted a romantic message for her on his Instagram page. However, Mina responded with hostility, demanding that he delete her picture from his page, stating that she didn't ask for his birthday wishes.
Zionfelix chose to remove the post to avoid further drama. In a subsequent radio interview, he neither confirmed nor dismissed the claims that he deleted the post due to Mina's warning. He suggested that issues that arise on social media should be resolved on social media and not escalated further.
The situation reflects the complexities of personal relationships playing out on social media platforms and highlights the challenges of navigating such dynamics in a public space.