The Electoral Commission Chairperson, Mrs. Jean Mensa has said that the processes involved in the collation of results are very transparent and participatory, involving both the EC officials and the political parties.
In a press briefing at midnight, she outlined the processes that have been laid down by the commission to ensure that the results are not tampered with, hence debunking speculations about possibility of a rigged election.
"It is important to note, and there may have been speculations of some attempts to manipulate the results, this is FALSE. I think the process that we have is a very transparent and a participatory process and I think any interested Ghanaian is aware that at the polling station, we have the political party agents with our officials at the polling station.
"At the end of the election at the polling station level, parties then collate the results and they document them on the face of the pink sheets, the statement of poll and the agents of the parties then sign on to this.
"From the polling station level, the results are sent to the constituency collation centres, again in the presence of the political party agents. And at the constituency collation centres, all the results coming in from the various polling stations are collated and put on the face of the pink sheet and signed on to by all the agents of the political parties. "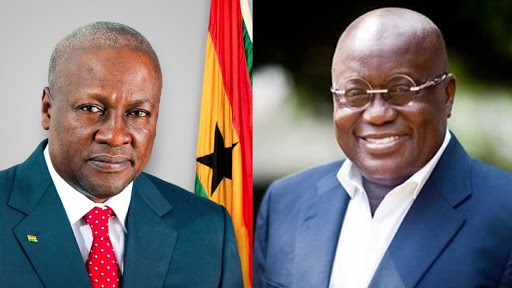 She further stressed that, her outfit has introduced a new level of transparency and inclusiveness in this year's election, which involves the inclusion of a regional collation centre.
Therefore, unlike previous years' elections where constituency collation results where sent to the Electoral Commission's head office in Accra, now these results are sent to the regional collation centre where the representatives of the various political parties append their signatures after verifying that the results are a true reflection of what are collated at the constituencies.
She, however alluded to the fact that, rainfalls on the Election Day delayed collation of some results, including a number of other challenges that saw the voting process being interrupted and the subsequent collation of the results.
According to her, this led to the commission's inability to declare the results as promised at 5:00 pm yesterday, she said.
As at the time of speaking, the EC chair announced that, her outfit had received 14 regional results out of the 16 regions, and had certified 7 out of the 14 regional results.
Furthermore, she intimated that her outfit is hopeful of receiving the outstanding results from two regions- Bono East and Northern region, in the early hours of the day, after which the results would be declared today.