Mr. Afrifa Yamoah Ponko, a former Municipal Chief Executive (MCE) of Ejisu-Juaben Municipal Assembly in the Ashanti Region, has given reasons for the defeat of the former NDC Chairman, Samuel Ofosu Ampofo, at the December 17, National Delegates' Congress held at the Accra Sports Stadium in the Greater Accra Region.
The former MCE revealed that, the NDC delegates voted against the immediate past National Chairman because of his dealings with some elements in the ruling New Patriotic Party (NPP). He emphasized that the delegates were also not raved about the administration of Samuel Ofosu Ampofo and were ever ready to show him the exit.
"We vehemently registered our protest against his administration by massively voting against him. Some of us knew he was going to lose the position"

Yamoah Ponko
According to him, delegates were not ready to forgive Samuel Ofosu Ampofo for the harm he had caused the party in the 2020 general elections. He disclosed that the delegates were angry with the former National Chairman's mismanagement of the party and were ready to do anything to make him lose his position. Yamoah Ponko further stated that the vote against Ofosu Ampofo was a protest vote against the way and manner the former chairman handled the affairs of the party.
Mr Afrifa Yamoah Ponko also accused the previous NDC administration under the watch of the immediate past National Chairman of 'hobnobbing' with the NPP. "At the congress grounds, delegates were just waiting for the whistle to be blown by the Electoral Commission for them to express their anger on Ofosu Ampofo's administration by voting him out," Mr Ponko noted.
The former MCE indicated during the elections on Saturday, delegates made it clear they needed a new direction for the party going into the 2024 general elections. "Some of these officers failed to live up to the expectations of delegates," he confessed.
Ofosu Ampofo Congratulates New National Executives Despite lose
Meanwhile, Mr. Samuel Ofosu Ampofo has congratulated the new Chairman elect, Mr. Johnson Asiedu Nketiah and other elected National Officers who emerged victorious at the just ended 10th National Delegates Congress.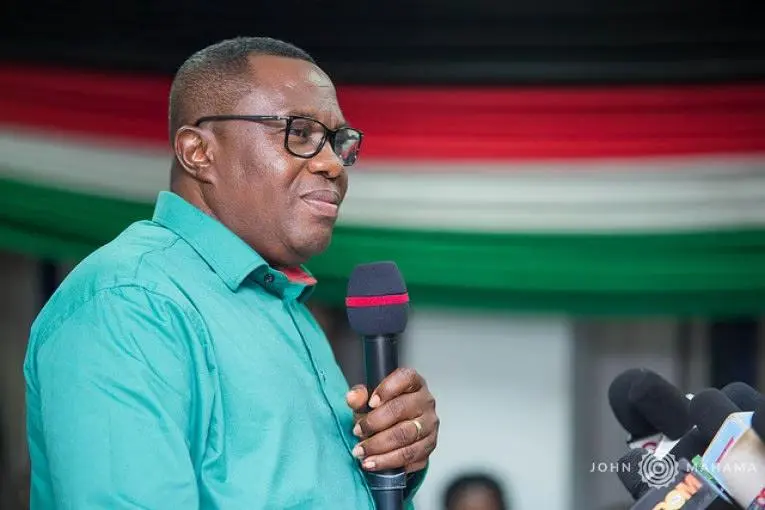 However, Mr. Ofosu Ampofo disclosed that the elections needlessly witnessed the worse form of inner vilification, personal attacks and public injury to the hard-won reputation of the NDC, through various means of public spaces and on social media platforms.
"Let us appreciate that this victory is simply a prelude to the battle ahead of us. I pray that we quickly recover from our individual pain and dented reputation to restore our public morality so we can join forces to soldier on."

Ofuso Ampofo
According to the defeated chairman, he will re-dedicate himself to the bigger task of working for victory 2024 and pledged his unalloyed commitment to work even harder for the party together with the elected National officers, and the rank and file of the party, to achieve its ultimate goal of regaining power from the NPP in 2024.
READ ALSO: GPRTU To Collaborate With Police To Enforce 15.3% Fare Reduction – Mr. Sumaila Boakye