A health professional with the Ghana Health Service, Akosua Yeboah, has intimated that she is not hopeful that the Agenda 111 project will be completed in 2023 as indicated by government.
In an interaction with the Vaultz News, she averred that government can focus on other health sector issues and see to the building some of the hospitals and not all the 111.
"I am not really hopeful from the way things are going. In a month's time, we will be in 2022. So what makes them so sure that it will take just a year to build 111 hospitals? We can build some and focus on other health issues like the NHIS, salaries of health workers and anything concerning these things can also be looked at".

Akosua Yeboah
According to her, the agenda is not a bad idea provided government keeps its promise and the funds or monies raised will be used for that agenda.
"It a good idea but as to how it's going to happen, for that I can't tell because of the financial state of the country".

Akosua Yeboah
Her comments follow an announcement by the Finance Minister, Ken Ofori Atta, on the 2022 budget that Agenda 111 project which will see to the construction of 111 hospitals across the country will be completed in 2023.
Some citizens also aired their views on the project with some not siding with government on its completion timeline describing it as a "lip service".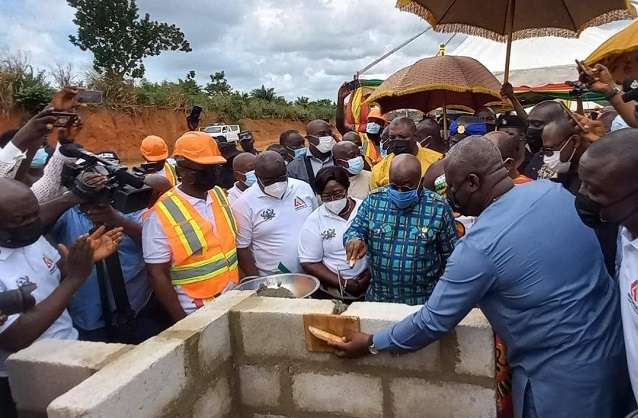 Government doing lip service
Mr. Edmund Coffie, an accountant with a financial institution noted that the government is doing a lip service with regards to the completion period of the project and as a result, the said completion date scheduled for the hospitals will not come to fruition.
"I mean government has made a lot of promises when it comes to building of these hospitals. I remember during the COVID period when they promised to build 88 hospitals which has now been topped up to 111 and for some reasons these hospitals were not built. We were all here when they talked about the year of roads. What happened to that project?"

Edmund Coffie
Mr. Coffie acknowledged the fact that there are health sector issues like lack of equipment and personnel in some health facilities that government has to focus on and resolve.
He was however of the view that, despite the challenges facing the health sector, this project if completed on time, will help solve some other health sector issues like providing beds and state of the art equipment for rural areas who do not have access to health facilities.
"I think this is all part of the issues which the government is trying to improve upon. With the health sector issues, the government is trying its best in that area. Don't forget that Accra is not Ghana so there is the need for hospitals to be built in other districts which to me is also another way of solving some part of the health sector issues".

Edmund Coffie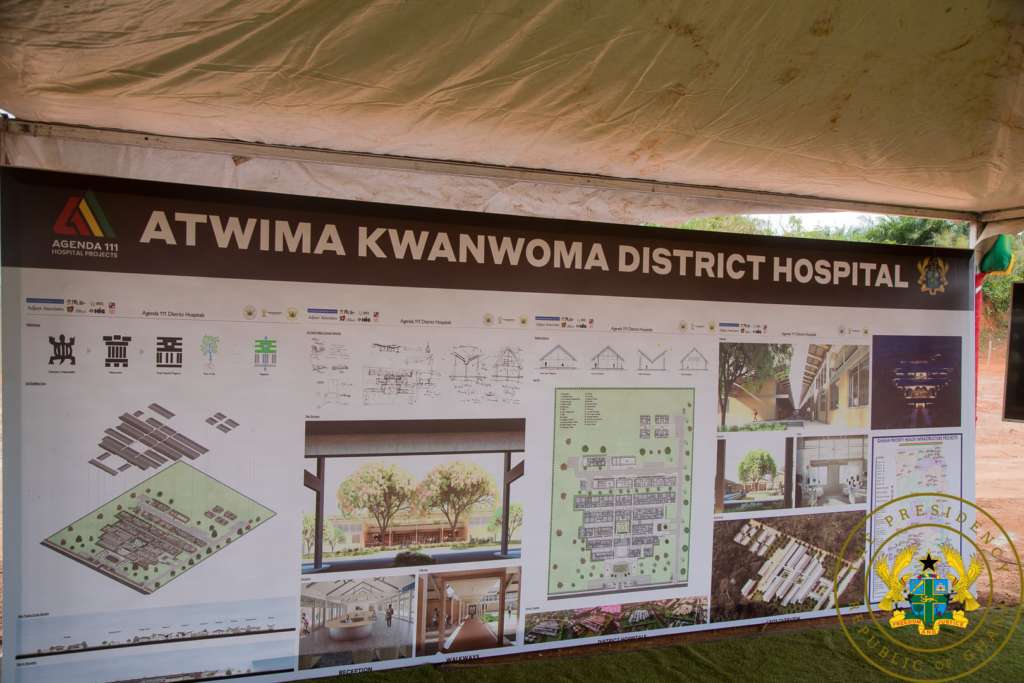 Similar projects haven't been completed
Also commenting on the project completion date, Godfreda Appiah, a customer service representative, stated that there has been projects of these sort which have not seen their completion. However, she averred that government should focus on ensuring this project sees the light of day.
She noted the initiative is a great and a very ambitious one and if completed, will solve some health sector issues and become a big game changer for the nation's health sector.
"Generally, I think the Agenda 111 project is good and the government should focus and get the needed resources to get it done. They should ensure to dedicate resources to it".

Godfreda Appiah
Caleb Xola, a travel and tour administrator, however believes government is pushing the completion date to buy time since the completion date should have been in 2022. He said the act by government clearly shows that there was no proper plan that went into the project and as a result, "they are now thinking through stuff to try and get things sorted by 2023".
"Last year they mentioned that it will be completed in a year's time and now they've pushed back the time. 111 hospitals, fully furnished within a year is impossible looking at how we have a lot of debt and all that".

Caleb Xola
Mr. Xola stated that government should focus on other health sector issues such as completing the lots of uncompleted hospitals. He suggested government should also look at making health facilities in places that people refuse to visit very attractive and also have accommodation issues sorted in those places.