President Akufo-Addo, the Chairperson of the Economic Community of West African States (ECOWAS), has called on his colleague Heads of State to contribute their best during deliberations to propose solutions to ensure that they deal decisively with the political situation in Guinea.
Nana Addo Dankwah Akufo-Addo in his address as Chairperson of the ECOWAS at the opening ceremony of the extraordinary session of the Authority of Heads of State and government, today September 16, 2021 said, he is of the confidence that the leaders will rise to the occasion in bringing up solutions as they have done in previous times.
"We are required to take informed decisions on these matters that would have long term consequences on the stability and the defense of democratic values of our region. I count on you, your Excellencies to help proffer durable solutions to the crisis. I am confident that as in the past, we will rise to the occasion."

President Akufo-Addo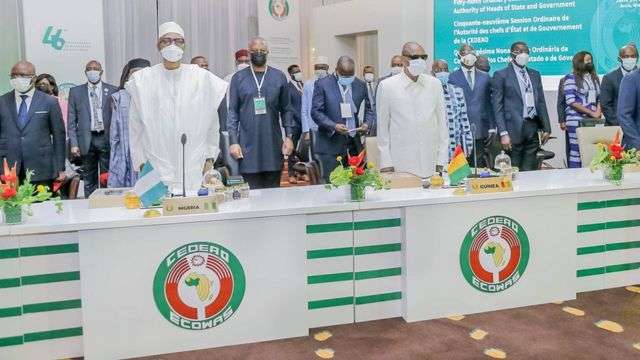 Heads of States to give considerations on mission report
As part of the agenda for the meeting, the ECOWAS Chairperson indicated that the Heads of State will receive and give consideration to the Report of the High-Level Mission to the Republic of Guinea which was led by the Chairperson of the ECOWAS Council of Ministers and Ghana's Minister for Foreign Affairs and Regional and Integration, Shirley Ayorkor Botchwey
"I thank you for responding to the call for us to gather here today. With our deliberations centering on the happenings in Guinea and Mali, we have met today for further urgent deliberation on events in those two countries at the second extraordinary summit. The political crisis in Guinea and Mali is a clear manifestation of solidarity and commitment of the ECOWAS community to the democracy, peace, prosperity and unity of the region."

President Akufo-Addo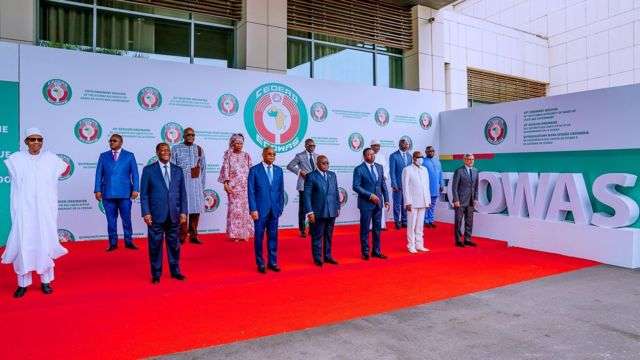 ECOWAS suspends Guinea
President Akufo-Addo disclosed that ECOWAS during its virtual conference, condemned the Coup and suspended Guinea forth right from being a member of the organization. He said ECOWAS decided to establish a high-level ECOWAS mission composed of a Chairperson of a council of states to access the situation in the country and report back to them.
"Excellencies, we all known there was a Coup D'état in the Republic of Guinea on 5th September 2021 and President Alfred Conde has since been detained by the military. That same day we issued a strong statement condemning the Coup, demanding his immediate release. The delegation who went to Guinea met the military leaders and saw President Alpha Conde in his place of detention. We will receive also a report from the mediator of the Malian crisis, from Goodluck Jonathan, former President of Nigeria, on developments in Mali which we will require to take informed decisions."

President Akufo-Addo
Overall, eight (8) Presidents, one (1) Vice President and three (3) Foreign Ministers, bring the total to twelve (12) Heads of State and governments that are attending the ECOWAS extraordinary summit.