David Ofori Acheampong, former General Secretary of Ghana National Association of Teachers (GNAT) has intimated that, directive from the Ghana Education Service to Achimota Senior High School to admit Rastafarian students was a rushed one.
Speaking on the directives on admission of the students, he stated that, the decision might result in future issues.
"If we are not very careful and we go on the tangent of saying it is a religious belief, one day someone will be placed there and walk to the school naked and tell the authorities that, it is my religious belief with such a precedence.
"If we are arguing on the lines of religion, then we are threading on dangerous grounds."

David Acheampong
"Change the code. If that is the way we want to go, change the whole process. I know in certain schools your hair is suppose not to grow beyond a certain height. And it is in the regulation by GES to ensure there are regulations in our schools."

David Acheampong
Moreover, he argued that since the GES made the code of ethics for the schools. They should equally change the rules for all institutions. This according to him is per the directive of the GES code of ethics
Further commenting on the decision, he however posited that, he does not know the kind of engagement GES had with the parents to understand the position of Achimota school and cannot comment on what influenced the GES decision.
While clarifying the issue as to what happened, he reveals that the students were not denied admission. But, they were told their hairstyles was unacceptable.
He described the action by the students as lack of conformity with the disciplinary process of the school.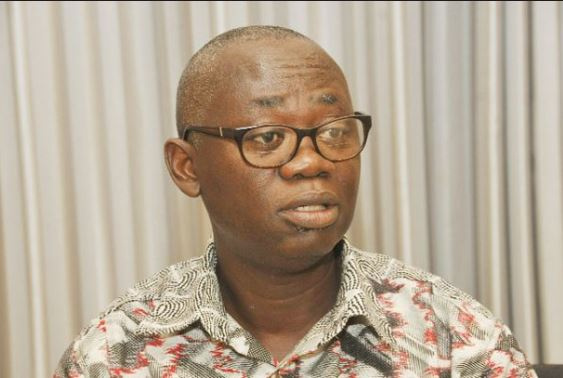 GES Directive To Achimota Senior High
The Director-General of the Ghana Education Service, Professor Kwasi Opoku-Amankwa after a social media outrage on Friday regarding the denial of admission for the students, directed the headmistress of Achimota Senior High to admit the first-year students with dreadlocks.
"We have asked her [headmistress] to admit the students. The student is a Rastafarian and if there is evidence to show that he is Rastafarian, all that he needs to do is to tie the hair neatly."

Professor Opoku-Amankwa
Parent To Take Legal Action Against School
After the issue in the school, the father of one of the affected students, Ras Aswad Nkrabea, who is a member of the Rastafarian Council of Ghana, took to social media to express his frustration over the development.
He posited that the school's Assistant Headmaster informed him that the school rules do not allow students with dreadlocks to be admitted. The Assistant Headmaster then dared him to take whatever action he deemed fit against Achimota School.
Mr Nkrabea reveals that he was compelled to use social media to report the ignominious action by the school's authority. He describes the situation as a gross human right violation and vowed to take legal action against the school.