Labor expert, Austin Gameh, has intimated that the new directive that public service workers without Ghana Card will not receive salary commencing December 1, 2021 can cause commotion.
The Accountant General's department explained that the move is to deliver secure and verified payroll services to government employees and pensioners whilst reducing the risk of undeserving payment or claims. However, Austin Gameh asserts that it is not enough reason to back this decision.
He said the public sector workers belong to unions and associations and they definitely are expected to protect their economic and wellbeing interest. He added that even the employer is enjoined to protect the interest and that being the case as the law, if government does not pay them, they will make noise.
"And also, traditionally, people have a certain attitude of sometimes sabotaging. And so, if you make me feel unacceptable or unwelcomed because of the identity card that I do not have, whereas I rendered for you or to you legitimate job or service, certainly there can be commotion".

Austin Gameh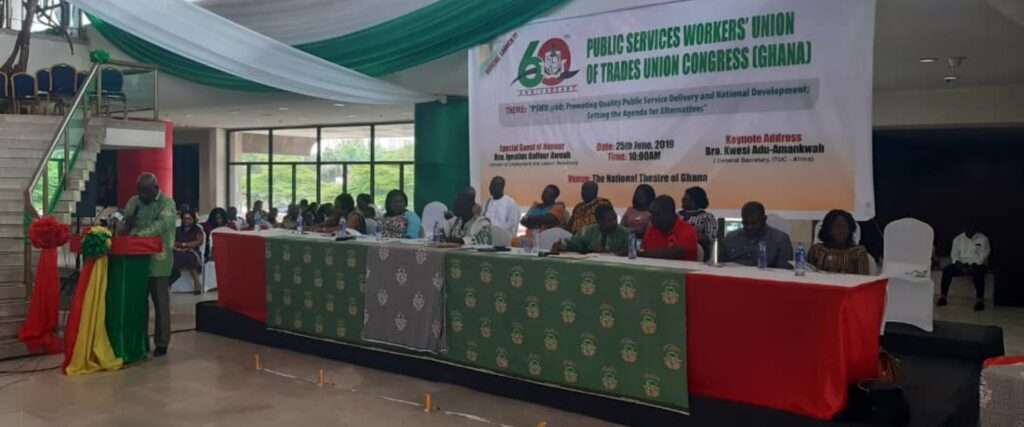 Mr. Gameh also stated that efforts must be made with regards to the issue in order not pressurize government particularly in the public sector.
"And I do not think where nothing is broken, we have to bring government into fixing it again".

Austin Gameh
Touching on a possible demonstration, Mr. Gameh averred that if the number of people are up, there is a high probability they will go on a demonstration to oppose this decision.
"Let's say from 10, 15, 20 going, and they aren't paid, their association and unions may register a protest and if they are not getting attention, there can be consequences which will result in a demonstration. It is easy to organize in this country".

Austin Gameh
No Ghana card, No salary
The Controller and Accountant General's Department earlier announced that government workers without Ghana Cards will not be paid from December 1, 2021.
According to the Controller and Accountant General's Department, the policy forms part of ongoing measures to harmonize its systems. The Department believes that for the synchronization of its financial remuneration process, the card will ensure a speedy administration of the payroll.
"By this notice, all existing and prospective Government workers are to ensure they are registered with the NIA and have obtained their Identity numbers".
According to the public notice, the Acting Controller and Accountant-General, Kwasi Bosompem explained that the move will also reduce the risk of undeserving payments or claims.
This comes shortly after the nation began a sim reregistration exercise using the Ghana card as the only identification medium for registration. The re-registration of SIM cards officially commenced on Friday, October 1, 2021 for a six months period and expected to end on March 31, 2021.
The exercise, which is in accordance with the Subscriber Identity Module (SIM) Registration Regulations, 2011, LI 2006 is to curb SIM Boxing and other criminal activities perpetrated by fraudsters using fake SIM cards and facilitate E-education, among others.