Ranking Member of Parliament's Roads and Transport Committee,Kwame Governs Agbodza, has volunteered to resign as a Member of Parliament if government is able provide data on its supposed construction of over 10,800km of roads in the country.
Mr Agbodza revealed that although government has constructed some new roads since its tenure in office, it is a far cry from what was churned out by President Akufo-Addo in his State of the Nation Address. He subsequently challenged government to come out and validate its claims on newly constructed roads in the country by providing data.
The Adaklu legislator explained that if anybody should have data on completed projects in the country, then it has to be the Roads Minister. However, he indicated that the Road Minister doesn't have that data to corroborate the figures the President gave out.
"Out of the 4,200km of roads COCOBOD has awarded at the tune of GHC15 billion, they haven't even paid a quarter of that. You will tell me that between last year and today, they've completed 6,000km? No. The President talked about new roads completed in his data, it's less than 100km. I will not be surprised if today they can prove that they've done 100km [and] 200km of new roads, but not 10,800km of new roads. This argument is settled. If the government has got any data on 10,800km of new roads [constructed], they should provide it; I will resign as an MP. If government can have data on 10,800km of new roads constructed, I'll resign as an MP. But if it also true that the government did not build 10,800km of roads, the President should resign".

Kwame Governs Agbodza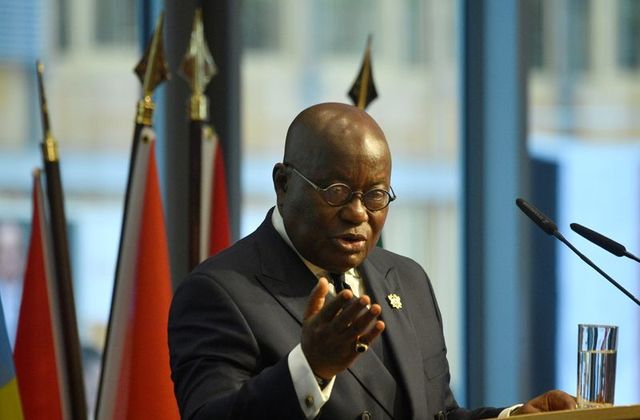 President Akufo-Addo's comments on road construction
Following this, Mr Agbodza intimated that the President's statement of "we have completed 10,800km" should be disregarded, describing it as a "slip". He, however, indicated that he is bound to believe the President, if he was referring to "reshaping" of roads in the country, although Mr Agbodza questioned whether it was indeed an "achievement" for government to tout.
"Let it remain [that] the Presidency, the Ministry of Roads and Highways, the majority side on the committee on Roads and Highways does not have data to back 10,800km. If they give you the data, show it to me. What we are talking about is the President saying emphatically, 'I have completed 10,800km of new roads'… Have we completed 10,800km? The answer is an emphatic no. So, this data is clear".

Kwame Governs Agbodza
Justifying his stance, Mr Agbodza expressed that the Minister of Roads and Highways, during a'Meet the Press' conference, promised some 11,111km of roads, which he indicated government intends to complete 6,000km by the end of its term. By this, Mr Agbodza posed "how come a proposal to complete 6,000km by the end of their term metamorphose into 10,800km of roads completed?"
Mr Agbodza's comments followed statements made by President Akufo-Addo at the State of the Nation address that 10,875 kilometres of new roads have been constructed in his five years in office. The President revealed that the milestone in the road sector marks its "greatest infrastructure" achievement.
During his address in Parliament, President Akufo-Addo highlighted that in the five years of his government so far, more roads have been built, improved and upgraded than at any other equivalent period under any government in the history of Ghana.
READ ALSO: Phytochemicals in Plants Deserve More Of Our Attention- Jed Fahey