Communications Director of the New Patriotic Party (NPP), Yaw Buaben Asamoah, has intimated that former President, John Mahama, is seeking attention with his recent utterances about the current government's administration.
Reacting to Mahama's comments on government manipulating the Judiciary, Buaben Asamoah described the former President as a desperate individual who is seeking a position without new policies or options to offer. He stated that as such, John Mahama keeps looking for issues where there is none. "He keeps seeking attention with all the issues that has been trashed out and dumped in Ghana."
According to the Communications Director, he finds John Mahama's comments as demeaning of a statesman who was leading the country. He explained that not only is John Mahama degenerating the image of the country abroad and the political party in charge but also attacking the basis of the very democracy, which is the Judiciary, of a country he still seeks to lead.
"The Judiciary is the repository of all democracies. All democracies depend on the Judiciary to be upheld and everything talks to the Judiciary. If you go to court and you say to the world that your intentions for going to court was not to litigate a matter but to use the court as an instrument to calm down your supporters and then to test an unstated question, at the end of the day, why do you then begin to toss the Judiciary left, right, centre. What is your basis when you didn't have a case in court?"

Buaben Asamoah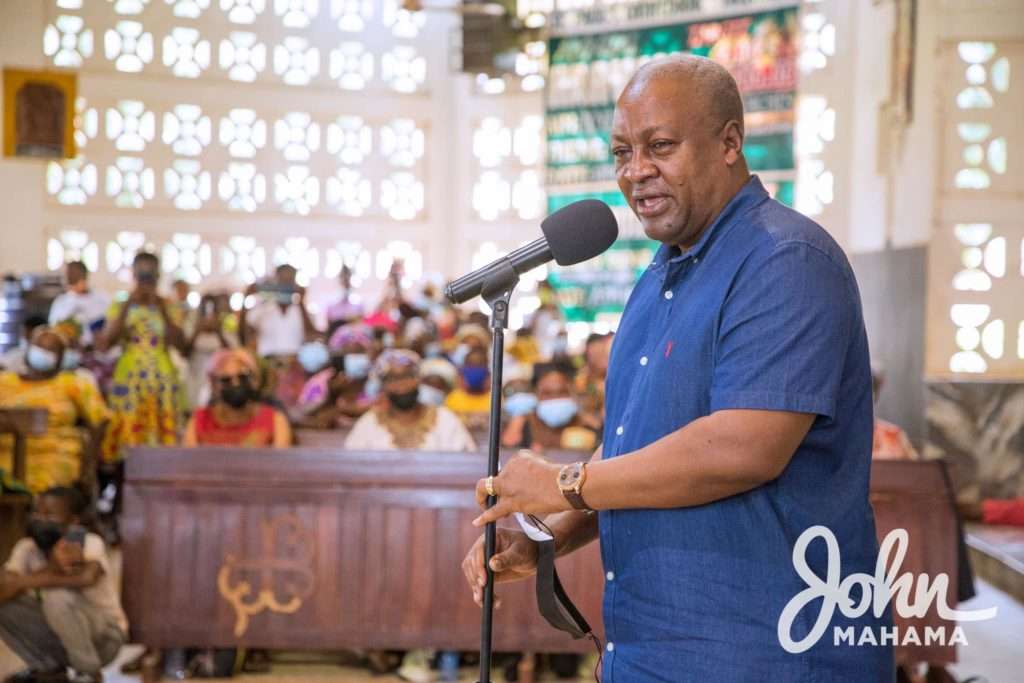 NPP will keep rebutting
Touching on how the NPP is dealing with John Mahama's constant allegations against government, he stated that all they can do is to keep rebutting. "My discomfort is that we have to keep coming back to these same old funny allegation which won't make any difference to our political well being. And he keeps going about doing it. It's frustrating."
Mr. Asamoah averred that the party will have to keep rebutting because it is important. He indicated that if that is not done, people will think it is the truth when it's not. Buaben Asamoah posited that the NPP has always been for the rule of law and they have never manipulated the Judiciary for something.
"Our Judicial system is argumentative so, when a decision is delivered, all parties have a right to criticize and comment. But you don't make generalized statements without arguing closely with the decision that has come up."

Buaben Asamoah
Buaben Asamoah further questioned what the former President needed reforms in the judiciary system for. He noted that if Mahama is calling for reforms, he must have them at his fingertips and must be able to engage the world so that the world can also input and determine what he is bringing forward. "We are growing governance all the time. What kind of reforms is he looking for?"
Commenting on what the former President wants to achieve with such utterances, Buaben Asamoah was of the view that Mr. Mahama wants to be "President without an agenda, a program and a well thought through process that defines him better than before. He wants to be a President that he doesn't have a plan for, so he tells lies and half truths to establish a platform."
"But those things don't go far because people are looking for solutions. People are looking for genuine solutions which has to do with revamping the international financial order, expanding the government revenue base within countries, transitioning to a new economy and building international trade relations."

Buaben Asamoah
Earlier, Former President, John Dramani Mahama alleged at an international function that the country's Judicial system is being manipulated by political powers. Due to that, he advocated that the Judiciary undergoes urgent reforms.
Read Also: Ukraine Prepared to Discuss Neutrality in Peace Talks- Zelenskyy