Former Attorney General, Joseph Kpemka, has admonished the new Patriotic Party (NPP), to properly organize the party in ensuring its readiness for the upcoming general election.
According to Mr. Kpemka, NPP breaking the 8-year cycle is absolutely possible, depending on the way it rearranges and positions itself so that in the end they can set that record. He stated that the mantra of 'Break the 8' is a must for the NPP.
Mr. Kpemka stated that in the end, the party will be judged not based on anything, but performance. "All I'm saying is that it is not for the NPP to be complacent, it's for the party to put its acts together, unite, work hard and that mantra 'break the 8' is possible."
The former Attorney General averred that the former President, John Mahama cannot win the election because he has been "packaged and given" to Ghanaians and rejected overwhelmingly on two occasions. "So, when the NPP picks its candidate and puts its house in order and again exploits clearly the weaknesses that he [John Mahama] has, even his governance style which the people haven't forgotten, it'll be very difficult for them to come to power as said by the EIU."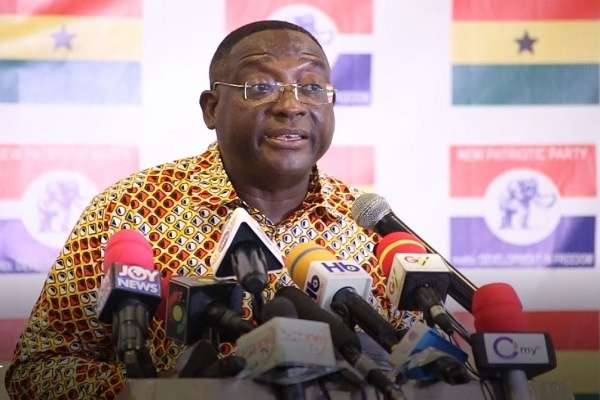 NDC cannot win elections
Contributing to the discussion, the Communications Director of the New Patriotic Party (NPP), Yaw Buaben Asamoah stated that he is not convinced that the National Democratic Congress (NDC) can win the 2024 general elections.
Mr. Buaben Asamoah indicated that, a comparative analysis of employment between the two major political parties: NDC and NPP shows that the latter has a better record as compared to its opponents. "I have been very slowly reflective and carefully looking since the release of the [EIU report] at these questions; whether in truth is an issue-based process or approach that determines a change of government or personality?"
"So, beyond the eight [of every government], the assumption is that if you can vary the leadership on either side because it's implied then, you could 'break the 8'. So, it is not merely the eight years cycle anymore. So, beyond that, is it these factors as well? And this is what I have been looking at very carefully."

Yaw Buaben Asamoah
Mr. Asamoah cited an example that, President Kufour had a record on employment; creating NYEP and trying to generate employment from the government resources among others. However, he stated that John Mahama during his tenure went to the IMF and restricted employment so that the people could not be picked up in the public sector anymore.
"So, compared to the current situation where you have NABCO, teachers being employed because of free SHS, nurses being employed through the backlog, when I look at employment, I wonder if indeed, somebody will feel that for the sake of employment creation, they will rather go back to John Mahama or the NDC. Really, is it the case that the NDC has a better record that Ghanaian voters will feel safer with an NDC administration on employment record? I doubt it."

Yawaben
Read Also: FAO Renews Its Appeal to Support Vulnerable Rural Households And Boost Food Production