The National Democratic Congress (NDC) has been advised to let the Minority leader in Parliament, Haruna Iddrisu stand for the NDC in 2024.
Speaking in an interview, Communications Director of the New Patriotic Party (NPP) in the UK, Nana Ansah Obofuor, advised the party to replace Mahama with Haruna Iddrisu going into the 2024 election.
"Haruna Iddrisu will do far better than Mahama. I learnt Mahama is even afraid of him[Haruna Iddrisu] joining the race. It will be better if the NDC replaces Mahama with him."

Ansah Obofuor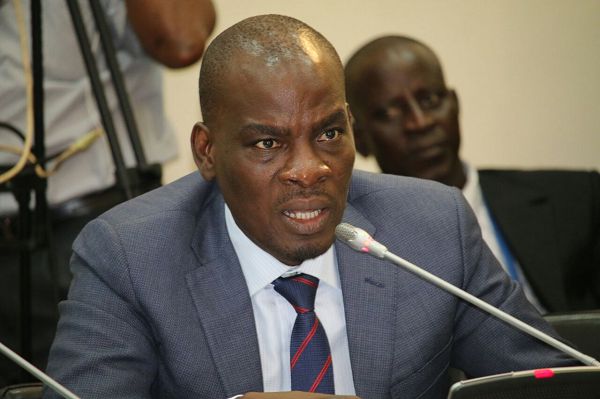 His comments come after the Economist Intelligence Unit (EIU) projected victory for the opposition NDC in the 2024 elections. Even though the polls are years away.
The EIU stated that,
"The next parliamentary and presidential elections are due in 2024. Under the constitutionally mandated term limits, Mr Akufo-Addo cannot run for a third term. Mr Mahama is reportedly considering whether to run again. But we expect the NDC to seek to revitalise its prospects with a fresh candidate."

EIU Report
"After two terms of NPP government, we expect the NDC to win the 2024 presidential election. And to gain a small majority in Parliament."

EIU Report
However, Mr Ansah reveals that the Akufo-Addo's administration intends to break the cycle where political power changes every eight years since the 4th republic constitution came to being.
Government To Ensure Economic Growth
Also, Mr Ansah notes that government is putting measures in place to ensure economic growth. This, he says, will impress the Ghanaian people in the next electoral cycle.
This comes as a result of the EIU report raising concerns over the economic performance of the government.
On the country's debt situation, the EIU noted that, the "Economic structure risk remains CCC-rated. The current-account deficit, which is estimated to have averaged 2.8% of GDP over the past 48 months, is a drag on the score."
The report estimates the country is currently in default; following a rise in principal arrears it owes external official creditors in 2018. It also noted arrears will remain substantial, raising the perceived risk of a prolonged default among investors.
Regarding the structure of the national accounts, the report nonetheless acknowledged the services sector as the largest sector of the economy. This, it says, accounts for about 45% of GDP.7
Ben Ephson On 2024 Election
However, Pollster Ben Ephson strongly believes no-one can challenge former President John Dramani Mahama for the 2024 flagbearership slot of the opposition National Democratic Congress (NDC).

According to him, the former President has still proven to have a track record to lead the party for a possible victory in 2024.

Speaking in an interview, he explained that garnering over 6 million votes in the 2020 general elections is not an easy task.
"So for John Dramani Mahama to be able to do that indicates that he is still a popular figure in the country's political landscape. Even within his party; I don't think there is anything new to say that will malign or put the former President into disrepute. Because those things have been said already by those who even contested with him during the 2019 flagbearership race of the National Democratic Congress."

Ben Ephson