Member of Parliament for Assin Central, Kennedy Ohene Agyapong, has lamented the spate of corruption between the two major political parties; National Democratic Congress (NDC) and the New Patriotic Party (NPP), stressing that he was contesting to become president to be the true change agent.
He claimed the two parties were rotten to the core even though outwardly, they put on smiling faces for gain the trusts of the electorates. To him, they are seen to be wolves in sheep clothing. The New Patriotic Party (NPP) flagbearer hopeful weighed in on the recently published Auditor-General's report that pointed to fraud and impropriety in spending of COVID-19 funds.
"The performance of NPP during the COVID, I am not holding brief, we have made some mistakes that we all have to accept and I will be the first person to accept," he said on Metro TV's Good Evening Ghana.
"But if you compare the two governments, Akufo-Addo and Mahama, Mahama is not an alternative to Ghana because the man has been fortunate to succeed Atta Mills for two years," he stated stressing that he has no justification to seek a final term in office.
When pushed by host Paul Adom-Otchere about Mahama's claim that the NPP was corrupt, Agyapong responded: "The NPP is corrupt, NDC is corrupt, that is why you have Kennedy Agyapong coming in." He pointed out that he; Kennedy Agyapong was the best candidate in as much as he was not neither corrupt nor greedy in ways of life. So, he was the best option for the position at hand.
When he was reminded that he was an NPP man, he replied: "I am a disciplined NPP (member)."
Ghana Stalls On 2022 CPI
Corruption has infested the country with its darkness and from the upper echelon to the foot soldiers, everyone suffers from that disease that is difficult to get rid of. It has become like a leech sucking all the goodness from within.
The 2022 Corruption Perception Index released earlier this week saw Ghana scoring 43 points. This makes it the third time the country has scored these points. The index, which looked at perceptions about corruption in 180 countries of the world, also showed that "most countries are failing to stop corruption."
According to details, the organizers of this index, the rankings are done looking at the levels of public sector corruption, scoring on a scale of 0 (highly corrupt) to 100 (very clean).
The country listed as the cleanest when it comes to corruption is Denmark, with a score of 90. Seychelles is ranked the least corrupt African country (70 points) with Botswana and Cabo Verde occupying a joint-second position, Rwanda (51 points) completes the top three slots. Mauritius (50 points), Namibia (49 points) and Benin, Ghana, Senegal and South Africa (43 points) follow in that order.
I Strongly Support Alan Kyerematen For NPP Flag-bearer
Charles Owusu, a former Head of the Monitoring Unit at the Forestry Commission, has declared his unflinching support for Alan Kyerematen to win the flagbearer position of the governing New Patriotic Party. "Politics is about interest, I support Mr. Alan Kyerematen," he stated categorically.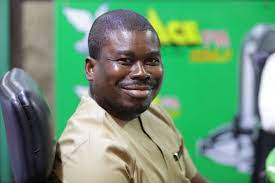 With the New Patriotic Party (NPP) yet to set a date for their presidential and parliamentary primaries to elect their flagbearer and parliamentary representatives ahead of the 2024 general elections, supporters of Vice President Dr. Mahamudu Bawumia and former Trade Minister Alan Kwadwo Kyerematen have already begun rigorous campaigns for their favorite candidates.
Mr. Alan Kyerematen resigned and commenced his campaign tours around the country. He recently visited the Manhyia Palace to meet Otumfuo Osei Tutu II and officially inform the Asantehene of his desire to contest the NPP flagbearer race.
Dr. Bawumia's camp has also begun their campaigns through various forms and platforms although the Vice President hasn't yet declared to either contest the race or not.
Charles Owusu explained why he supports Alan Kyerematen saying "I believe when the NPP goes to an early congress and choose Alan Kwadwo Kyerematen, Ghanaians will have hope in him. Ghanaians respect him a lot"
READ ALSO: Vote For A Candidate Ghanaians Will Prefer – Alan Kyerematen To Delegates