A spokesperson for Occupy Ghana, Kweku Segbefia, has intimated that his organization is calling for the trial of persons involved in the alleged assault of journalist Caleb Kuda.
Speaking in an interview, he stated that the National Security actions were not the best and that if it is tolerated with no action taken against it, it will take the country's democracy backwards.
"We are calling for the trial of everyone that's involved;and the names of the accomplices are many. We want them to be tried and also be stripped off their responsibilities and fired so that, they will not receive any benefits whatsoever.
"And the reason we say so is because, we consider their actions to be bestial in nature. How do you handcuff an unarmed journalist and subject him to beatings including kicks to his groin? This is even a person known by this service because he is a journalist. Imagine what they do to someone who isn't popular or someone that does not have a voice."

Kweku Segbefia
Earlier today, the pressure group called for government to set up an independent body of inquiry into;the alleged assault by the National security operatives.
This comes on the back of the security service picking up;Caleb Kudah for filming at the premises of the National Security Ministry. An action which stakeholders have called for journalists to be educated on. The journalist later alleged that he was assaulted after being picked up for questioning.
We have no faith in National Security
Occupy Ghana in a statement said they are asking for the independent inquiry because,;they have no faith that the National Security Ministry can provide a satisfactory investigation into the damning allegations.
"Therefore, we would like to advise Government to set up an independent body of inquiry into the matter.
"The allegations of brutalities against journalists are not new,;but we are disturbed that the assaults on members of the media keep getting bolder and bolder,;and the impunity is assuming hellish proportions. This must stop immediately."

Occupy Ghana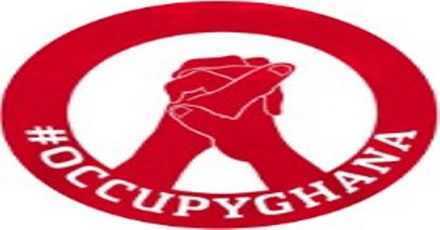 The pressure group said once the independent investigations confirm the terrible maltreatment of Mr Kudah,;government must understand the depths of their disgust with its press freedom credentials,;if any of the perpetrators of these heinous allegations are not made to face the full rigors of the law.
"We remind government that it is unpardonable treachery to the citizens when people who are hired with citizens' monies,;trained with citizens' monies, paid with citizens' monies, clothed with citizens' monies,;fed with citizens' monies, and (painfully) equipped;and armed with citizens' monies, would turn round and use those arms to oppress the citizens.
"And the worst insult to the citizens would be if the perpetrators are successfully sued in court; then citizens' monies would be used to pay the damages awarded. We clearly have learned nothing from the Ayawaso West Woguon incidents;and we strongly demand that government takes immediate and firm steps to end this despicable anti-democratic backslide."

Occupy Ghana
They further stated that they fully support members of the media in the discharge of their lawful duties. Also