The Member of Parliament for North Tongu, Samuel Okudzeto Ablakwa, has called on the Ministry of Education to intervene in the decision by the Kwame Nkrumah University of Science and Technology (KNUST) to defer 6,000 of its students over the non-payment of fees.
Reacting to the decision by the management of the school, Okudzeto Ablakwa appealed to the Ministry to urgently save the future of these students. He also asserted that perhaps, it is time for Parliament to revisit its earlier motion calling for a special subsidy on fees, particularly for needy tertiary students.
According to the North Tongu MP, the decision by KNUST authorities to defer the courses of some 6,000 students for non-payment of fees is most harsh. The Member of Parliament further described the decision by the school as inconsiderate, considering the current economic crisis being faced by citizens in the country.
Okudzeto Ablakwa stated that it should not be difficult for government to instruct student support schemes such as the Scholarship Secretariat, Students' Loan Trust, GNPC Scholarship Foundation, COCOBOD Scholarship and GETFund to extend immediate relief to the 6,000 students involved.
"Let us stand in solidarity with these students and help all of them remain in school to achieve their dreams. By way of my modest personal contribution to a solution, even though I have already attended to those on my scholarship scheme, any North Tongu constituent who wasn't on my support programme and is affected should promptly contact the North Tongu MP's office for assistance. Education is a Right."

Okudzeto Ablakwa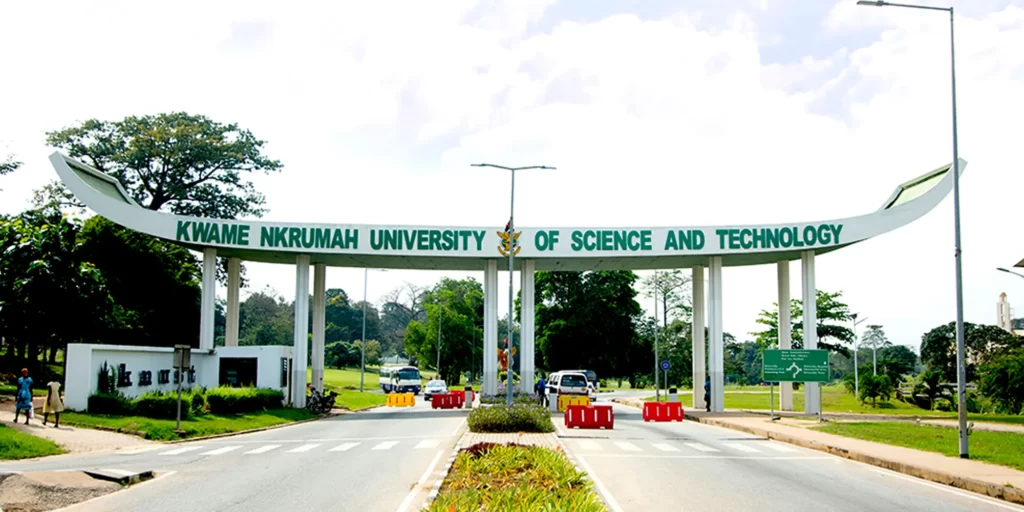 Students leave debts unpaid
In a related development, the Public Relations Officer at the Kwame Nkrumah University of Science and Technology (KNUST), Dr Norris Bekoe, explained that the university has over the years been hit by the situation where students leave school after graduating and never return to pay the fees they owe.
The PRO of Kwame Nkrumah University of Science and Technology (KNUST) justifying the decision to defer 6,000 students for delayed payment of their fees attributed this to the refusal of the management to apply the fee policy.
"Over the years, we have had challenges of students completing University and then going away with our fees partly because we had not applied the fee policy. So, this time around the academic board has decided to apply the fee policy."

Dr Norris Bekoe
The management of the KNUST has announced that 6,000 students have been deferred for the academic year. The over six thousand students have been asked to go home and return the next academic year due to delays in payment of their fees.
This decision somehow did not sit well with the students, who have described the action as harsh. Some stakeholders have also expressed concern urging that a solution must be proposed to resolve the current issue to prevent keeping the students out of school.
Read Also: Netflix Makes Subscriber Loses for First Time Over a Decade