A Security Risk and Change Management Consultant, Dr. Victor Abbey, has intimated that the recent announcement of the plans to reopen land borders insinuate that security agencies are poised to deal with threats along the borders.
Speaking about the importance of the reopening of the border, considering the recent security threats, he averred that there was nothing wrong with the move. Moreover, he acknowledged it is a step in the right direction. He mentioned that prior to COVID-19, the borders were always opened with businesses taking place coupled with security challenges and this move, will make no difference.
"Of course, now times have changed where we have threats of terrorism and all those things. We have also seen over the years, the beefing up of security along the borders and so definitely, opening it means that the security agencies are quite prepared and ready to deal with any of such threats to the country."

Dr. Victor Abbey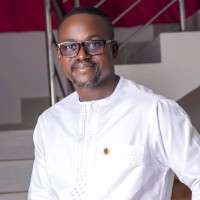 The Security Risk Consultant stated that opening the borders for business also means that residents along the borders must support the efforts of security agencies by being vigilant and reporting unusual activities along those areas. He noted that the reopening of the borders will be to the benefit of all by way of business activities taking place again.
"In our country, we are not known for providing information to the security services. This is the time we need to consider our support for the security service by volunteering information to them."

Dr. Victor Abbey
Security along borders critical for survival
Touching on hosting of foreigners and the creation of illegal routes by some residents of these border towns, Dr. Abbey averred that, in as much as these residents want to conduct business, they need to recognize the fact that the security situation along the borders are critical for their survival. He explained that when an incident occurs in these towns, it might not only have an impact on them, but on other people as well.
"Do we stop to think about the implications of such activities for our business? Because now terrorism is around us and some incidents have taken place in Cote D'Ivoire, Burkina Faso and this is very close. It's very important for the Ghanaian to understand that, in surviving, you must also think of security."

Dr. Victor Abbey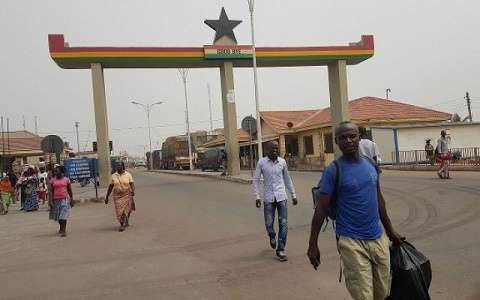 Dr. Abbey cautioned the border town residents that their actions could contribute immensely to insecurity around the borders. "As for the unapproved routes, it's not a new thing but in as much those routes exist, the security forces can only work if we support them."
According to Dr. Abbey, certain factors and measures must be put in place to ensure that when these borders are opened, the nation would be able to cater for all aspects of the things that impacts on its security. He called for systems to also be put in place to ensure that COVID-19 protocols are not breached.
"If we institute a testing regime at the borders, for me, it will be able to cater for some of these concerns about the coronavirus. We need to also sensitize people around the borders. Continuously, that can be done to let the citizenry know that this is for your benefit but for the greater good of the country, we need to all play our roles."

Dr. Victor Abbey
Read Also: GSE Composite Index Loses More than 3% in the First 2 Months- BoG