The Minister for Information, Kojo Oppong Nkrumah, has stated that President Akufo-Addo, has given instructions to further cut expenditure to top up the already announced 20 percent cut.
According to the Information Minister, the cuts as requested by the President will take place across board. He averred that he cannot confirm the specific percentage cut, however, he can only affirm the President's instructions to that effect.
According to Oppong Nkrumah, the cuts are supposed to ensure that the budget deficit target of 7.4 percent will reduce to 6 percent this year and 5 percent next year. This, he stated, is what will restore the nation to its fiscal consolidation as envisaged and also ensure it's maintained.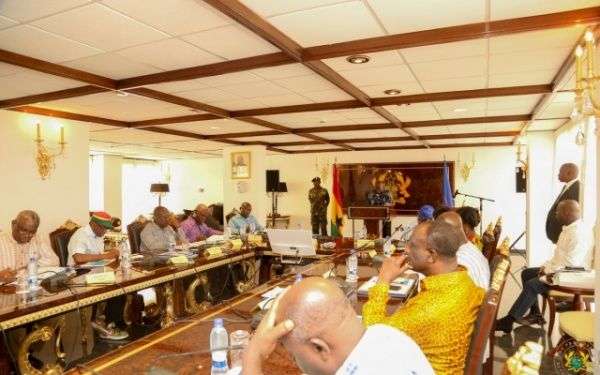 The Information Minister disclosed that, the Finance Ministry will meet with ministers, heads of agencies and the managers of various programmes to determine the scope of the scale and debt cut which will be announced moving forward. Kojo Oppong Nkrumah disclosed that another cabinet meeting will be held to begin a stakeholder interaction to see how the President's instruction will be dealt with. "You know when it comes to the issue of economy, you have to engage stakeholders before you go and make an announcement."
Cuts to start from Office of the President
According to Oppong Nkrumah, the cut will start from the office of the President down to the ministries and then to the flagship programmes. He mentioned that the various stakeholders will look at the flagship programmes of government and deliberate on which one it will prioritize. "The President has disclosed that he does not want to compromise on the fiscal consolidation programmes."
Kojo Oppong Nkrumah's comments followed information that there are discussions ongoing to reduce the salary of government appointees by 20 percent.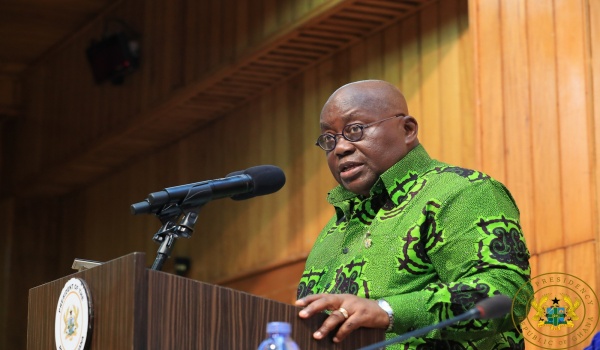 Earlier, the Ministry of Information in a statement signed by Kojo Oppong Nkrumah disclosed that government is expected to announce key measures and reliefs to recover the country's economy later this week. According to the Ministry, the move came about after a crunch three-day cabinet retreat chaired by President Akufo-Addo.
"President Nana Addo Dankwa approved a number of far-reaching measures aimed at mitigating the depreciation of the cedi, ensuring expenditure discipline and providing relief in the face of global fuel price hikes and inflation as well as ensuring that priority programmes meant to grow the economy are protected."

Information Ministry
The statement posited that in addition to the scheduled appraisal of the performance of government programmes, cabinet also extensively discussed the impact of the global economic difficulties on Ghana and its citizens. The Information Ministry mentioned that government looks forward to the support of all Ghanaians in implementing the agreed measures.
The Ministry of Information in the statement averred that the Finance Minister, Ken Ofori-Atta will provide the details of measures later in the week. The Ministry mentioned that this will come after consultations with key social and economic stakeholders.
Read Also: Rethinking Synthetic Fertilizers: The Duel for Substitutes Is On