Director of the West African Center for Cell Biology of Infectious Pathogens (WACCBIP), Professor Gordon Akanzuwine Awandare, has asked persons questioning the science behind the COVID-19 vaccines to desist from their action.
Speaking on the nation's vaccination and the fight against the COVID-19 pandemic, he intimated that this action is deteriorating the vaccine hesitancy situation in the country, hence, must stop.
Professor Awandare stated that credible data across the world show that the vaccines save lives, reduce disease severity, reduces hospitalization and also reduce even the percentage of the symptomatic infections and in some cases also reduce deaths.
"Let us make the legal case. But to then move ahead and start to question the science around the vaccines and ask questions about whether the vaccines actually works and whether it is even necessary, I think that is very dangerous because I thought we had moved passed this".

Professor Gordon Akanzuwine Awandare
He stated that there is clearly a positive impact from these vaccines and so If anyone is going to make an argument about the legalities of it "lets keep it but let's not try to worsen our already bad vaccine hesitancy by raising questions about the vaccines".
Following the mandatory vaccination in Ghana, some persons have questioned the government's decision to force people to accept the vaccine especially when they believe that there was no law backing the government's directive.
Get E.I to back mandatory vaccination
Speaking on this as part of the discussion, private legal practitioner, Martin Kpebu, asked the government to get an Executive Instrument (E.I) to back the decision to mandatorily vaccinate citizens.
Mr Kpebu expressed shock that the government commenced enforcement of the mandatory vaccination when there was no E.I to support the directive.
"I am surprised that government is not putting in place the EI. It doesn't take much to put out such an EI".

Martin Kpebu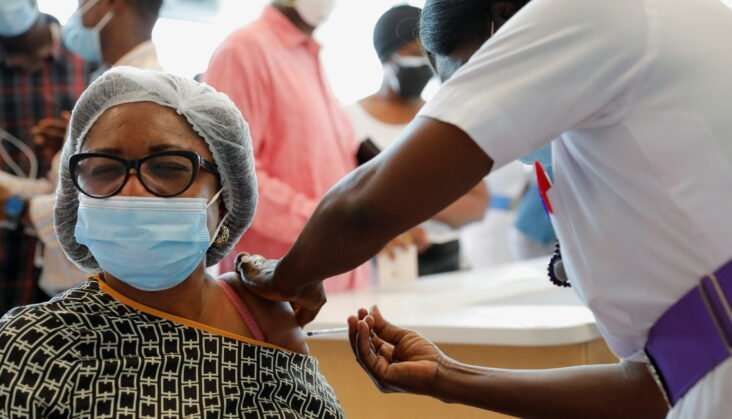 As part of measures to control the spread of the coronavirus in the country, the government through the Ghana Health Service (GHS) has introduced a number of measures at the Kotoka International Airport.
Among the measures, it stated that airlines which board passengers without proof of payment for the COVID -19 test and would/ could not pay for the test in Ghana will be fined US$3500 per passenger. Non-Ghanaian passengers may be refused entry and be returned to the point of embarkation at cost to the Airline.
The GHS noted that all persons, 18 years and above arriving in Ghana will be required to provide evidence of full vaccination for Covid-19 vaccines and all unvaccinated Ghanaians.
The GHS's new guidelines to deal with the coronavirus pandemic in Ghana ahead of the Christmas season also disclosed that there are measures to vaccinate as many as possible before the Christmas on December 25.