The General Manager of the Expanded Programme on Immunization (EPI) at the Ghana Health Service (GHS), Dr. Kwame Amponsah-Achiano, has intimated that Ghana cannot lose its guard in easing COVID-19 restrictions now as Easter celebrations approach.
Dr. Amponsah-Achiano averred that he does not believe the time is right for restrictions to be eased in Ghana as has been done in other nations.
According to the EPI General Manager, although there is a decline in active cases of the coronavirus, the general public must continue to observe all the protocols as the Easter festivities approach to prevent another surge in the virus.
Dr. Amponsah Achiano stated that if restrictions are to be eased, it will depend on the attitude of Ghanaians with regards to observing the laid down COVID protocols alongside taking the vaccine.
"Those in Europe are not easing restrictions because there is a general decline in cases but because a lot of people are vaccinated. So, we cannot lose our guards now by easing restrictions. We still want to thread cautiously at least from the technical point of view."

Dr. Amponsah Achiano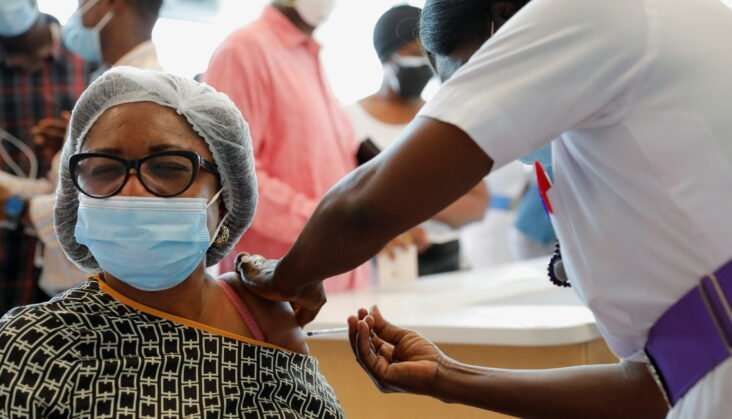 In spite of the low infection figures, Dr. Amponsah-Achiano expressed concern about the total percentage of the populace who are unvaccinated.
"When we look at the total population, only about 30% have had at least one jab but if you look at our target in terms of the people we want to vaccinate, that is the 20 million, then at least as a bench mark, 45% have been vaccinated. Now we have added 15yrs, 16yrs and pregnant women, so, we need 72% of the population to be vaccinated. We have been here before. The Easter festivity is approaching. ''

Dr. Amponsah Achiano
Million doses of vaccine in cold room
According to Dr. Amponsah-Achiano, about seven million doses of vaccines are currently in the cold room awaiting distribution to the various centers for the people to be vaccinated.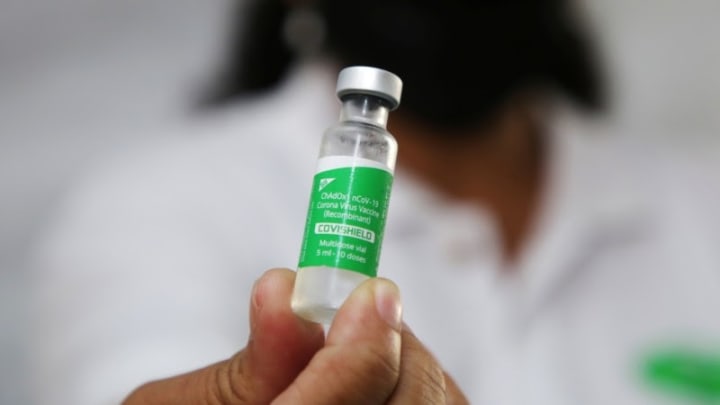 "The vaccines have been made available in all the regions. There is AstraZeneca, Pfizer and Johnson and Johnson"

Dr. Amponsah-Achiano
According to the General Manager of EPI, the vaccine hesitancy, however, remains high due to the low uptake of COVID vaccination in Ghana. An issue, Dr. Amponsah-Achiano stated, the Health Service has been trying to deal with through increased public education.
GHS COVID-19 Case Update
According to data from the Ghana Health Service, over 12,637,542 doses of vaccines have been administered. Out of this number 8, 793, 591 persons have had one dose, representing 44% of the initial target of 20million while, 4,867,214 persons are fully vaccinated representing 24.3% of the target.
The country's active case count now stands at 667 with 85 new cases. 1,442 deaths have been recorded and 157,782 persons have been recovered and discharged. The country's total confirmed cases stand at 159,891. Only 127, 214 persons have received booster jabs so far since its introduction.
Read Also: Accelerate Plans To Trade In Chinese Yuan Instead Of The US Dollar – GUTA To Gov't