Minister for Public Enterprises, Joseph Cudjoe, has revealed that state-owned enterprises have not been managed well in the country.
Mr Cudjoe stated that the mismanagement of state-owned enterprises dates back to the days of independence and has been a challenge governments have been working on to resolve.  
"We've not managed well our State-owned enterprises over the period that we've been independent from 65 years ago… If you look at divestiture, companies that have been divested… if you look at the list and you get to know that the list is in thousands, then you realize the extent to which we haven't managed well our state-owned enterprises. So, today, the President carries a different vision to deal with this issue".

Joseph Cudjoe
The Public Enterprises Minister indicated that President Akufo-Addo is implementing a number of initiatives targeted at addressing challenges inherent in SOEs. He noted that, as part of government's efforts to address the problem in these state-owned enterprises, President Akufo-Addo is implementing two distinct initiatives which include a "private sector fully owned enterprises", under the 1D1F program. Additionally, Mr Cudjoe highlighted that government is considering participating in some critical sectors of the economy.
To compliment what the private sector is already doing, Mr Cudjoe iterated that this initiative is to help deal with the "mismanagement of state-owned enterprises" which has characterised the country's history. This, he noted, can be achieved via "institutional restructuring" to provide the necessary framework to solve the problem.
"You know, problems get better solved when the environment and the structures have been put in place. So, we have today, a minister responsible for public enterprises to focus attention on dealing with this historical problem".

Joseph Cudjoe
Mr Cudjoe opined that the President's vision also extends to complete the "institutional alignment" of the State Interests and Governance Authority (SIGA) Act 990 which was established in August 2019, to be the "shareholder" of state-owned enterprises. He explained that the Act ensures that a ministerial oversight which is extended to parliamentary oversight comes directly under parliamentary committee on Employment, Social Welfare and State Enterprises.
"That complete oversight which runs from parliament through institutional representation, the shareholder (SIGA), Boards of Directors and then management team to staff, that aligned oversight, now mimics what happens in the private sector which enables the private sector perform".

Joseph Cudjoe
Commenting on whether that "alignment" has impacted on the efficiency and effectiveness of SOEs, Mr Cudjoe emphasized that it will take some time to see real progress due to the fact that government is "solving a 65 year old problem" and the SIGA Act was effected only in 2019. That notwithstanding, he expressed optimism that it will start yielding results.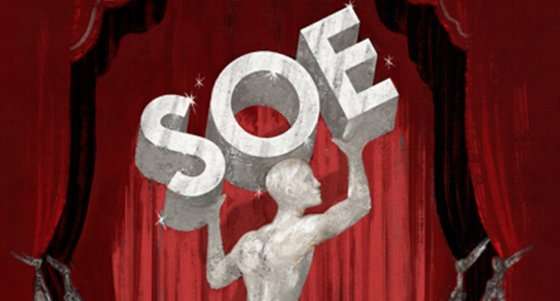 State Ownership Report is a novelty
Since the government came to power, the Public Enterprises Minister noted that it has consistently, for every year, published the state ownership report. Describing the state ownership report as a "novelty", he explained that issues raised in the report is considered as "an investment portfolio".
Mr Cudjoe revealed that prior to the report, issues bordering on institutions such as TOR and BOST only become news and died off. As a consequent, he indicated that nobody interrogates board, management and governance issues when confronted with them, especially when the country had the "state enterprises commissions and divestiture and implementation committee" to deal with such problems.
"So, state enterprises will be doing what it's been doing; administering the performance contract and when it collapses, they pass on to divestiture and implementation committee to divest. It even creates a wrong impression; it means you're managing to divest when it collapses. The novelty, is the alignment that has been brought to bear in dealing with the problem to provide the solution".

Joseph Cudjoe
Doubling as the Member of Parliament for Effia constituency, Mr Cudjoe urged Ghanaians to support the report's "novelty" as he is encouraged by the attention the media is focusing on the subject. He further expressed that issues of such importance will also be in parliament to engage in open discussions.
"There are experts out there who you hear them contribute to the way forward and you pick snippets of ideas and get the system functional, else, we will not provide solutions to the problems we have when it comes to the state-owned enterprises. So, we should stay on course".

Joseph Cudjoe
READ ALSO: FAO Regional Conference for Africa closes in Malabo, Equatorial Guinea