Words can provoke wars or cultivate peace and a single statement can wield power to influence decisions.
A statement or stance voiced more than once, depicts greater implications and requires caution to handle.
Remarks from different leaders have changed the texture on the ongoing war between the Hamas and Israel.
Voices of support for Israel, interspersed with condemnation of either party's actions, calls for aid, and more especially, Iran's sentiments have formed a heavy cloud of tension hovering around the region.
This forebodes a flood can sweep through other nations.
Failure of the international community to halt the ongoing war and Iran's "words of caution" will lead to a recurrence of the 1948 war and its painful aftermath.
The heat beneath the simmering conflict must not be lowered but rather removed to prevent the conflict from reaching a boiling point or worse, a burnt stage where nothing can be salvaged.
Spanning a period of 9 months, 3 weeks and 2 days, the 1948 Israeli-Arab war resulted in Israeli victory but not without the occurrence of what the Palestinians call Nakba(Catastrophe), where Israel destroyed more than 500 Palestinian villages and towns.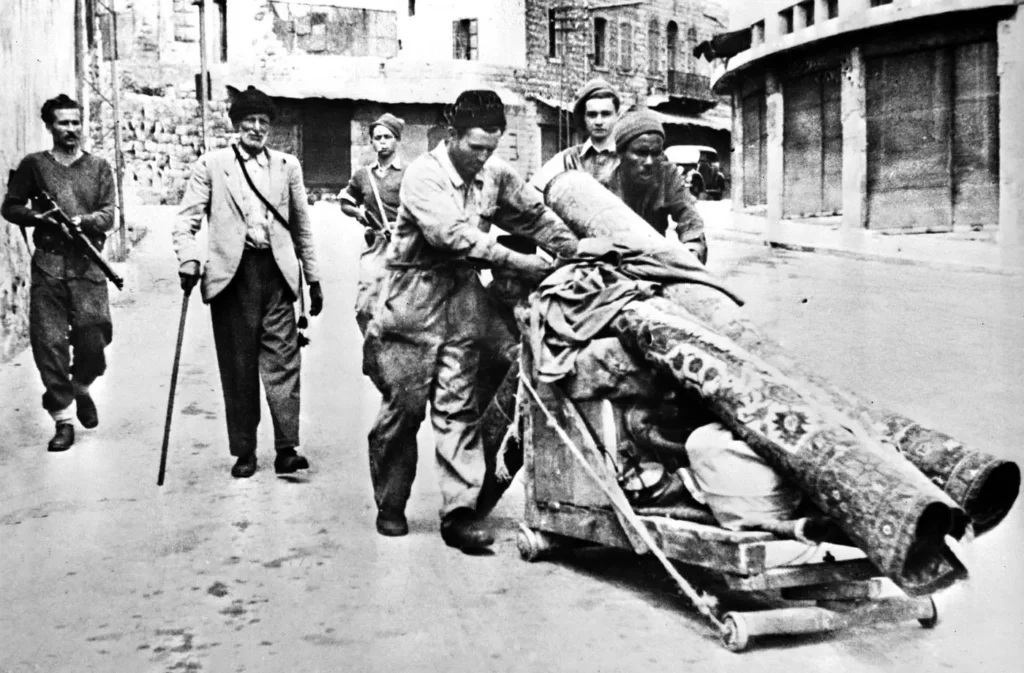 Thousands were killed, and more than 750,000 Palestinians were permanently displaced.
Echoes of another Nakba have already started to sound as Israel has ordered Palestinians to evacuate to southern Gaza. Sadly those evacuating have not been spared from bombardments.
On Monday, Residents in Gaza endured yet another night of Israeli air raids, including in southern areas of Khan Younis and Rafah where Israel told Palestinians in northern Gaza to go to for their safety.
Iran has made incessant calls for a halt in Israeli strikes on Gaza, threatening escalation if a ceasefire is not effected.
On more than two occasions, Iran's Foreign Minister, Hossein Amir-Abdollahian warned Israel of regional escalation.
"If the measures aimed at immediately stopping the Israeli attacks that are killing children in the Gaza Strip end in a deadlock, it is highly probable that many other fronts will be opened. This option is not ruled out and this is becoming increasingly more probable."

Hossein Amir-Abdollahian
Amir-Abdollahian affirmed this stance when he met Qatar's Emir, Sheikh Tamim bin Hamad Al Thani in Doha.
"If the attacks of the Zionist regime against civilians and the defenceless people of Gaza persist, no one can guarantee that the situation will be under control and the scope of the fighting won't expand," he said.
Late on Monday, Amir-Abdollahian also said, "the resistance leaders" will not allow Israel "to do whatever it wants in Gaza."
"If we don't defend Gaza today, tomorrow we have to defend against these bombs in the children's hospital of our own country," he added.
Calling for an immediate halt in bombardments, Iran's Supreme Leader, Ayatollah Ali Khamenei made the ultimate threat, declaring that no one can "confront Muslims and the resistance forces if the Zionist regime's crimes against Palestinians continue."
That is to say, no blame "Muslims and the resistance forces" if they join in the war.
Clashes between Israel and Hezbollah has already started and it is a well-known fact that Iran supports Hamas and Hezbollah.
Mind you, only Iran and its backed Hezbollah group seem interested in joining the war. Even Lebanon, the country were Hezbolah militants are based, said "We are not pro-war. We really want calm in the region."
Seeing as Jordan and Egypt, countries closer to Gaza have even refused to accept Palestinian refugees, they will in no way join in a battle against Israel.
Now, Israel has the utmost support of U.S. Top U.S officials; Antony Blinken and Lloyd Austin as well as U.S President, Joe Biden have visited Israel. All of them affirmed U.S support for Israel.
An Israeli official, Tzachi Hanegbi stated that Biden's visit to Israel is "making clear to our enemies that if they even imagine taking part in the offensive against the citizens of Israel, there will be American involvement here."
"Israel will not be alone … A U.S force is here and it is ready," he added.
U.S has deployed two carrier strike groups; USS Gerald R. Ford and USS Dwight D. Eisenhower, to the eastern Mediterranean Sea. Austin said that the deployment is meant to deter "any efforts toward widening this war."
In the advent of a war escalation, the outcome will still be just like in 1948 war; Israel's victory and great loss to Palestinians.
READ ALSO: Abbas Calls Al-Ahli Arab Hospital Attack A "Hideous War Massacre"