A class eight pupil of Sikura Primary School in Butula constituency, Busia county of Kenya, has choked to death on a piece of bread during a bread-eating competition.
A celebration to award 'fast eaters' turned tragic after the 16-year-old boy, who was among the contesters, choked to death on a toast of bread.
According to reports, when the buzzer sounded, Harrison Oduor Ouma did what any other person in an eating contest would do, he started shoveling food into his mouth as quickly as possible. In this case, the food was toasts of bread and soda. However, tragedy struck when the class eight pupil at Sikura Primary School choked on a piece of bread that allegedly got stuck in his throat and fell unconscious.
Per reports, efforts by teachers and his fellow pupils to administer first aid did not yield any result, therefore, they had to rush him to the hospital.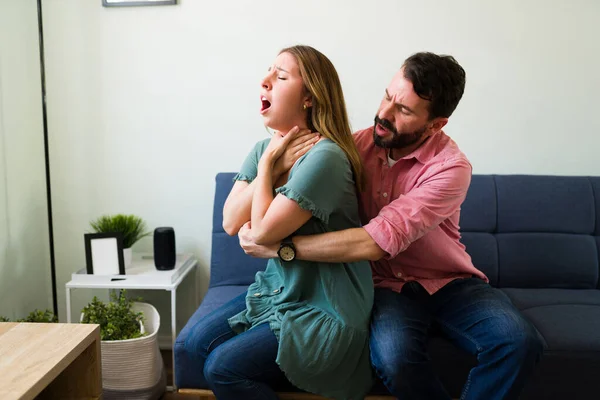 Butula sub-county police chief, Jacob Chelimo said: "He [Harrison] was choked by the piece of bread that stuck in his throat and fell unconscious and failed to respond to first aid assistance from teachers and fellow pupils. The school management rushed him to hospital but he was pronounced dead on arrival at Buluani dispensary, a few meters away from the school".
The pupils were participating in the eating competition on the day the school was to close for the December holidays. Mr. Chelimo noted that the incident was reported by the school headteacher, Mr. Peter Tetela.
Currently, the body of the deceased, according to the police, has been moved to Sega private mortuary to await postmortem.
A medical expert who spoke to local media explained that bread falls in the list of foods that can easily choke because flour turns into a thick glob of paste when they come into contact with saliva or other liquids.
Dr. Donald Musi of Yatta Plateau clinics said: "The paste turns into concrete obstructing the airway if not properly swallowed. This deprives the brain of proper oxygen supply leading to death".
He noted that a person experiencing severe choking will not be able to speak, cry, cough, or breathe. Without help, they will eventually become unconscious. According to the medic, it is critically important for educational institutions to understand that once a person's airway is obstructed by a glob of macerated toast, rescue becomes exponentially difficult.
"Certain foods are safer than others and a little forethought can save lives".

Dr Donald
Dr. Donald Musi in a bid to educate the public on the signs to take note of when someone is choking, disclosed that the universal sign for choking is hands clutched to the throat.
"If the person doesn't give the signal, look for these indications: Inability to talk, difficulty breathing or noisy breathing, inability to cough forcefully, skin, lips, and nails turning blue or dusky, loss of consciousness".

Dr. Donald
Dr. Donald further recommended ways in which one can save someone who is choking.
"If choking is occurring, a 'five-and-five' approach to delivering first aid. Give five back blows. First, deliver five back blows between the person's shoulder blades with the heel of your hand. Give five abdominal thrusts. Perform five abdominal thrusts which is also known as the Heimlich maneuver. Alternate between five blows and five thrusts until the blockage is dislodged".
Read also: Ghana's Expected RBL Financing Model to Drive Future Oil&Gas Investment Amid Ongoing Energy Transition