Ahead of the FIFA Women's U-17 World Cup Qualifiers next month, the Technical team of the Women's U-17 team, the Black Maidens, led by Baba Nuhu, has named Georgina Ayisha Aoyem of Pearlpia Ladies as the substantive captain of the team upon broader consultation.
The young midfielder has been an embodiment of discipline, self-respect, confidence and humble throughout the teams camping in Prampram, according to the GFA.
She is an excellent communicator and has over the period built a strong relationship with her teammates.  In her acceptance speech, Aoyem applauded the technical team for the honour done her to lead the team. She expressed confidence that the maidens will work hard to qualify for the World Cup.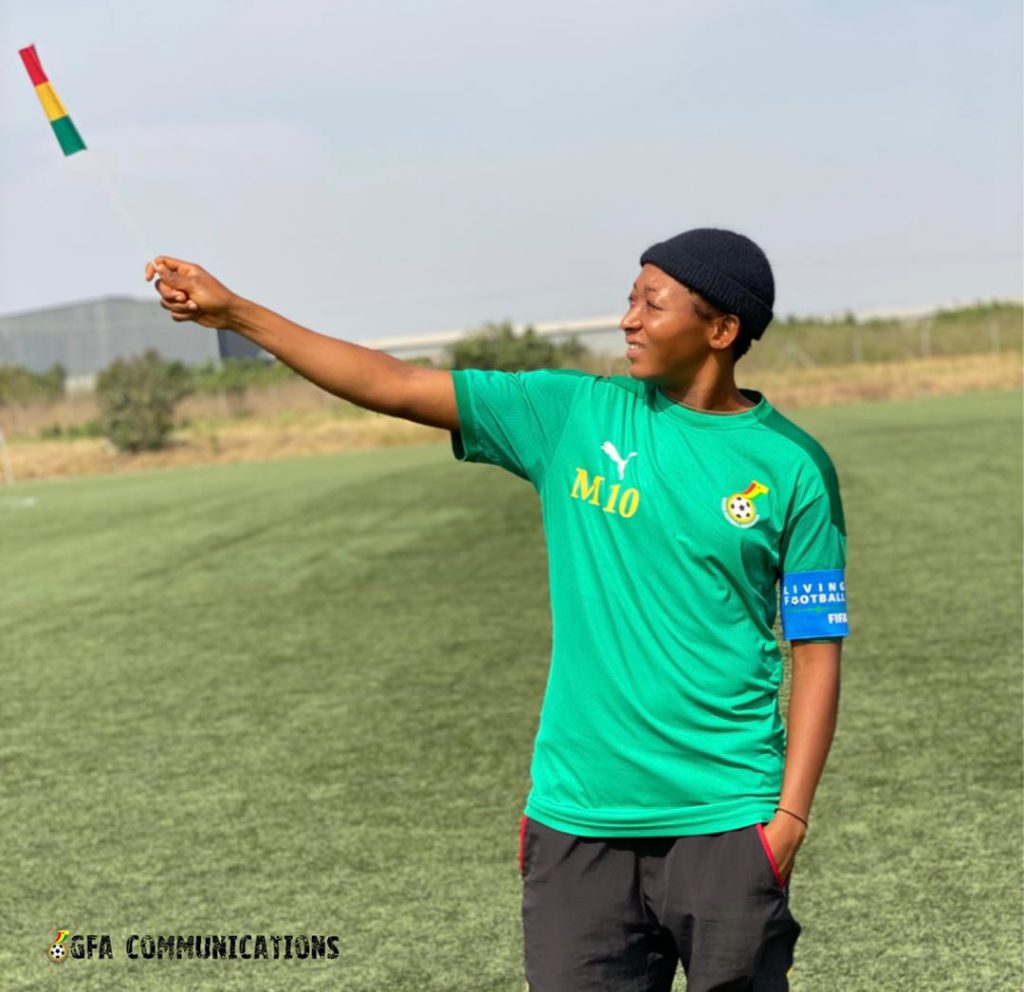 ''I will like to thank the entire team and Technical Staff for the confidence reposed in me. I know this is a huge task but we shall come together and make our qualification a reality''.

Georgina Ayisha Aoyem
Georgina Ayisha Aoyem will be deputized by Supreme Ladies' Nancy Amoh as 1st Vice captain while Combined Forces' Agnes Yeboah steps in as 2nd Vice Captain.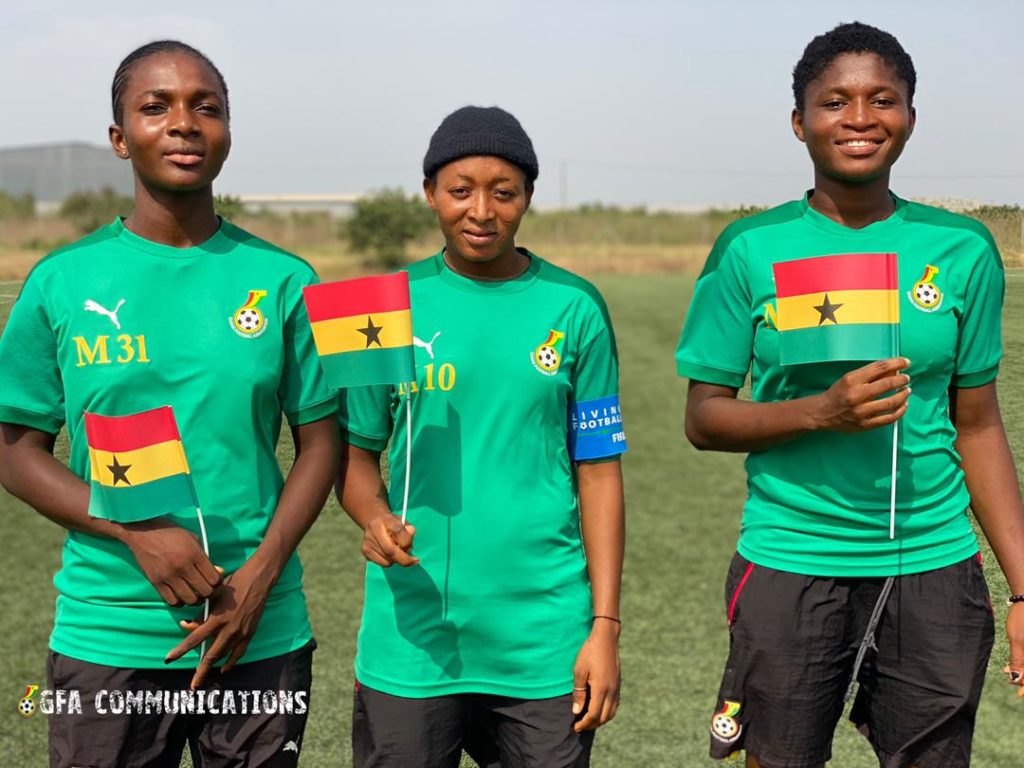 In all, the technical team handed leadership roles to five (5) players ahead of the FIFA Women's U-17 World Cup qualifiers. Aside the substantive captain and her two deputies, Zuleiha Fuseini of Pearlpia Ladies has been handed the role of General Captain, and will be responsible for all activities of the playing body on and off the pitch with assistance from Stella Nyamekye of Kumasi-based Dreamz Ladies.
Preparations towards the qualifiers
As part preparations towards the qualifies, the Black Maidens engaged the Young Atlas Lionesses of Morocco in a friendly match at the Accra Sports Stadium. The Black Maidens recorded a 3-0 win over their North African counterparts which the Coach described a "very good exercise" for the girls.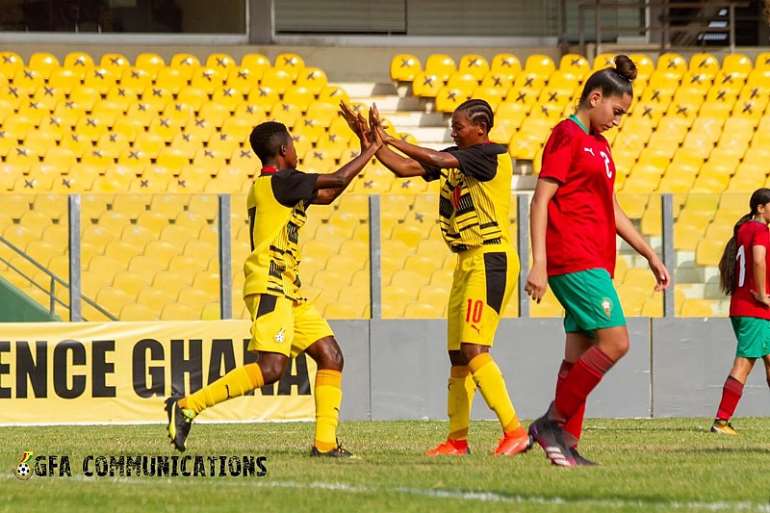 Coach Baba Nuhu has been training different sets of players and engaging in friendly matches at the Ghanaman Centre of Excellence at Prampram in his quest to build a winsome squad worthy of making it to the World Cup.
Coach Baba Nuhu earlier disclosed that his team will soon shift focus from low profile friendly matches to high profile games and tactical work ahead of next month's FIFA U-17 Women's World Cup qualifiers against Senegal.
 "I think the Morocco friendly was a very good excise because some of the girls, that was their first time of even seeing the Accra Sports stadium and so it's always good that when you are preparing a team you give them that opportunity to see how they can stand the test of time.
"Beyond that, we were supposed to travel to Egypt for another friendly but that didn't happen. So, we had to play a U-13 team to see how prepared we are, moving from the Morocco match since that game didn't happen".

Coach Baba Nuhu
The Black Maidens are gearing up for their FIFA Women's U-17 World Cup qualifiers, and are scheduled to take on Senegal in Dakar on March 5, 2022.
The Black Maidens have been to six World Cup competitions since its inception in 2008, having finished third in Azerbaijan in 2012.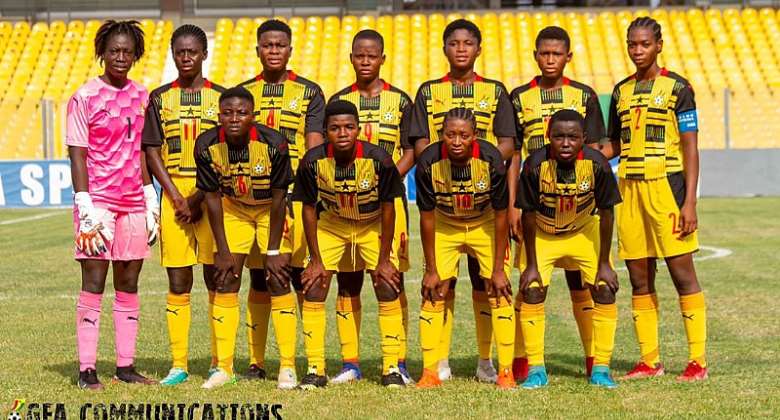 The FIFA U-17 Women's World Cup will be hosted by India from 11th to 30th October 2022. Spain is the defending champions, having won its first title in 2018.
READ ALSO: MTN Driving Digital And Financial Inclusion To Harness Africa's Enormous Potentials – Ralph Mupita