Mr Samuel Ofosu Ampofo, National Chairman of the opposition National Democratic Congress (NDC) has stated that his party cannot win the 2024 general elections by exhibiting violent posture and violent extremism.
According to him, the party will lose the upcoming elections if the only thing they do is to chant war songs and not come up with startegies that help them face the ruling party, the New Patroitic Party (NPP).
"We chant war songs and we expect to win the 2024 general elections? We would lose miserably if we continue to stay in this tangent. We can only win an election by adopting practical startegies."

Samuel Ampofo
Mr Ampofo was speaking in an interview today, November 28, in response to claims by his critics that he does not deserve to be re-elected as the chairman of the party ahead of the 2024 general election. According to him, strategies are the only way the NDC can win an election, adding that the strategies he deployed in the 2020 election that led to the hung parliament were all by his hardwork.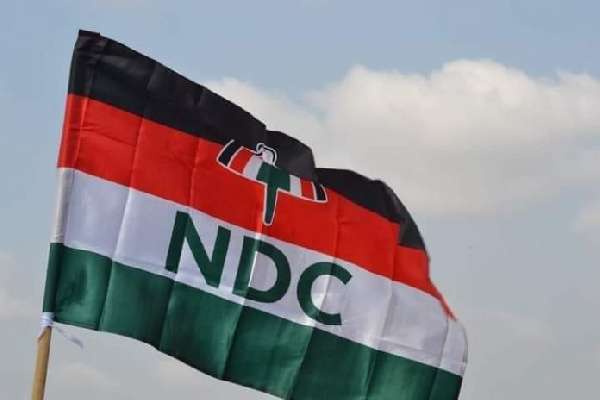 "My strategies have increased the NDC's support base from 4.8 million voters to 6.3 million voters and captured 53 lost seats in the last election. So, common sense stands to reason, I am the best to lead the party."

Ampofo
According to him, all those who are claiming they can do better as National Chairman were coordinators of committees."What did they do", he asked.
81 Cleared To Contest NDC NATIONAL EXECUTIVE POLLS
A total of 81 persons, according to the National Elections Directorate of the party, went through the vetting and balloting processes to enable them to compete in the election slated for December 17, 2022.
The positions that are up for grabs in the national contest were Chairman, Vice-Chairman, General Secretary and Deputy General Secretary, Organiser and Deputy Organiser, Communication Officer and Deputy Communication Officer.
The rest are Women's Organiser and Deputy Women's Organiser, Youth Organiser and Deputy Youth Organiser, Zongo Caucus Coordinator and National Executive Committee members.
The key positions that would be hotly contested are the Chairman, General Secretary, National Organiser, Women's Organiser and Youth Organiser.
For the National Chairman position, four stalwarts of the party would lock horns in that contest. They are the incumbent National Chairman, Samuel Ofosu Ampofo, the incumbent General Secretary, Johnson Asiedu Nketia; a former Greater Accra Regional Minister, Nii Armah Ashitey, and a former Deputy Minister of Works and Housing, Samuel Yaw Adusei.
Those who will battle it out for the General Secretary position, are the current Director of Elections, Elvis Afriyie Ankrah; a former Minister and MP for Ketu South, Fifi Fiavi Kwetey, and the incumbent Deputy General Secretary, Dr Peter Boamah Otokunor.
READ ALSO : The Budget Came With Very Strict Measures- Lawuratu Saaka