Ugandan opposition frontrunner, Bobi Wine has announced that his home is "under siege" from the military.
"The military has jumped over the fence and has now taken control of our home," he said in a tweet adding that "None of these military intruders is talking to us. We are in serious trouble. We are under siege."
Earlier, journalists traveling to Wine's residence for a press conference were turned back by security forces well before reaching his home. Many reporters also reported they were forced to leave the national election tally centre, despite having accreditation.
Military officials have however refuted the opposition leader's claims, stating that there was an incident at Wine's residence, but it was not "the way Bobi Wine was explaining it".
A military spokeswoman Brig. Gen. Flavia Byekwaso said that, "It's not true. We only have a presence of soldiers in the general area of Magere," the town that Wine lives.
She denied that soldiers had forced their way into his home. A Kampala police spokesman, Luke Owoyesigire, also told reporters that three unidentified people had tried to enter the opposition leader's home which resulted in an arrest while two "took off." He added that Wine was not under arrest.
Bobi Wine's claims come after he refuted the declaration by the Electoral Commission that President Museveni has a wide lead stating that "whatever is being declared is a total sham."
The Electoral Commission, which said it was "not competent" to comment on the military's actions, said Wine should prove his allegations of rigging. Wine responded saying that he would provide video evidence of pre-ticked ballots and other irregularities once internet access in Uganda is restored.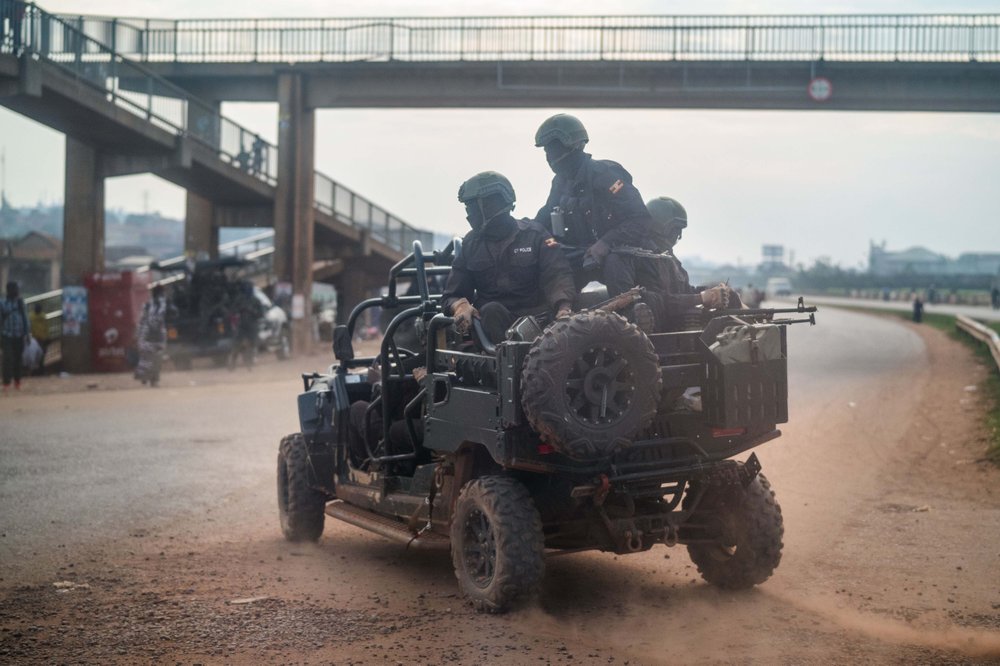 The government cut internet access in the East African country on the eve of the largely peaceful Election Day, disrupting everything from mobile money payments to medical care.
Asked by reporters how voting results are being transmitted, the Electoral Commission Chief replied that "we recognized the usual internet could … have issues, so we did not want to take chances. So we designed our own system of transmitting these results."
How it works, he said is "something technical I can't explain sufficiently for you to appreciate."
Elections results are not announced by district, further challenging attempts to monitor the vote. The commission said it "may not be able" to provide details of where the published results are from.
Observers have reported problems, including obtaining accreditation. Charity Ahimbisibwe, the team leader at the leading Uganda-based election observer group, told reporters that she had been arrested while meeting with a journalist in a hotel in the capital, Kampala. She said she was taken to a police station where she was yet to be informed of the charges.
Long-standing ruler, President Yoweri Museveni is seeking a sixth term in office. He is being challenged by 10 opposition candidates, including Wine.
Museveni earlier said in an interview that he would "accept the results" if he lost, only "if there are no mistakes."