The Ugandan government has denied accreditation requests made by the United States to observe the Jan. 14 Presidential and Parliamentary elections in the East African country.
As a result, the US announced it has cancelled its observation of the election adding that the election would lack accountability and transparency.
President Yoweri Museveni's spokesman, Don Wanyama intimated that the African Union and East African Community would deploy observers and he couldn't remember when Uganda last sent monitors to the United States.
However, a coalition representing hundreds of Ugandan civil society organisations have also claimed that it had filed 1,900 accreditation requests but only 10 had been granted.
While previous votes have been marred by crackdowns on the opposition, campaigning this time has been particularly violent. Scores of protesters have been killed and opposition candidates, supporters and campaign staff have been arrested repeatedly.
The European Union had earlier reported the electoral process has been seriously tarnished by the excessive use of force and its offer to deploy a small team of electoral experts was not taken up.
President Museveni has generally dismissed interference by foreign partners saying they don't understand that Uganda's strength comes from the ruling National Resistance Movement (NRM) party, the army and the economy.
"We therefore don't need lectures about anything from anybody. Because there's nothing we don't know," Museveni said in a television address.
"This is unfortunate but it is unavoidable. There is no way anybody can come and play around with our country, to decide who is good, who is bad, this one we will stop. We cannot accept that," he warned.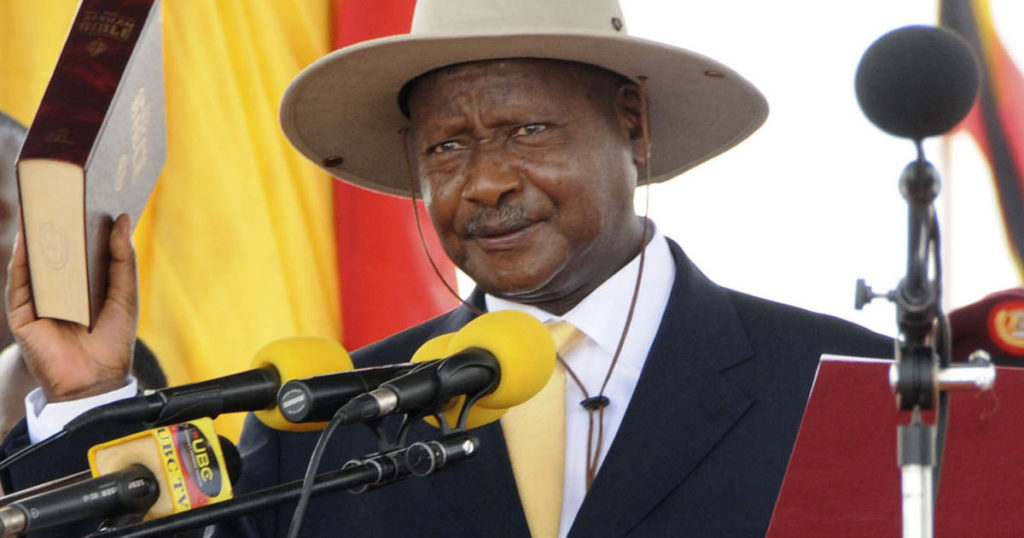 The 76-year-old President seeking his sixth term further blamed the opposition, especially the musician turned politician, Bobi Wine for not respecting the Covid-19 measures during his campaign rallies.
"Unfortunately some of our contesters did not follow the COVID regulations. They were defying the regulation of not congregating and they were gathering sizeable numbers of people which of course would facilitate infection."
President Museveni also warned the opposition against inciting Ugandans against voting in the forthcoming election.
"There have been practices of intimidation where especially the opposition people have been threatening people not to come out and vote. In some areas they have even attacked peaceful citizens."
More than a dozen European countries, Britain, Canada and the United States have expressed their concern about media freedom and the harassment of reporters.
Journalists covering opposition protests have reported attacks by the security forces. Last week, Police Chief, Martin Okoth Ochola said reporters would be beaten for their own good, to stop them going to places where their lives might be at risk.
"It's hard to say there won't be violence," said a senior EU diplomat. "Every bit of the security apparatus will be on the streets. Theoretically that brings calm, but I think we know that just brings flashpoints."
The Ugandan government has also banned all social media platforms and messaging apps until further notice.
President Museveni apologised for the inconvenience but said Uganda had no choice after Facebook took down some accounts which backed his ruling party.
"He wants to stop the use of our application, the youth vote application, which he knows functions with the internet," Wine told reporters.