President of Kenya, William Ruto has scaled down the security of former President Kenyatta.
Kenya's former President, Uhuru Kenyatta has had his security detail pointedly decreased, as relations with his successor William Ruto sour over calls for tax scrutiny on the Kenyatta family's vast wealth.
The head of police told journalists that the changes were guided by police regulations on the security of a retired President.
"He is very safe and secure… Whatever has been done is in good faith," Inspector General Japheth Koome disclosed on Friday, February 3, 2023.
The Inspector General also dismissed claims that the decision to downgrade the security of former Head of State and the cabinet secretaries who served under him was driven by politics.
"There is no politics at play when it comes to the security of VIPs. We are a responsible police service and we would not like to be dragged into politics because we are an independent office."

Inspector General Japheth Koome
Kenyatta's security of ninety-six elite officers has been reduced to twenty-five while the former First Lady has five, the news media reported.
Former influential ministers during President Kenyatta's tenure have also had their security cut back.
Reports indicate that General Service Unit officers attached to Kenyatta and members of his immediate family, including his mother Mama Ngina were recalled and only a few left.
Allies of President Ruto have been calling for investigations into tax waivers enjoyed by the Kenyatta family during former President Uhuru Kenyatta's reign.
This week, President Ruto accused tax cheats of funding recent opposition rallies.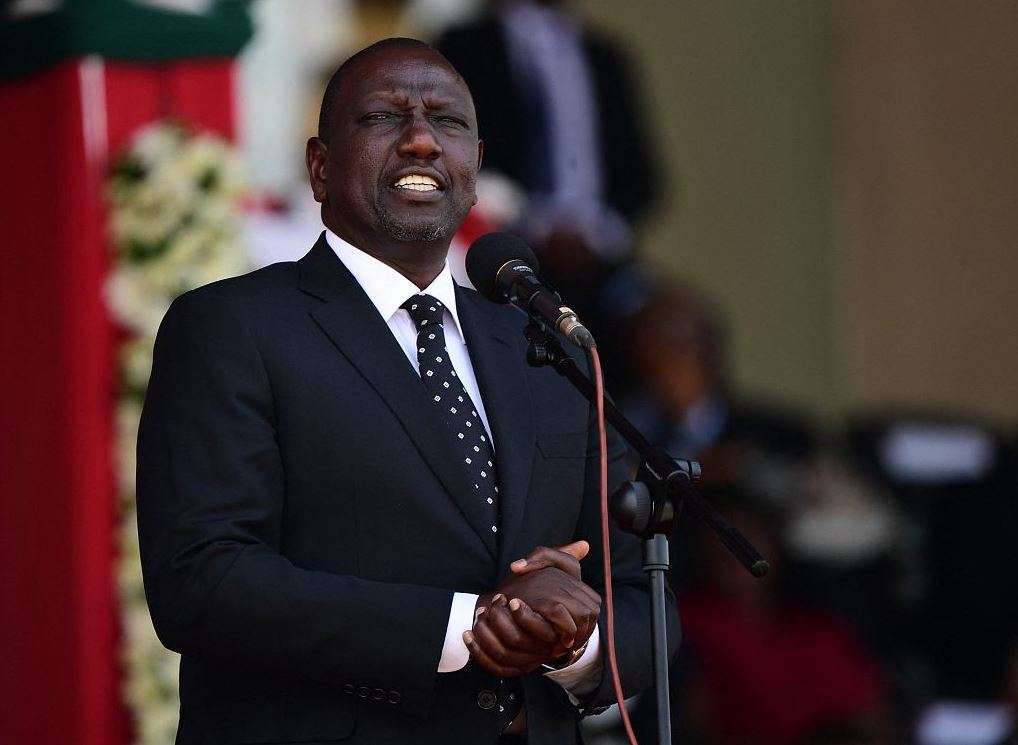 Security Scale Down Sparks Major Uproar
The reduction of the security detail of immediate former president Uhuru Kenyatta has touched off major uproar across the country.
Kenyatta has been enjoying protection from more than 15 security personnel since leaving office in August last year when he handed over to his estranged Deputy, William Ruto.
The same is said to have happened to influential officials who served in his cabinet, including Fred Matiangi who wedged a ruthless campaign to stop Ruto from ascending to power.
Also recalled are security personnel attached to former Interior Principal Secretary, Karanja Kibicho who worked with Matiangi to stop a Ruto presidency based on their public actions and utterances.
Matiangi and Kibicho were always on crossroads with Ruto when he served as Deputy President, often scaling down his security and publicly telling him off as he sharpened his ambitions to succeed Kenyatta in election.
There was no immediate comment from the government even as criticism piled up, with leaders saying Kenyatta's security is guaranteed by law.
"The security of a former head of state/government – in America or in a banana republic like Kenya, isn't a political matter, Prof. Makau Mutua tweeted
It's about the security of the state itself. Should harm befall a former head of state/government, there would be hell to pay. My two cents," Odinga's Spokesman, Prof. Makau Mutua added.
Kenyatta and Ruto were elected overwhelmingly voted in but fell out during their second term in office when then President, Uhuru Kenyatta invited the Opposition leader into government after months of political unrest stemming from vote-rigging claims.
The Presidential Benefits Act states that a retired President is entitled to six security guards and adequate security at their urban and rural residences, which will be approved by the Cabinet Secretary for Interior and National Administration.
However, the law was amended in 2013 removing the maximum limit, providing that the deployment of security personnel would be certified by the minister in charge of national security in consultation with the retired President.