The South African government faced more criticism for refusing to provide cargo paperwork related to a trip by a Russian vessel, which the US claims gathered a supply of munitions for Moscow.
In addition, a key leader in South Africa's ruling party raised awareness of the country's connection with Russia by suggesting the party would "welcome" a visit by President Vladimir Putin, who has been implicated with a war crime by the International Criminal Court.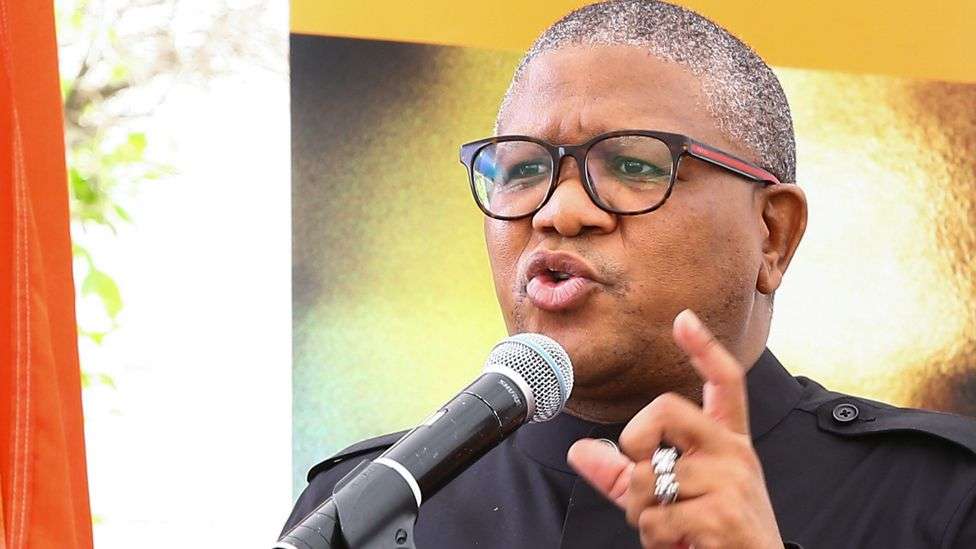 The African National Congress Secretary General Fikile Mbalula made the remarks about Putin with regard to the Russian leader visiting a BRICS economic group summit in South Africa in August. The bloc consist of Brazil, Russia, China, India and South Africa.
"If it was according to the ANC, we would want President Putin to be here, even tomorrow, to come to our country," Mbalula claimed. "We will welcome him to come here as part and parcel of BRICS," he added.
As a member and a signatory to the International Criminal Court Pact, South Africa is obligated to detain Putin if he visits the country. The South African government has hinted that, Putin would attend the conference and no arrest would be carried out, though this has not been stated directly, but the language of South Africa's leadership says it all.
"Do you think that a head of state can just be arrested anywhere," Mbalula, a top ANC administrative official said. Mbalula insinuated that, war crimes have also been committed by Britain and other Western nations in Iraq and Afghanistan but no heads of state were imprisoned, pointing out the fact that, no Western leader has be arrested, prosecuted and imprisoned on the crimes they committed in those countries.
Mbalula last month referred to the United States as one of the countries "messing up the world." Since Russia's began its invasion of Ukraine, there has been an increasing anti-US, and anti-West sentiments among the ANC and within elements of South Africa's administration, despite South Africa's claim to stay neutral in the conflict.
Because of its position as a prominent democratic nation in developing nations, and Africa's fastest-growing economy, this pattern has been a concern for the United States and other foreign allies of South Africa.
The Relation Between South Africa And Russia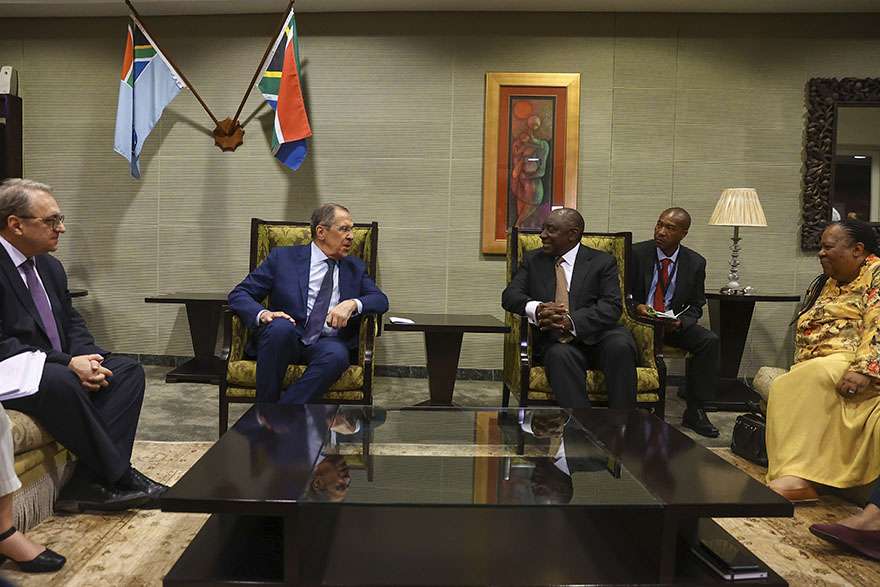 South Africa has had a long standing relationship with Russia. Their relationship rolls back to the Soviet Union's military and political assistance to the ANC, throughout its struggle to depose the racist apartheid state that enslaved the country's Black populace.
The West fears that the ANC's old political ties to Russia, have now drawn South Africa into Moscow's political sphere, as global tension hightens. Africa, a continent with 1.3 billion inhabitants, and China are also developing commercial connections.
The Ramaphosa administration has refuted making any weaponry deals with Russia, while it has not ruled out the potential that, any sort of deal has been carried out covertly by an entity. South African President Cyril Ramaphosa has called for an enquiry in the allegations.
South Africa's biggest opposition party, the Democratic Alliance, encouraged the government to be transparent, if it had nothing to conceal, and produce documents for the Lady R's trip to the Simon's Town naval facility.
In a debate in Parliament, DA elected officials also pressed Defense Minister Thandi Modise to produce the paperwork of Lady R. Modise refused, using a slur to reiterate the absence of proof that munitions were put aboard the ship.
Modise's reluctance to make the documents accessible was backed by his fellow ANC parliamentarians, who claimed the records were "classified." Modise disclosed that, they would be turned over to the investigation into the incident.
READ ALSO:Typhoon Mawar