In a statement claiming that, Kyiv's attitude towards halting hostilities is "virtually impossible," the Russian Premier, Vladimir Putin expressed his appreciation to the peace plan drafted by African leaders to end Russia's war with Ukraine.
He declared that, the proposal could be the foundation for resolution in Moscow's military operation in Kyiv.
During their encounter at the Russia-Africa summit, African leaders admonished Vladimir Putin to evaluate their peace proposal and give it a second thought.
The African peace plan comes with series of potential measures aimed at deflating the conflict. The plan proposed that Moscow withdraws its troops from the battlefront, Moscow recalls its tactical nuclear weapons from Belarus, the revocation of the ICC's arrest warrant on Putin, and the easing of economic restriction on Russia.
"There are things that are virtually impossible to implement, like a ceasefire but Ukraine is advancing, they're on a strategic offensive, how do we hold our fire when they're advancing on us.
This can only be a bilateral initiative. But the African initiative in my opinion can become the foundation of certain processes towards a peaceful resolution, just like China's initiative, there's no competition or contradiction here."

Vladimir Putin, President of Russia.
Earlier this year, China released a 12-point recommendations that aimed for mediation and ultimate cease-fire in Ukraine.
On the other hand, a twelve peace plan drafted by China, early this year, couldn't materialize, as it was met with international condemnations, for what was entailed in it.  
However, the President of Ukraine, Volodymyr Zelenskyy, rejected the Chinese calls for immediate cease-fire, which he claimed that, the imposition of an immediate cease-fire meant that, Moscow would hold on authority over the occupied regions, granting it time and space to regroup its ground forces, after seventeen months of war.
Additionally, he opined that, in order for peace talks to proceed, Moscow would need to evacuate its troops from Ukrainian territories that it now occupies. Russia, on the other hand, stated that, it was non-negotiable.
In response to a question on peace negotiations, Putin stated, "We did not reject them," emphasizing that, "for this process to begin, there needs to be agreement on both sides."
BRICS SUMMIT
Moreover, the uproar surrounding International Criminal Court's arrest warrant, granted over an alleged war crimes related to the kidnapping of children from Ukraine, led the Russian president to belittle his decision not to show up for an economic meeting in Johannesburg, South Africa, next month.
Since the commencement of the invasion, Vladimir Putin has not visited any international country, who is signatory to the Rome accord that established the International Criminal Court.
Putin said that he was "in contact with all colleagues" from the BRICS group of emerging economies, and that, he didn't "think that my presence at the BRICS summit is more important than my presence here, in Russia, right now." He made these remarks, when journalists queried him over his South Africa supposed appearance brouhaha.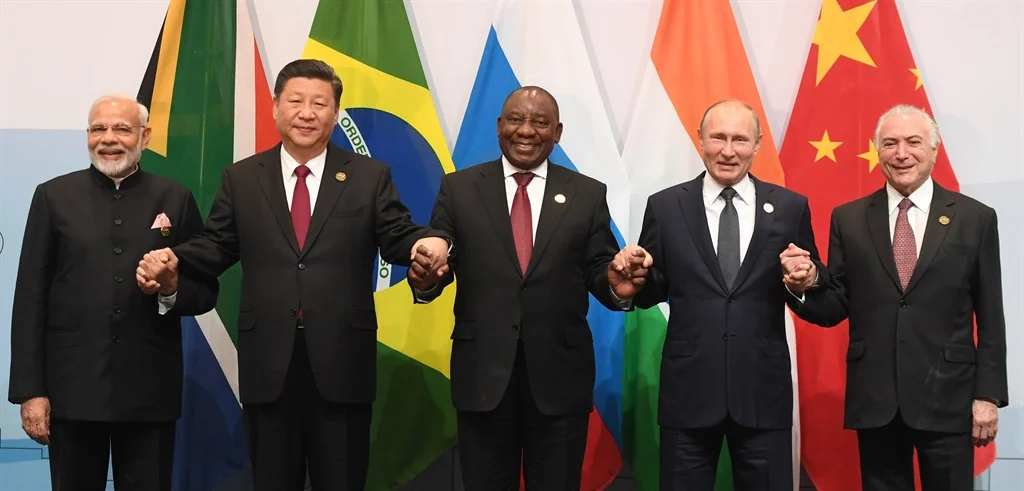 According to analysts, the widespread discussion about the Russian president's potential trip to South Africa has been an unwanted development in the Kremlin.
The BRICS summit is expected to take place in Johannesburg, South Africa, from August 22 to 24. The meeting will assemble leaders from Brazil, Russia, India, China, and the host country, South Africa.
However, due to the imposition of ICC arrest warrant on Vladimir Putin, Russia would be represented by its Foreign Minister Sergei Lavrov, while President monitors the event via online.
In light of the fact that, South Africa is a signatory to the Rome accord that established the ICC, it is its duty to detain the Russian president if he enters its borders.
In order to sidestep the issue, Johannesburg made it clear that, it had no intentions of detaining Putin if he makes appearance. Cyril Ramaphosa further explained that, detaining Putin in South Africa, is like waging war on Russia. South Africa rather pleaded with Putin not to attend, but participate via online.