Since war broke out between Moscow and Kiev in February 2022, the activities of the NATO military alliance changed completely in all forms of their operations.
The President of the United States of America , Joe Biden, has said that, NATO would consider increasing its budget, to cushion and also facilitate support for Ukraine, in their offensive against the invading Russia.
One of the critical aspect of the military alliance's operations, is the defense spending of its member nations. A country within the alliance that has been criticized for its low defense budget is Luxembourg. Known as one of Europe's richest country, and also for its robust economy, Luxembourg spends only 0.72% of its Gross Domestic Product on its Armed Forces. This is the lowest form of spending among the 31 member military alliance.
Following Russia's annexation of the Crimean Peninsula of Ukraine, NATO partners pledged to increase their national military budgets, thus ceasing expenditure reductions that they had made since the end of the Cold War, and work toward spending 2% of GDP on defense by 2024.
President Joe Biden and his NATO contemporaries will agree to a new expenditure objective at their two-day summit in the Lithuanian capital Vilnius beginning on Tuesday, July 11, 2023, as the targeted date draws near and the Ukraine is being devastated by the largest land conflict in Europe in years.
"At the summit, allies will set a more ambitious defense investment pledge, to invest a minimum of 2% of GDP annually on defense," NATO Secretary-General Jens Stoltenberg said. However, NATO has not set a date to reach their targets.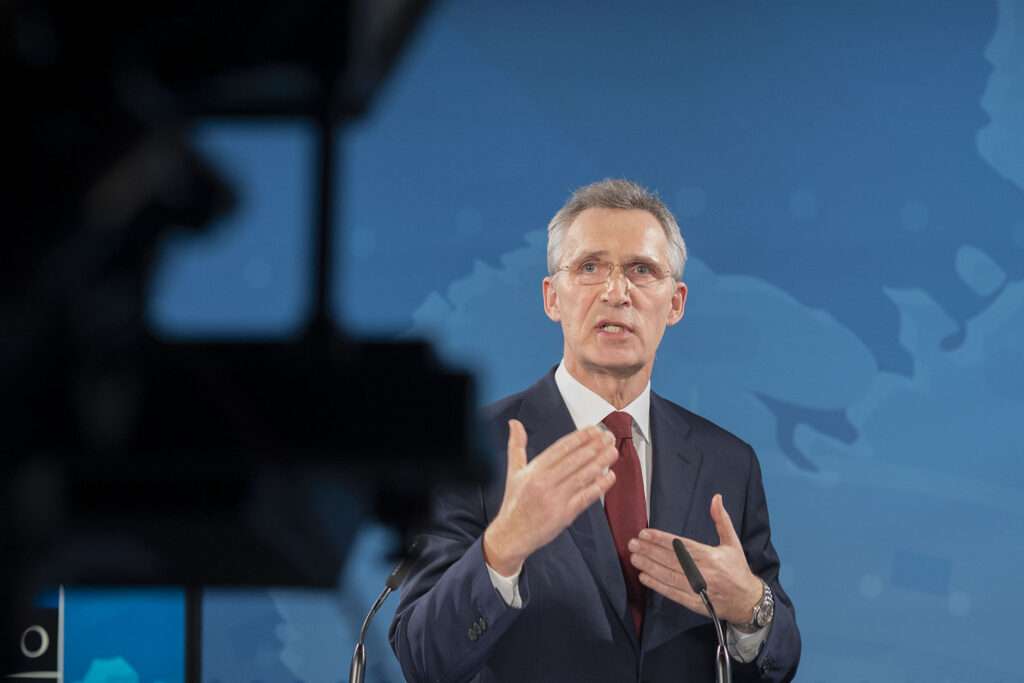 In periods of economic boom and collapse, growth varies, and inflation can have a disastrous impact on the bottom line. Even though Turkey has one of the largest armed forces in the alliance, according to NATO, it will only spend 1.31% of GDP in 2023 as opposed to 1.91% before the war began.
Big expenditures do not necessarily translate into prudent expenditures. On paper, acceptable budgetary resources don't necessarily convert into forces that can be sent to the front lines promptly and are well-supplied.
The 2% statistic is still used as a benchmark, although it's a flimsy measure.
Defense Budget Of The Grand Duchy
In a conversation with US and European lawmakers, the Defense Minister of Luxembourg, Franscios Bausch averred that, for countries like Lithuanian, Latvia and Estonia to accrue the 2% budgetary increase, these countries have to spend five times more than they do on their defense currently, if their economic growth matches that of Luxembourg.
The three baltic nation, being aware of the danger Moscow posses to them, due to their geographical locations and the history they have with Moscow, will all increase their defense budget by 2%, as NATO has announced.
With approximately 1000 troops in its Army, Luxembourg has the highest soldier per civilian ratio in NATO, thus it has been performing better than UK, one of the alliance's performing country.
"I want to increase the number of troops in the army. We are looking for 200-300 soldiers already, but it's not easy," Bausch said. The reason for Luxembourg low numbers in its military is that, it has one of the lowest unemployment rate in the world.
Additionally, Luxembourg aided Ukraine with more than 16% of its defense budget last year, much of it in the form of munitions. The administration is not requesting that money be returned through a special fund established by the European Union to reimburse countries that assist Ukraine in defending itself.
The Defense Minister Franscois Bausch reiterated that, the Luxembourg administration is putting things together to meet NATO's requirements. Luxembourg plans to double its defense budget by 2028.
"We are fulfilling everything that is demanded of us," Bausch said.
READ ALSO: Ankara Consent To Kyiv's NATO Pursue