Security packages promised to Ukraine by Western nations have triggered Moscow to respond to such development. Russia has cautioned the western allies that, security guarantees to Kyiv would prompt negative implications from the Kremlin, and also expose Europe to further risks In the near future.  
The group of seven powerful economic nations, G7, have developed an international structure that will guarantee Ukraine a last security measures, bolstering its defenses against Russia and discouraging any further Moscow incursions in the near future.
The European Union, the United States, Germany, Japan, France, Canada, Italy, and the United Kingdom stated in a joint statement that, the initiatives involve providing intelligence, cyber-defense, and training for contemporary sophisticated defense weaponry.
Ukraine, however, would offer greater governance measures in exchange, including judicial and economic changes, as well as an increased openness.
However, Dmitry Peskov, spokesperson for the Kremlin expressed Moscow's dissatisfaction to the G7 initiatives to Ukraine, describing it as a potentially dangerous precedent.
"We consider this move to be badly mistaken and potentially very dangerous. By providing any kind of security guarantees for Ukraine, these countries would be ignoring the international principle on the indivisibility of security. By providing guarantees to Ukraine, they would be impinging on the security of the Russian Federation."

Dmitry Peskov, Spokesperson for the Kremlin.
Peskov warned that, such a move "is fraught with highly negative consequences in the medium, long, and even short term."
Peskov further explained that, Moscow would not compromise on anything that would endanger its security. He continued that, he hoped the West would recognized the dangers to what they've done, concerning Kyiv.
"By taking such a decision, these countries will make Europe much more dangerous for many years to come. And of course, they will do a disservice to us, something we will take into account and keep in mind in the future."

Dmitry Peskov, Spokesperson for the Kremlin.
The G7 security guarantees, outlined how partners would continue to offer assistance to Ukraine throughout the ensuing years, to put a closure to the conflict that Moscow started last year and "deter and respond to any future attack," statement from the British government read.
The G7 commitment would not be a replacement for Ukraine's enlisting in NATO, which Ukrainian President Volodymyr Zelenskyy is pushing for, the statement explained further.
Appreciate Our Efforts, Ben Wallace Tells Zelenskyy
President Zelenskyy's recent outburst against his western allies, has prompted a response from the Defense Secretary of UK, entreating the Ukrainian leader to appreciate the efforts and sacrifices western allies have given his nation, rather than treating them with contempt.
At the summit in Vilnius, Ben Wallace, British Defense Secretary averred that, "whether we like it or not, people want to see gratitude" for giving Ukraine weaponry.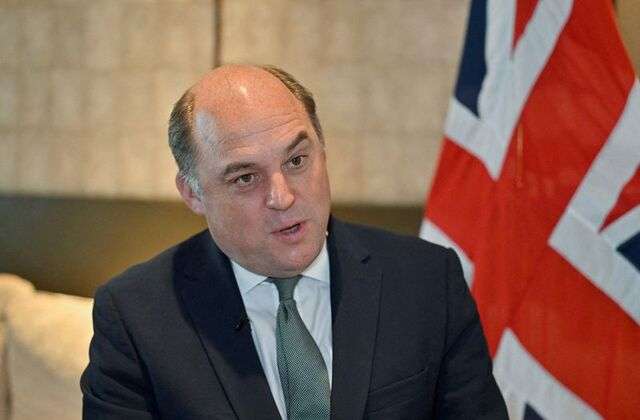 Prime Minister Sunak, on the other hand, disclosed that, President Zelenskyy has "repeatedly expressed his gratitude" to the United Kingdom and other allies. Sunak explained that, Ukrainians are "fighting for their lives and freedoms," so it's perfectly understandable that, President Zelenskyy wants to do more to guarantee the safety of the people in Ukraine.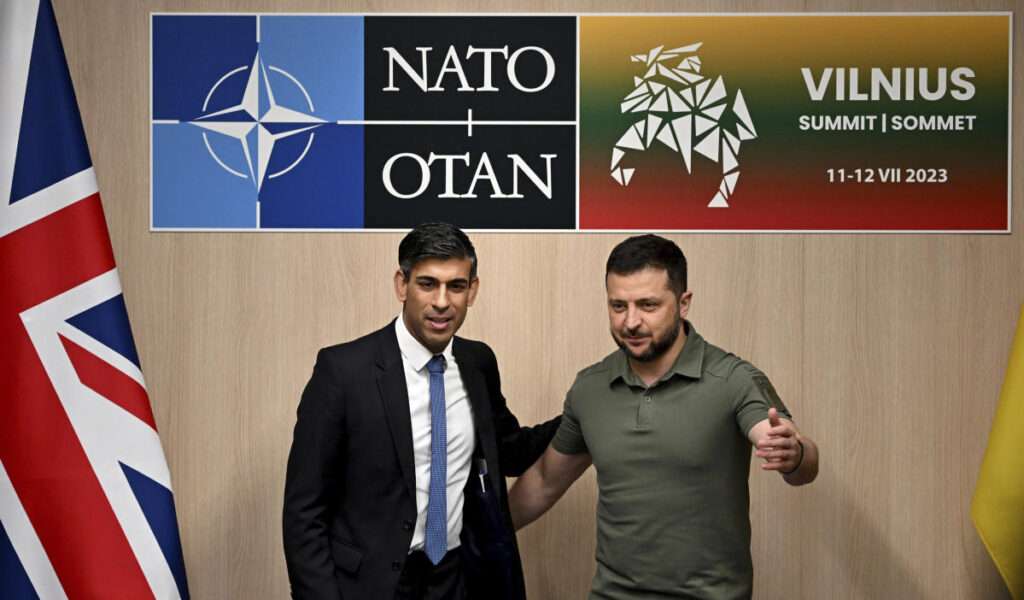 Moreover, he said the NATO summit saw partners "doubling down on their support" for Kyiv and has taken a "big step" toward admitting Ukraine to the alliance. "The summit communique echoes the U.K.'s long-held position that Ukraine's future is in NATO."