Chris Hipkins has been endorsed as New Zealand's next Prime Minister.
Chris Hipkins then chose Carmel Sepuloni as his Deputy, marking the first time a person with Pacific Island heritage has risen to that rank.
Hipkins got the unanimous support of lawmakers from his Labour Party after he was the only candidate to enter the contest to replace Jacinda Ardern, who stunned the nation on Thursday, January 19, 2023 with her resignation announcement.
Hipkins will be officially sworn in to his new role on Wednesday, January 25, 2023. He will have less than nine months as Prime Minister before contesting a tough general election, with opinion polls indicating that his party is trailing its conservative opposition.
The lack of other candidates for leadership indicated that party lawmakers had rallied behind Hipkins to avoid a lengthy contest and any sign of disunity following Ardern's departure.
The incoming Prime Minister, Chris Hipkins has vowed to protect his family from what he called the "abhorrent" abuse that his predecessor, Jacinda Ardern, received while in office.
Threats against Ardern became more frequent in recent years. Data released in June showed that threats against Ardern had almost tripled over three years, and local media reported that at least eight threats against her had entered the legal system; including a man who filmed a threatening YouTube video.
A former intelligence worker, Paul Buchanan, opined that Ardern would need more ongoing security and protection than any former New Zealand Prime Minister.
Hipkins opined that, he has realized that putting himself forward as leader meant that he was "public property" but his family was not, and he wanted his children to have a "typical Kiwi kid life".
The Economy Would Be Central To Government's Thinking
In setting out his priorities, Hipkins remarked that he knew many families were struggling due to the "pandemic of inflation." He added that the economy would be central to his government's thinking.
When asked if he would take on the same transformational approach to government that Ardern had promised after first winning the post of Prime Minister, Hipkins stated that he wanted to get back to basics.
"We will deliver a very solid government that is focused on the bread-and-butter issues that matter to New Zealanders, and that are relevant to the times that we are in now. 2017 was five-and-a-half years ago, and quite a lot has happened since then."

Chris Hipkins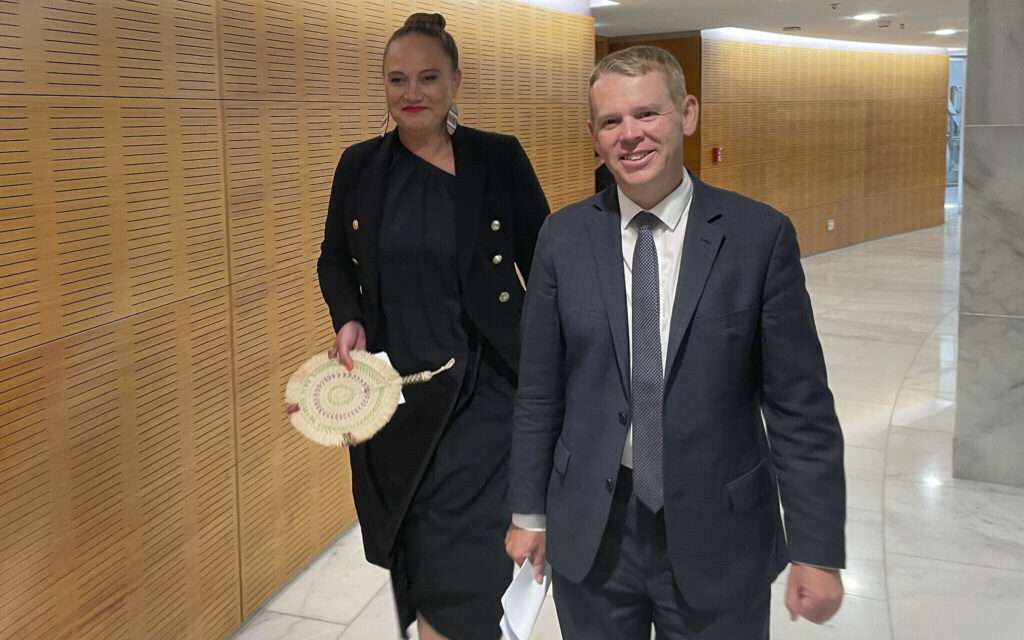 Carmel Sepuloni, Hipkins' Deputy first became a lawmaker fifteen years ago and has most recently taken on the social development and employment portfolios as one of the government's top Ministers.
Sepuloni stated that it was "very hard to fathom that a working-class girl" from a small New Zealand town could end up as Deputy Prime Minister.
"I want to acknowledge the significance of this for our Pacific community. I am proudly Samoan, Tongan, and New Zealand European, and represent generations of New Zealanders with mixed heritage."

Carmel Sepuloni
Around eight percent of New Zealand's population identify themselves as being Kiwis with Pacific island descent.
Hipkins will announce his full Cabinet later but has stated that he plans to keep the former Deputy Prime Minister, Grant Robertson, on as finance minister.
Opposition leader, Christopher Luxon revealed that he'd congratulated Hipkins by text. However, Luxon disclosed that Hipkins and Sepuloni had been part of a government that had "failed spectacularly" to get things done and that after the leadership change, it would be more of the same.
READ ALSO: DDEP: Government Finalizes Its Deal With Banks And Insurance Firms, Proposes A Coupon Payment Of 5% For 2023