Moscow's top representative at the World bank disclosed that Russia is consulting with its allies about challenging the U.S. nominee to head the World Bank – a move that could complicate what was expected to be a smooth succession process.
Russia remains a voting member of the World Bank, although the bank halted all programs in Russia and Belarus last March, citing what it called "hostilities against the people of Ukraine" following Russia's invasion.
Roman Marshavin, the World Bank Executive Director who represents Russia and Syria, said the "listing of potential candidates and consultations are still ongoing," but indicated that the decision would be made in Moscow.
Meanwhile, Russia's plans were first reported by Russia's state-owned TASS news agency. It quoted Marshavin as saying he was in discussions with other countries about possible candidates including Russian financiers and foreign economists, former heads of international organizations, as well as several ex-ministers of finance and heads of central banks.
U.S. President Joe Biden last month nominated ex-Mastercard Chief Executive Officer Ajay Banga, 63, to replace David Malpass at the helm of the World Bank, which oversees billions of dollars in funding for developing countries.
Banga, who is traveling in Africa this week, last week said he had already won support from India, Ghana and Kenya. He also got positive reviews from France and Germany at last month's meeting of Group of 20 finance officials, and on Tuesday won the endorsement of Bangladesh.
Challenges Posed By Climate Change
Speaking with reporters at the U.S. Treasury Department, Banga stressed the importance of addressing the "intertwined" challenges posed by climate change, stating that "you cannot have economic prosperity without caring about nature, pandemics, fragility, food availability – this is our new world."
Mr. Banga underscored the need for the World Bank to continue to work on poverty reduction and inequality, adding that "the challenges are multiplied and are multipolar."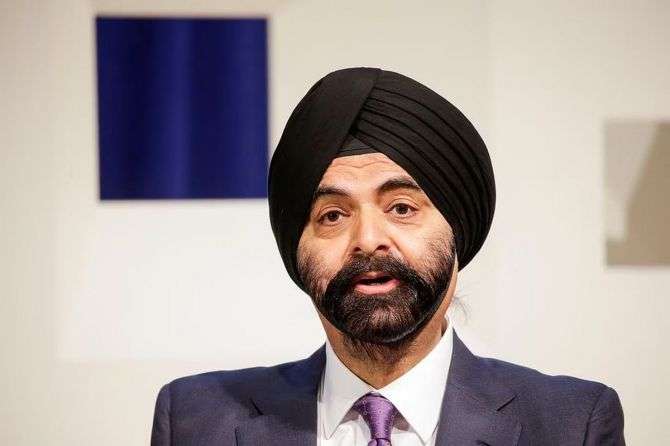 The World Bank has long been seen as a key player in global development, providing loans, grants, and technical assistance to developing countries. However, it has faced criticism for its approach to development, with some arguing that it has focused too much on economic growth at the expense of the environment and social welfare.
With Banga's appointment, there is hope that the World Bank can strike a better balance between economic growth, social welfare, and environmental sustainability.
While the bank will accept nominations from other countries until March 29, Biden's nomination all but assures that Banga will fill the role.
The World Bank has been headed by someone from the United States, the lender's dominant shareholder, since its founding at the end of World War Two.
A challenge from Russia or an allied country is unlikely to change the outcome, given the shareholding structure, but it could expose simmering tensions between the U.S. and Western nations and China – the bank's third largest shareholder over the Bank and other global financial institutions.
The World Bank is an international financial institution that provides loans and grants to the governments of low- and middle-income countries for the purpose of pursuing capital projects.
READ ALSO: Ghana Enterprises Agency Launches 'PEPEYE' Project to Enhance Compliance