In order to escape the filthy camps they have lived, since escaping the deadly military onslaught in their native country, tens of thousands of Rohingya refugees in Bangladesh are calling for their repatriation to Myanmar.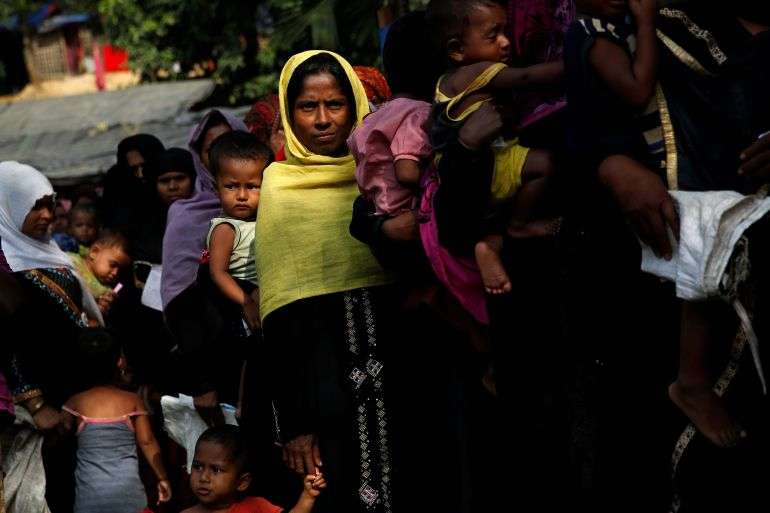 The camp has been considered the biggest refugee settlement in the world. The Rohingya population has been squeezed into the camps in southeast Bangladesh. Majority of the refugees left the country, after the military crackdown in Myanmar, six years ago, however some have stayed there longer.
However, the World Food Program reduced the monthly feeding allotment from $10 to $8 per person on June 1. The ration cut was decreased in March from $12 to $10, as a result of a decrease in international help for refugees.
As a result of that, young and old, mostly Muslim refugees carried signs and yelled chants during a protests around the camps. "No more refugee life, no verification, no scrutiny, no interview. We want quick repatriation through UNHCR data card. We want to go back to our motherland," the placards read. "Let's go back to Myanmar. Don't try to stop repatriation," the others revealed.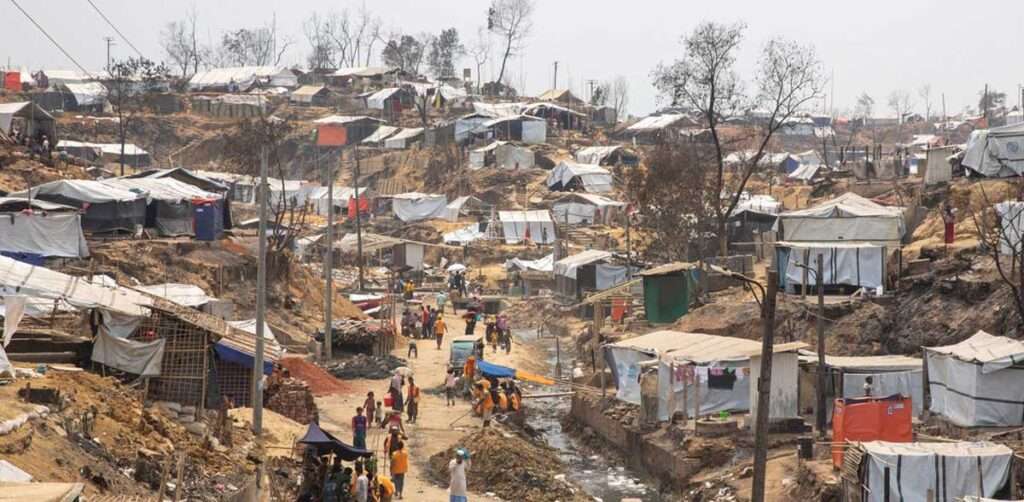 A protester named Mohammed Rezuwan Khan averred that, they would have no choice but to "steal food for survival," if conditions do not improve.
"Rohingya lives have been stuck in a quagmire. Sometimes I feel we will go mad. We are nationals of Myanmar, and we implore the international world to heed to our plea for security, and appropriate rights to citizenship upon return to Myanmar."

Mohammed Rezuwan Khan, a Rohingya refugee in Bangladesh.
Khan disclosed that, the UN's reduction in food handouts has driven them to hunger. He continued that, women and children are most impacted by the ration cut, and he urged the international community, especially the UN, to take prompt action to meet the refugees' urgent requirements for food and other essentials.
Kelly T. Clements, UN Deputy High Commissioner for Refugees, stated, during a four-day tour to the camps a week ago that, the refugees are totally dependent on humanitarian assistance for their essential requirements. She added that, the necessary money for this support is no longer accessible.
This year, humanitarian organizations have made a plea for in excess of $876 million to help the Rohingya in Bangladesh. The Joint Response Plan to assist them had only received 24% of its funding as of June 2023.
Mohammad Jashim, a prominent member of the Rohingya community in the camps, said he was eager to go back to Myanmar, but needed his citizenship rights to be upheld.
"We are the citizens of Myanmar by birth. We want to go back home with all our rights, including citizenship, free movement, livelihood, safety, and security."

Mohammed Jasmin, a member of the Rohingya community in Bangladesh.
The refugees are also hoping for UN's intervention in this regard.
The Rohingya have been considered as foreign invaders in Myanmar for years, refused citizenship, and endured abuse. Up until lately, the military there had showed little interest in accepting any of them back.
On this note, repatriation efforts in 2018 and 2019 were unsuccessful, since the refugees hesitated to return, out of concern for their safety. However, 20 Rohingya visited their country as part of a trial initiative to promote voluntary relocation, but they said they would not go back to "be confined in camps" in Myanmar.
An official from Bangladesh stated that, although there was no specific timetable, the pilot program anticipated roughly 1,100 refugees returning to Myanmar. Densely crowded Bangladesh claims that, the only way to resolve the situation is for the refugees to be repatriated to Myanmar.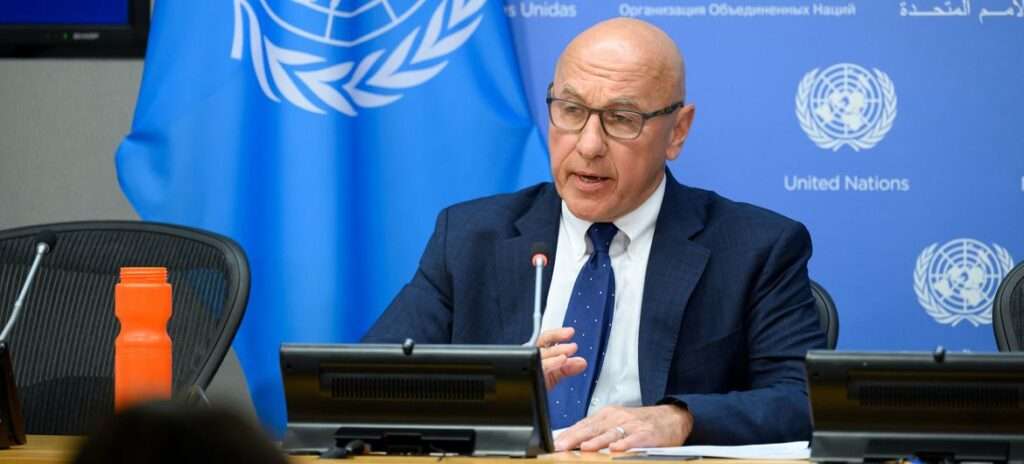 Tom Andrews, the UN's Special Rapporteur on human rights situation in Myanmar, argued that Bangladesh should immediately cease its pilot deportation program for the Rohingya, because doing so would put their lives in grave danger.
Meanwhile, more Rohingya are leaving Bangladesh by boat to nations like Malaysia and Indonesia, risking their lives, due to rising criminality, difficult living circumstances, and slim chances for returning to Myanmar.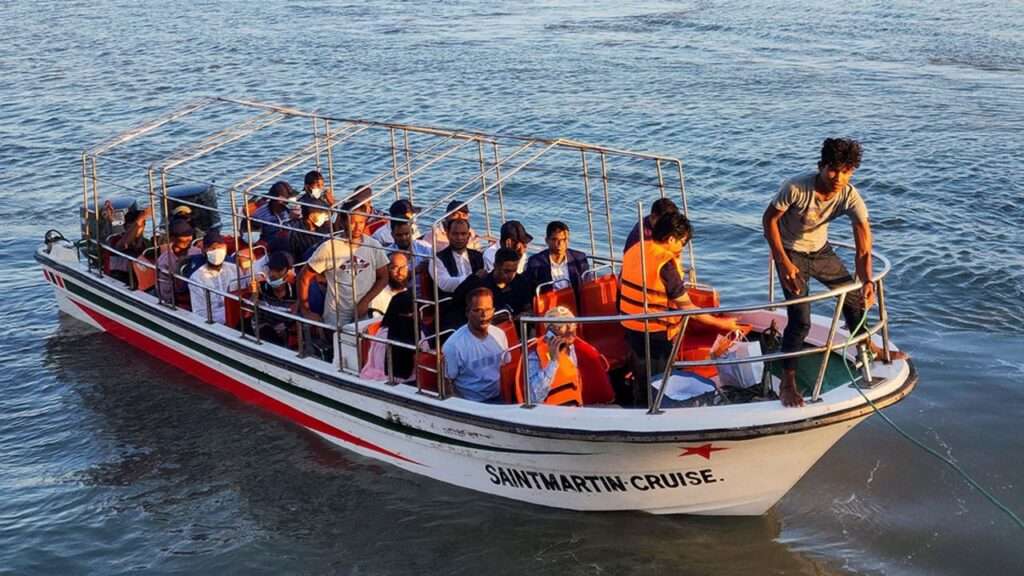 According to UN statistics, 348 Rohingya are believed to have perished at sea in 2016. As support from international relief organizations for the refugees has decreased, local people in Bangladesh have also grown increasingly hostile against the Rohingya.
READ ALSO:Malaysia Need Reforms, Prime Minister Anwar Ibrahim Reaffirms