The International Labour Organization (ILO).has estimated that, a staggering 81 million jobs were lost in 2020.
This situation of job losses in the Asia and Pacific regions is not a case in isolation, as nearly all economies with available quarterly data experienced a decline in employment levels this year.
With economic fundamentals already wobbly in Asia and Pacific in 2019, the COVID-19 pandemic and its attendant crisis has caused 'economic blisters' on the region the more.
 Businesses and workers have also been badly hit by the fallout of the pandemic; working hours have seen massive drops and this has had debilitating effects on jobs and incomes in the region, according to the report by the International Labour Oganization (ILO).
As a consequence, the impact of the crisis was largely felt, firstly through the reduction of working hours induced by the nationwide lockdowns and containment measures. Whilst the first quarter registered total working hours of 7.3 percent below that of 2019, the second quarter was significantly worse, with working hours in Asia and the Pacific estimated to have decreased by 15.2 percent in the second quarter and by 10.7 percent in the third quarter respectively.
Furthermore, working hour losses were associated with falling employment in most countries in the region per available data, with the scale of contraction from 0.1 percent to 19 percent. Therefore, employment loss ramped up significantly in most of the economies between the first two quarters of the year.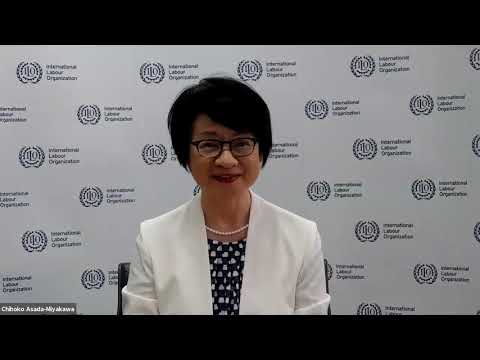 ILO Assistant Director General and Regional Director for Asia and the Pacific, Ms Chihoko Asada Miyakawa said that: "COVID-19 has inflicted a hammer-blow on the region's labour markets, one that few governments in the region stood ready to handle. Low levels of social security coverage and limited institutional capacity in many countries have made it difficult to help enterprises and workers back on their feet, a situation compounded when large numbers remain in the informal economy. These pre-crisis weaknesses have left far too many exposed to the pain of economic insecurity when the pandemic hit and inflicted its toll on working hours and jobs."
Disproportionate impact of the pandemic on women and young people
The report further notes that, on a country-to-country basis, most countries in the region saw larger decline in working hours and employment for women than men. Also, inactivity was more among females than in males, whiles the increase in unemployment was higher in males than females.
Young people were also found to have been affected by decline in working hours and job losses. The share of the young people in overall employment loss was 3 to 18 times higher than their share in total employment.
"The report shows a clear picture of young people and women being pushed out of work compared to other workers," says Ms Sara Elder, Senior Economist, ILO Regional Office for Asia and the Pacific.
"With increased unemployment, young workers are likely to find it difficult to compete for new jobs. When they do find work, it may well be a job that does not match to their aspirations. Millions of women have also paid a high price and it could take years for those who have exited the labour force to return to full employment. "
READ MORE: COVID-19 drives wages down, new ILO report