Japan has announced on Friday, April 8, 2022, an end to imports of Russian coal as well as the expulsion of eight of Moscow's Diplomats over "war crimes" in Ukraine.
Japanese Prime Minister, Fumio Kishida, disclosed in an interview that "Russian troops have killed civilians and have attacked nuclear facilities, gravely violating international humanitarian law. These are war crimes that can never be forgiven. We will ban imports of Russian coal." Kishida pledged to find alternatives, and also asked Japanese citizens for their "understanding and cooperation."
Japan joined the United States and European Union Nations, which announced sanctions such as bans on importing coal and freezing the assets of banks and oligarchs, including Russian President, Vladimir Putin's daughters this week. The decision was arrived at as Ukraine's allies stepped up pressure on Moscow after allegations that Russian Troops killed civilians in areas around the capital, Kyiv.
Japan's Coal Import
The decision on coal meant a change in direction for Japan, recognized as the world's third-largest coal importer after India and China, according to the US Energy Information Administration data.
Russia accounted for 11% of Japan's total coal imports in 2021, according to the Government's data, with fuel, which remained a key plank of the country's power generation. Kishida said Japan would, in line with other Group of Seven developed nations, work to decrease its reliance on other energy imports from Russia, which include oil and gas. However, he did not give any specific timeframe.
Fresh Sanction on Russia
The Prime Minister also outlined fresh sanctions, including new asset freezes and a ban on imports from Russia, including machinery and vodka. According to Kishida, Tokyo would back efforts to investigate Moscow's actions at the International Criminal Court (ICC).
Before the Prime Minister spoke on Friday, April 8, 2022, Trade Minister, Koichi Hagiuda intimated that it would reduce imports gradually while looking for alternative suppliers in the wake of sanctions against Russia, a move that highlights a potential shift in import-reliant Japan's energy procurement policy.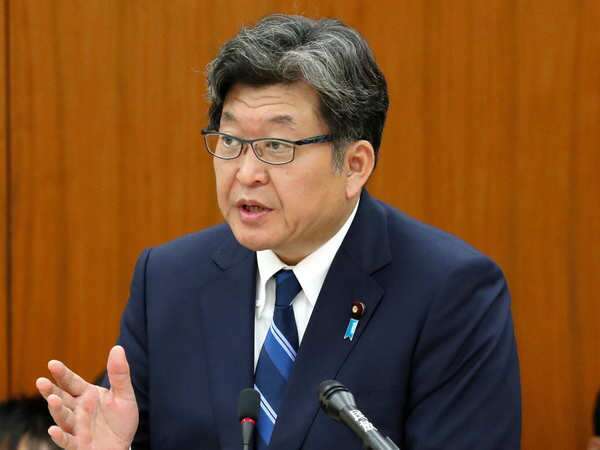 "We would need to find alternative suppliers or we would face difficulties securing domestic coal which could lead to power outages and such, we need to avoid such a situation. We will cooperate with Russian sanctions without inflicting a burden on domestic industry."

Trade Minister, Koichi Hagiuda
An Earlier Notice
Earlier, in a rare move for Japan, the Foreign Ministry announced it was expelling eight diplomats and trade representatives as part of a comprehensive judgment that included condemnation of Russia's killing of Ukrainian civilians. In a News Conference, Foreign Press Secretary, Hikariko Ono, said "We call on Russian troops to immediately withdraw. Its propaganda that denies killing civilians and says these incidents are faked by the West are completely unacceptable".
Japan's relationship with Russia
Japan has welcomed several hundred Ukrainians fleeing the conflict despite generally accepting very few refugees since the Russian invasion began on Thursday, February 24, 2022.
Tokyo already has complex relations with Moscow prior to the Ukrainian invasion and the two sides are yet to sign a post-World War II peace treaty. Attempts to do so have been hampered by a long-running dispute over islands controlled by Russia, which he calls the Kurils. Japan calls the islands the Northern Territories and has long sought to have them under Tokyo's control.
READ ALSO: President Suluhu Hassan Wins The 2022 Babacar Ndiaye Trophy For Transport Success