In a meeting with Chinese Premier, Li Qiang on Wednesday, May 24, 2023, Russian Prime Minister, Mikhail Mishustin asserted that his country's ties with China has been bolstered by pressure from the West.
The Russian Prime Minister is in China for a visit. He arrived late on Monday, May 22, 2023 and was received at the airport by Moscow's Ambassador to China, Igor Morgulov and Beijing's top diplomat to Russia, Zhang Hanhui.
Mishustin's visit comes as Russia is increasingly turning to China for diplomatic and economic support amid growing isolation over its invasion of Ukraine. Mishustin's visit makes him the first high-ranking Russian official to visit China since the war in Ukraine began.
In opening remarks at his meeting with the Chinese Premier in Beijing, Mishustin did not mention the 15-month-old war that China, has refused to condemn, focusing instead on economic cooperation between the neighbors that have partnered in challenging the U.S. predominance in global affairs.
"Today, relations between Russia and China are at an unprecedented high level," Mishustin averred.
"They are characterized by mutual respect of each other's interests, the desire to jointly respond to challenges, which is associated with increased turbulence in the international arena and the pattern of sensational pressure from the collective West."

Mikhail Mishustin
While sidestepping the conflict, Mishustin stressed Russia's role as a provider of oil and gas to China and their bonds formed as initial allies among communist nations.
"The peoples of Russia and China cherish their history, rich culture and traditions. We support the further development of our culture, exchanges and communication," Mishustin said.
On his part, Li Qiang, the Chinese Premier lauded the "comprehensive strategic cooperative partnership between China and Russia in the new era." He divulged that bilateral trade had already reached $70bn so far this year, a figure which depicts a year-on-year increase of more than 40 percent.
"The scale of investment between the two countries is also continuously upgrading. Strategic large-scale projects are steadily advancing."

Li Qiang
Following the talks, Ministers from the two countries signed a series of agreements on service trade cooperation and sports, as well as on patents and Russian millet exports to China.
Mishustin was accompanied by top officials, such as Deputy Prime Minister, Alexander Novak, who handles energy policy.
Mishustin Meets Xi
After meeting Chinese Premier Li Qiang, Russian Prime Minister, Mikhail Mishustin met Chinese President Xi Jinping.
According to Russian state news agency, Mishustin told Xi that Moscow and Beijing would work together to push back sanctions imposed by the West.
Chinese state media reported that in remarks after meeting with Russian Prime Minister, Mikhail Mishustin, Xi stated that Beijing and Moscow should upgrade their economic, trade and investment cooperation.
Xi also said that China will continue supporting "core interests" Beijing shares with Moscow.
Meanwhile, Russia's Foreign Minister, Sergey Lavrov, disclosed that the West saw Russia and China as "adversaries", threatening their dominance.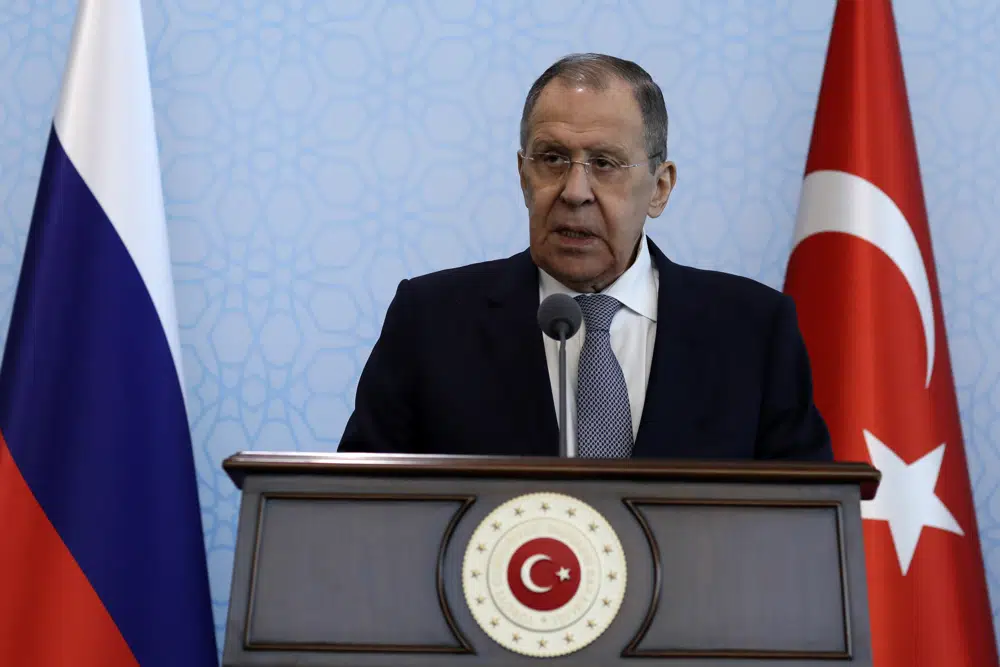 "As evidenced by statements made at the recently concluded G7 summit in Japan, the West views Russia and China as strategic adversaries posing almost an existential threat to its dominance," Lavrov said.
China claims that it is a neutral party between Russia and Ukraine and wants to help broker an end to the conflict.
However, it has blamed the West for provoking Moscow and has maintained strong diplomatic and trade ties with Russia in opposition to sanctions against it.
READ ALSO: Forex Bureaus Association of Ghana Predicts the Cedi to Appreciate Against the Dollar Due to Creditor assurance of $3bn IMF loan