South Korean and U.S. troops commenced massive live-fire drills near the border with North Korea on Thursday, May 25, 2023.
Thursday's drills mark 70 years since the establishment of the military alliance between Seoul and Washington. It is also the first of the allies' five rounds of firing exercises until mid-June.
The U.S.-South Korean firing exercises, called "the combined annihilation firepower drills," would be the biggest of their kind. The drills have been held 11 times since they began in 1977, the South Korean Defense Ministry disclosed.
According to Ministry officials, this year's drills involved 2,500 troops and 610 weapons systems such as advanced stealth fighter jets, attack helicopters, tanks and multiple rocket launch systems from South Korea and the United States.
The drills, according to a previous Defense Ministry statement, are intended to improve the capabilities of the allies' joint operational performance. It was stated that South Korea and the US would work to develop "the overwhelming deterrence and response capabilities" to counter North Korean nuclear and missile threats.
Presidents Yoon Suk Yeol of South Korea and Joe Biden of the United States announced measures to strengthen their deterrence capabilities during their meeting in Washington last month. These included stepping up joint training exercises, docking American nuclear-armed submarines in South Korea on a regular basis, and creating a new nuclear consultative group.
Additionally, Biden sternly warned that any nuclear strike by North Korea against the United States or its allies would "result in the end of whatever regime" that was responsible.
Later, Kim Yo Jong, the influential sister of North Korean leader, Kim Jong Un, claimed that the Biden-Yoon summit deal demonstrated the two nations' "most hostile and aggressive will of action" against the North.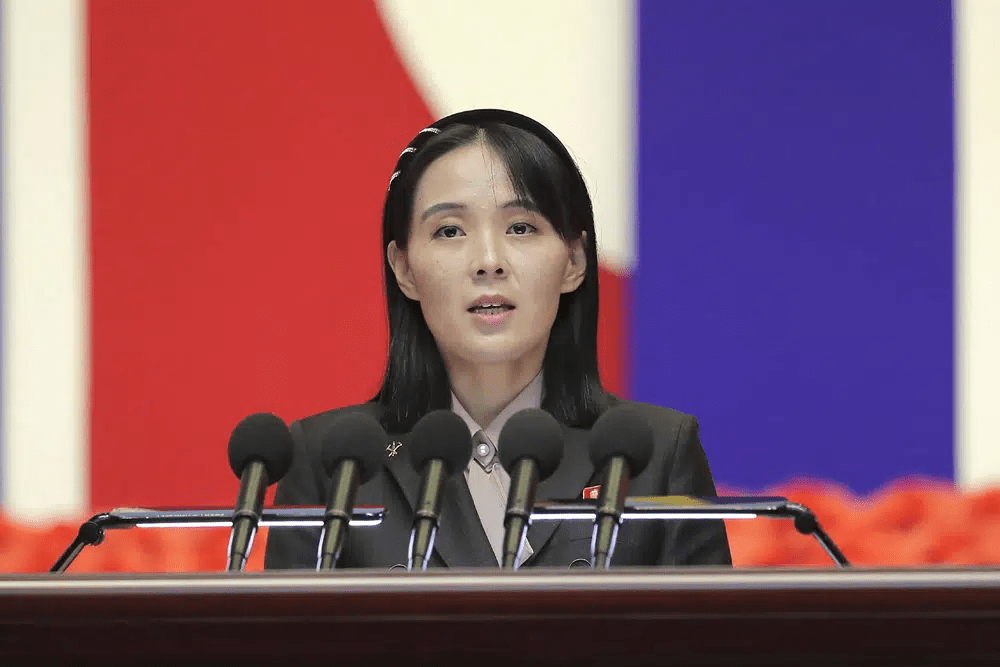 She vowed to support her nation's expanding nuclear doctrine, stating that "the pipe dream of the U.S. and South Korea will henceforth be faced with the entity of more powerful strength."
"A Typical North Korea-Targeted War Rehearsal"
Last Friday, North Korea's state media called the drills "a typical North Korea-targeted war rehearsal." It reported that North Korea "cannot but take a more serious note of the fact that" that the drills would be held in an area a few kilometers (miles) from its frontier.
The news agency stressed that the U.S. and South Korea will face unspecified "corresponding responses" over their series of large-scale, provocative drills.
North Korea has typically reacted to such major South Korean-U.S. exercises with missile and other weapons tests.
North Korea has tested more than 100 missiles since the beginning of 2022, but none since it launched an intercontinental ballistic missile with solid fuel in mid-April.
North Korea has claimed that its rapid pace of tests was intended as a response to the increased military exercises between the U.S. and South Korea. However, many believe the North is advancing its weaponry in order to eventually negotiate larger concessions from its enemies.
Concerns about North Korea's nuclear development increased after the North last year passed a legislation authorizing the preemptive use of nuclear weapons. According to many foreign experts, North Korea still lacks operational nuclear weapons.
READ ALSO: Forex Bureaus Association of Ghana Predicts the Cedi to Appreciate Against the Dollar Due to Creditor assurance of $3bn IMF loan