Kremlin spokesperson, Dmitry Peskov, has disclosed that Ukraine's counteroffensive is not working out as planned, saying, "The Kyiv regime is in a very, very difficult situation."
Peskov averred that the multibillion-dollar resources that have been sent by NATO countries to Ukraine are "actually being spent inefficiently."
"This raises big questions in Western capitals and great discomfort among taxpayers in Western countries," he said.
He added that this was why Kyiv was resorting to "acts of desperation", such as a drone attack against Moscow's business district on Sunday, July 30, 2023.
Also, according to a Russian news agency, Russia's Defence Minister, Sergei Shoigu stated that Western weapons are only prolonging the conflict, not leading to success on the battlefield.
This came as Shoigu had a conference call with leaders of the Russian army. He added that Ukrainian forces over the past month have lost more than 20 thousand militarily and more than two thousand weapons units, including 10 Leopard tanks.
Meanwhile, Ukraine's Deputy Defence Minister, Hanna Maliar, revealed on Monday, July 31, 2023, that Ukrainian forces have steadily recaptured land from Russian troops in the east and the south over the past week.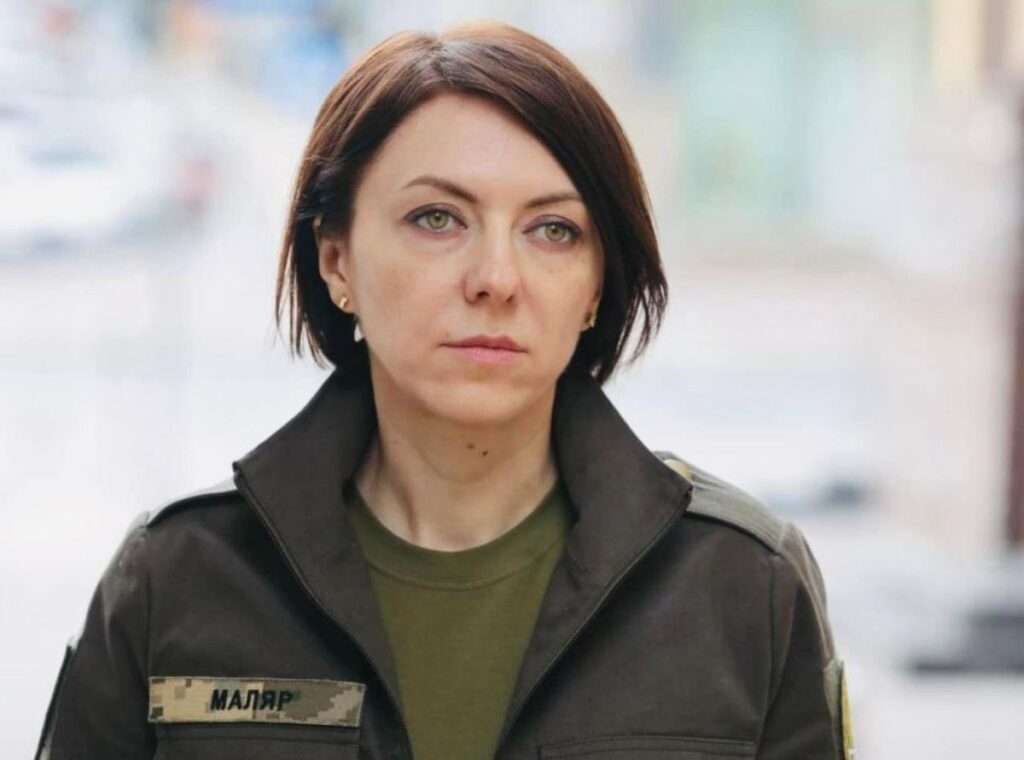 In a Telegram post, Maliar noted, "In the direction of Bakhmut, the enemy tried with all their might to stop our advance during the week, but our defenders gradually advanced."
"The vacated area in the Bakhmut direction is 37 square kilometres in total, two sq. km were released in a week. The vacated area is 204.7 square kilometres. Increased in a week by 12.6 square kilometres."

Hanna maliar
Ukrainian officials have reported slow progress in the anticipated counteroffensive, recapturing a string of villages and advancing on the flanks of Bakhmut, which Russian forces captured in May.
Also on Monday, Yevgeny Prigozhin, leader of the Wagner mercenary group, announced that his group is not currently recruiting fighters but may do so in the future.
In an audio message published on a Telegram channel associated with the Wagner chief, Prigozhin said the company had suspended recruitment as there is currently "no shortage of personnel."
"As long as we don't experience a shortage in personnel, we don't plan to carry out a new recruitment.
"However, we will be extremely grateful to you if you keep in touch with us, and as soon as the motherland needs to create a new group that will be able to protect the interests of our country, we will certainly start recruiting."

Yevgeny Prigozhin
At Least 4 People Killed As Missiles Hit Apartment In Kryvyi Rih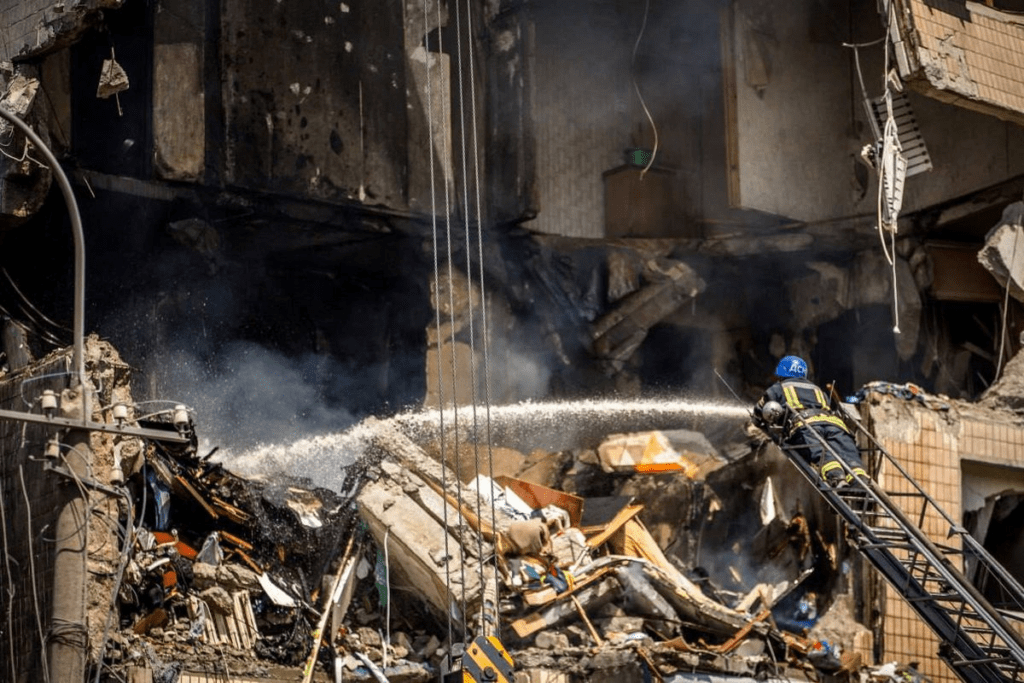 Ukraine's Interior Minister, Ihor Klymenko reported that Russian missiles hit an apartment complex and a university building in the central Ukrainian city of Kryvyi Rih on Monday.
The strike resulted in the death of four people and injured many others. A 10-year-old girl was among those killed, officials said.
One of the two missiles destroyed a section of the apartment building between the fourth and ninth floors, Klymenko said.
Dnipro Governor, Serhii Lysak stated that 53 people were wounded in the morning attack, which also destroyed part of the four-story university building.
Rescue crews searched for people who were trapped in the wreckage of the two hit buildings in Kryvyi Rih, which is the hometown of Ukrainian President, Volodymyr Zelenskyy.
In a statement on social media, Zelenskyy noted, "In recent days, the enemy has been stubbornly attacking cities, city centers, shelling civilian objects and housing."
"But this terror will not frighten us or break us," he added.
Russian missile strikes on Monday also claimed the life of a 70-year-old woman in her home in a Kharkiv province village near Izyum, as well as a civilian in the southern Ukrainian city of Kherson, local authorities said.
READ ALSO: GETFund Recently Suffered Setbacks- Mahama