In December 1991, the Soviet Union and its flag lowered for the last time over the Kremlin, thereafter it was replaced by the current Russian tricolour (flag).
Within that same period, Mikhail Gorbachev resigned his post as President of the Soviet Union, leaving Boris Yeltsin as President of the newly independent Russian state from July 10, 1991 – December 31, 1999. Then Vladimir Putin, appeared for the first time between May 7, 2000 – May 7, 2008. Putin then handed over to Dmitry Medvedev from May 7, 2008 – May 7, 2012. After his regime, surfaced the second coming of Vladimir Putin from May 7, 2012, till present day.
Following the collapse of the Soviet Union 30 years ago, Western firms stepped up their presence in Russia. The arrival of big Western companies symbolised the start of a new era with Russians becoming eager consumers of brands ranging from fast-food chain, McDonald's to Levi jeans among other luxury goods.
Now, in the wake of President Putin's invasion on Ukraine, a growing number of firms/brands have suspended their business activities in Russia.
So, which firms, in which sectors, are exiting and why have others held back?
On the part of Retail firms
The world's biggest cosmetics firm, L'Oreal and rival, Estee Lauder, are both closing their shops and ceasing online sales.
Estee Lauder, whose brands include Michael Kors, DKNY, Clinique and Bobbi Brown, has been present in Russia for about 30 years, where some of its strongest sales exist.
Statistics presented by Statistica (a database firm) suggested that Russia was the fifth largest European retail market globally as of last year (2021), valued at £337.2bn. As such, some brands may not want to burn their bridges, with the hope of returning at a later time.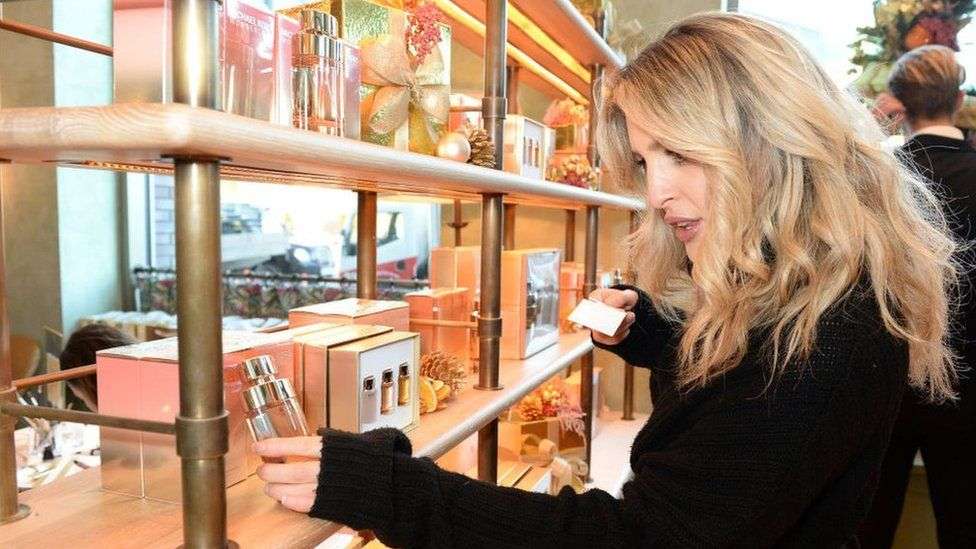 As a result, many firms, including other luxury retailers like Burberry and Chanel, have simply said they are "suspending" sales and temporarily shutting stores rather than withdrawing altogether, Chris Weafer, Chief Executive of consulting firm, Macro-advisory Limited.
With sanctions limiting forms of payment and huge uncertainty over future prices and consumer appetite, the business climate is "extremely challenging" Weafer added, which makes the decision to pause business easier.
The world's biggest fashion retailers H&M and Zara-owner Inditex, which has 502 stores in the country, have already suspended sales in Russia, citing "tragic developments" in Ukraine. Other brands like Nike have simply said they can't currently guarantee delivery of goods to customers in Russia.
More brands are likely to follow suit, according to Maureen Hinton of retail consultancy, GlobalData. Boohoo, a Swedish furniture giant, Ikea and Japanese clothing retailer, Uniqlo which initially kept its 49 Russian stores open and said clothes were a "necessity of life", are some of the other names to have now cut business ties with Russia.
Levi's, the jeans brand that became a symbol of post-Soviet business in Russia, has closed its shops. According to the all-American jeans firm, about 4% of its total net sales came from Eastern Europe and Russia last year, but "any business considerations are clearly secondary to the human suffering experienced by so many".
Fast food and drinks giants
McDonald's, Coca-Cola, Starbucks and Heineken are the latest companies to also announce that they are halting business in Russia after mounting pressure to act.
According to McDonald's, it is temporarily closing its roughly 850 restaurants in Russia, while Starbucks also said its 100 coffee shops would shut down.
Anna MacDonald, a Fund Manager at Amati Global Investors explained that the firms initially remained tight-lipped over the conflict, but took action because shareholders "wouldn't stand" for the continued generation of profits from Russia. Anna said, "It was affecting their share prices and the feeling was that it was just utterly inappropriate to continue to do so".
Pepsi, which has a much larger presence in Russia than its rival, Coca-Cola, said it was halting the production and sale of Pepsi and other global brands in Russia. However, the company, which employs 20,000 people in Russia, said it would continue to offer other products.
Food companies: Nestle, Mondelez, Procter & Gamble and Unilever have halted investment in Russia, but said they would continue providing essentials.
Has technology been affected?
Samsung, the leading supplier of smartphones in Russia, has announced that it will suspend shipments to the country but has not said whether its shops will close.
Japan's Sony and Nintendo suspended deliveries of gaming consoles, and Sony, suspended the launch of its racing game, "Gran Turismo 7".
Apple Incorporation has also halted all of its product sales in Russia, and limited other services such as Apple Pay and Apple Maps. Additionally, its shops have also closed down.
Macro-Advisory's founding partner, Chris Weafer, (an independent macro consultancy that provides macro-economic, political and business trend advice for business managers and investors working in Russia) suggested that for a firm like Apple selling imported items, that's a relatively straightforward decision to take.
"Companies do not want to be associated with the Russian regime and what's happening in Ukraine."

Macro-Advisory's founding partner, Chris Weafer
Weafer explained that Russian business may be profitable, but "the rest of the world is more important" when it comes to reputational risk.
READ ALSO: BoG Reschedules Commencement Of 105th Monetary Policy Committee Meetings