The Chairman of NatWest groups, Sir Howard Davies has declined critics call for him to step down from his position, over the Nigel Farage bank accounts brouhaha.
Sir Davies rendered his full support to the former CEO Dame Alison Rose, during her controversies over termination of Mr. Farage's bank account.
However, Sir Davies announced after Ms. Rose's departure that, he would be maintaining his position as the chairman to maintain the "stability" of the bank. Sir Davies further stated that, considering the people's ownership of 39% in NatWest, "we do have the support of our main shareholder."
According to Sir Davies, the bank has contracted City Law firm, Travers Smith to conduct an impartial inquiry into the termination of Nigel Farage's accounts, and how the facts involved in the issue have been addressed. He made this announcement while annoucing the bank's mid-year results.
Despite acknowledging that, she discussed Mr. Farage's account matter with the media, Sir Davies explained that, the board kept their support for Ms. Alison Rose because, "we believe that was a rational decision to make at the time."
Mr. Davies insinuated that, the board gave their "full confidence" in Alison Rose, hours before she departed from the bank over the dissolution of Mr. Farage's Bank accounts. Moreover, Sir Howard Davies stated that, "the political reaction to that was such, her position was then untenable."
"However, the reaction, the political reaction to that was such that Alison and I then concluded, and the board supported the view, that her position was then untenable. She would be running the bank in the face of very difficult headwinds and therefore we made a different decision."

Sir Howard Davies, Chair of NatWest Group.
On the other hand, the Prime Minister, Rishi Sunak refrained from backing the embattled chairman of NatWest.
"This isn't about any one individual, it's about values you do believe in free speech and not to be discriminated against because of your legally held views," Rishi Sunak disclosed, when questioned if he would back the chair to remain in place, while Sir Howard is slated to stand down.
During the tenure of Ms. Alison Rose, NatWest recorded a substantial increase of 3.6 billion pounds in its first-half profit, thus a 1billion pounds increase from the previous year's of 2.6 billion pounds, the bank's latest earnings report revealed.
Dame Alison departed the bank "by mutual consent" with the board.
Not all, Peter Flavel, the CEO of Coutts, a subsidiary of NatWest, also resigned from his position following the departure of the former CEO, Dame Alison Rose.
According to Victoria Scholar, head of investment at Interactive Investor, the profits are more than the £3.3 billion, as predicted by experts. Ms. Scholar further said, "it's a real shame that, Alison Rose had to go."
"We know that she was a role model to many and a champion of diversity and inclusion but clearly her discussions about Nigel Farage have breached client confidentiality, which is absolutely sacrosanct in the industry and means her role is no longer tenable."

Victoria Scholar, Head of Investment at Interactive Investor.
NatWest's chief financial officer, Katie Murray, stated in the company's results that, while defaults in the first half of the fiscal year "remain low," "we know that people, families, and businesses are anxious about their finances, and many are really struggling. We are being proactive in our support for those who are hardest hit."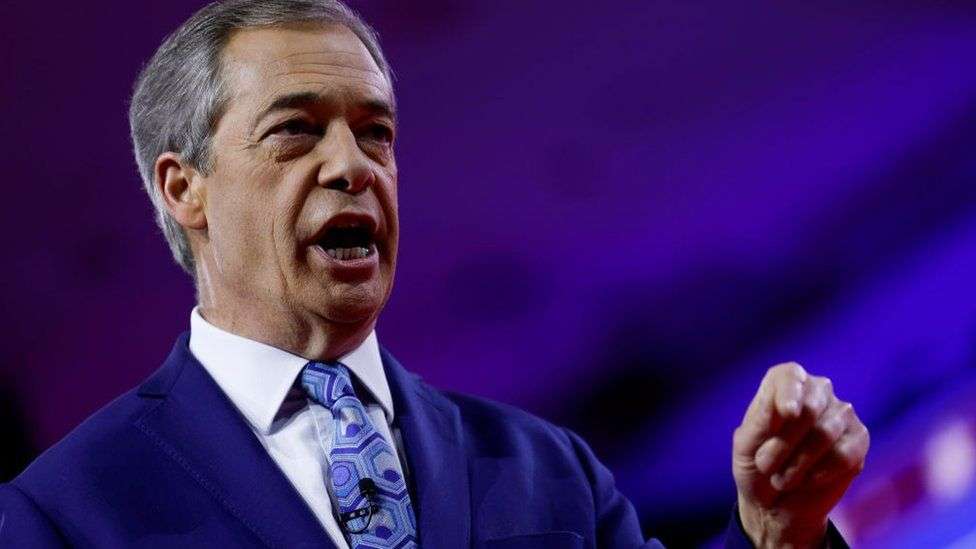 Nigel Farage has called on the NatWest chairman to depart his position. According to report provided to Mr. Farage by the bank, it revealed that, his political opinions were also one of the reasons leading to his account dissolvent.
A different source with knowledge about the situation, also said, Farage's account was shut down because, he no longer matched Coutts' financial requirements.
READ ALSO:Dead Migrants Remains Uncovered At Senegalese Beach