Democratic candidate, Joe Biden has predicted he is going to win the US presidency as his lead over President Trump in battleground states grows, although television networks and experts are holding off from declaring a winner as officials continue to count votes.
"The numbers tell us … it's a clear and convincing story. We're going to win this race," Biden said, adding he and his running mate Kamala Harris were already meeting with health and economic experts, and have a plan to handle the coronavirus pandemic and its economic fallout as they prepare for the White House.
"Look at the national numbers we are going to win this race with a clear majority and the nation is behind us. We've gotten over 74 million votes," he said.
Joe Biden also urged people in the United States to remain patient and calm, as ballot-counting continues in a handful of states that hold the key to the White House.
Biden took the lead on 6th November in Pennsylvania and Georgia, two states that are still counting ballots, and edged closer to a victory in the closely contested presidential contest against President Donald Trump
Election experts and statisticians say both states, as well as Nevada, North Carolina and Alaska, are still too close to call.
Despite that, Biden appears confident the final numbers will be in his favour.
"We're going to be the first Democrats to win in Arizona in 24 years. We're going to be the first democrats to win Georgia in 28 years.
"We are on track to over 300 Electoral College votes," Biden said, in his brief address.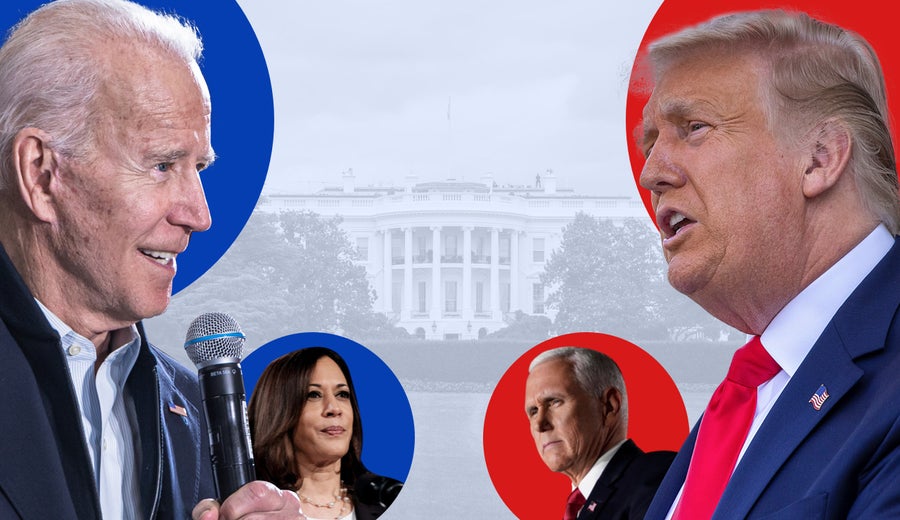 However, President Trump seeks recounts in Pennsylvania, Wisconsin, and Georgia where apparent winner Biden is ahead by narrow margins.
The President – who claimed he had won the election in the early hours of 4th November – tweeted that Biden "should not wrongfully claim the office of the president" because legal proceedings were just beginning.
In a written statement, he signalled his intentions to continue waging legal battle.
"This is no longer about any single election. This is about the integrity of our entire election process," he wrote. "We will pursue this process through every aspect of the law to guarantee the American people have confidence in our government. I will never give up fighting for you and our nation."
Additionally, the Trump campaign released a statement making clear it will refuse to concede the election, calling any projections of Biden as the winner "false" and the race "far from final."
Nonetheless, Joe Biden's campaign have showed little concern at the prospect of Trump clinging to power.
"As we said on July 19, the American people will decide this election. And the United States government is perfectly capable of escorting trespassers out of the White House," campaign spokesman, Andrew Bates said in a statement.
Based on current projections by election experts and statisticians, Joe Biden has 264 electoral votes while Donald Trump has 214. To be elected president, a candidate must win at least 270 votes in what is termed the Electoral College.